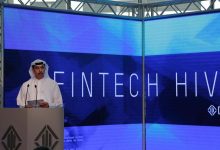 Dubai FinTech Hive Program Calls for African Startups Application
FinTech Hive, an initiative of the Dubai International Financial Centre (DIFC) is partnering with Accenture, a leading global professional services company to provide a platform for the world's most innovative startups. This partnership will test, develop and adapt solutions to meet the evolving needs of the region's financial services and insurance industries.
The program calls on all tech-focused entrepreneurs, startups, SMEs, and leaders to analyse the opportunities within the Middle East, Africa, and South Asia (MEASA) region's financial sector, and propose creative FinTech solutions for regional and international leading financial institutions. Your proposed concepts will go through a 12-week accelerator programme. Here, you will have the opportunity to test and develop your innovation in collaboration with senior executive leaders from renowned financial institutions.
Eligibility
To be eligible for the application, the following conditions must be satisfied:
You're not already an established, public/listed or well-known financial technology (FinTech) business.
You have a minimum alpha or beta product to demonstrate and are prepared to share access to programme partners under NDA (and where reasonable, at no additional cost).
Your senior team (e.g. Founder/CEO & CTO/Lead Developer) can commit to being based in Dubai throughout the 12-week programme.
You can show that access to senior-level executives in the financial services firms will have a meaningful impact on your growth prospects.
How to apply
To put in for the FinTech Hive program you can apply through their website. Please note that applications will close on Sunday, 24 June 2018.