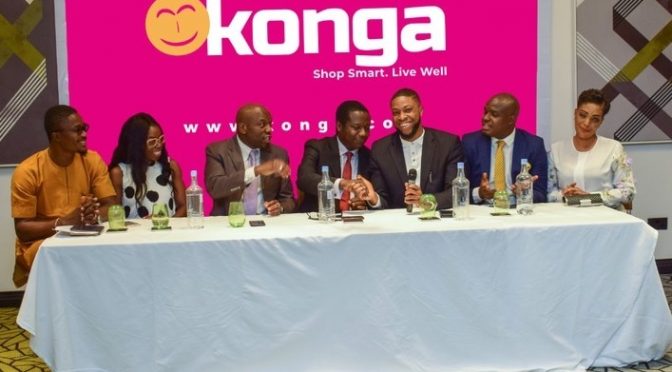 Konga-Yudala Merger: An Off/Online Combo To Take Over Nigeria's eCommerce Space?
On Sunday, April 14, 2018, Zinox Technologies, parent company to both Konga (one of Nigeria's foremost eCommerce giants) and Yudala (an offline retail outlet across Nigeria), announced the merger of both companies.
According to Zinox management, the Konga-Yudala merger will begin operating under the Konga brand with two CEOs — Nick Imudia, who will handle the online arm, and Prince Nnamdi Ekeh, who will take on the offline responsibilities — effective from May 1, 2018.
Zinox expects that the union of both platforms will expedite its quest to dominate and achieve its goals in the Nigerian eCommerce space.
This merger will further strengthen our position in the Nigerian retail market as we creatively position Konga as the first profitable e-commerce company in Africa. The efficiency of Konga's cutting-edge online platform, access to thousands of merchants and Yudala's expansive network of fully stocked offline stores is poised to give our customers the best shopping experience imaginable. We will be working closely with all our combined clients, customers, merchants and employees to make the integration process as seamless as possible and thereafter make public our road map to sustain our leadership on the continent," Olusiji Ijogun, Chairman, Konga
This is coming after Konga had been acquired by Zinox earlier in the year. It is imperative to note that there has been earlier speculations about the possibility of Konga and Yudala fusing operations, reason being they are now both owned by the same parent company–Zinox.
As the case may be…
Despite carving a niche for itself as the first composite organisation "to combine an online shopping platform with mega retail stores located in major cities across Nigeria", Yudala's strenght still lies majorly offline. And while Konga  has grown to be one of the biggest eCommerce players in Nigeria, it hasn't been without crisis–which possibly facilitated its acquisition.
Hence, when Zinox anchors on the fact that the union will increase the scope of operations for the new company, and possibly position Konga as a pioneer in eCommerce and retail in Nigeria, there is still no guarantee that the new unified Konga will takeover the Nigerian eCommerce space anytime soon.
However, it is possible that the new executives of Konga would play their part in acheiving Zinox aspirations for the Konga-Yudala merger, especially going by their experiences in the field. But until then, it will be interesting to watch how things play out for the new Konga, starting from May.