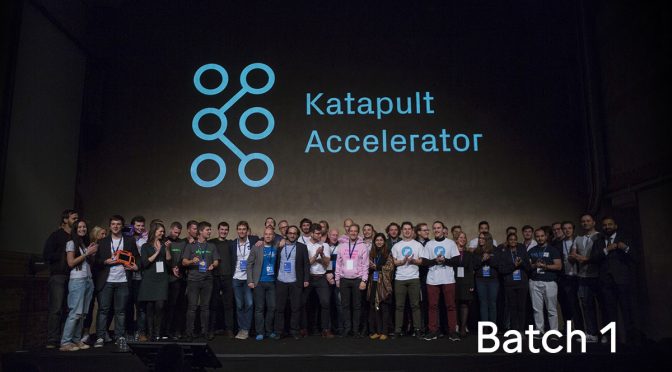 Norway-based Katapult Accelerator Seeks to Invest $150,000 in African Ventures
Based in Oslo, Norway, Katapult Accelerator is inviting African startups — that utilise exponential technology to solve social or environmental challenge — to apply for the third round of it program.
Positioning itself as world's first global for-profit accelerator, Katapult Accelerator focuses solely on impact and exponential technology such as blockchian or ArtificiaI Intelligence. According to Haakon Brunell, Managing Partner/Co-founder of Katapult Accelerator, 200 impact investors from around the world participated at the demo-day of Katapult Accelerator's first batch.
We had access to 1,500 startups for the second round and we are excited to help the next batch of startups realise their dreams to solve global challenges. A selected number of startups will also be given the opportunity to take part in a one-month follow-up programme in New York with Katapult partner ERA, New York's leading startup accelerator," Brunell says
Startups selected will receive investment, access to 120+ international mentors, and hands-on support from the Katapult Accelerator team. All of which will help them define their vision, strategy, impact orientation, growth marketing and business model after the 3 months.
Katapult Acclerator's Investment Focus
Environmental Domains: Clean Energy, Resource Efficiency, Smart Cities, Circular Economy
Ocean & Land Use
Societal Domains: Food & Water, Education, Health, Diversity, Inclusion and Democracy, Thriving Societies & Collaboration
Benefit
$150,000 funding for 8% equity
3-month fast paced, hands on program to help scale your business
Access to a global network of leading thematic mentors
Dedicated expertise to unleash potential of AI in your business
Investment into your company as part of the accelerator program
Access to further capital and investors to support your company
How to apply
Applications are due on May 25, 2018, and the program will start in August 2018, in Oslo, Norway. You may visit the website to commence your application process.
---
Featured Image: Katapult Accelerator