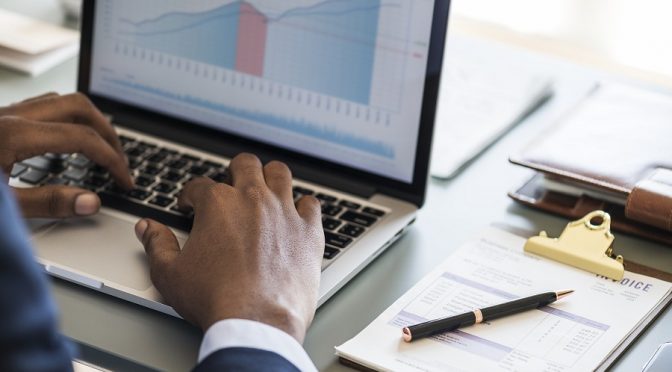 Business Plan Writing: All the Key Elements You Need
Building a business to success could be so daunting. And one of the most tedious processes for entrepreneurs is putting together a solid business plan. While many have disputed the need for  detailed plan s when building business, others have argued that summarised business documents–such as pitch/investment decks, product papers, etc–are in no way worthy matches or substitutes for business plans.
But going by the fact that business plans gives a more detailed information, analysis or breakdown of the proposed business, it surely is as (or probably more) important than pitch or investment decks. As such, it's advisable that business owners (SMEs, Startups, Entrepreneurs, etc) make their due research and put up detailed business plans in addition to other seemingly relevant document.
But then, writing a concrete business plan could be such an arduous task, which is possibly why many entrepreneurs choose to go without it– the good news is we've done the hard part. To save our dear entrepreneurs time and unnecessary brain racking, here are the key essentials needed in a business plan. These key elements that could serve as a template, needed to write a solid business plan. So, without further ado, let's get cracking!
The Cover Page
The cover page could be likened to a company's welcome/reception area. It's an important element because it more or less gives the first impression about your business. On your business plan, the cover page for your business plan outlines your name, business name, business contacts: address, phone numbers, email address and website, and a logo. You are also encouraged to include a brand slogan or tagline for your business if you have formulated one.
Table of Contents (ToC)
The table of content gives an overview of the entire document and the pages each section, thus making it much easier to navigate. ToC usually contains the following:
Introduction
Executive Summary
The Product/Service
Industry and Market Analysis
Competition
SWOT Analysis
Operations Plan
Marketing Plan
Management Financial Plan
Appendices
Executive Summary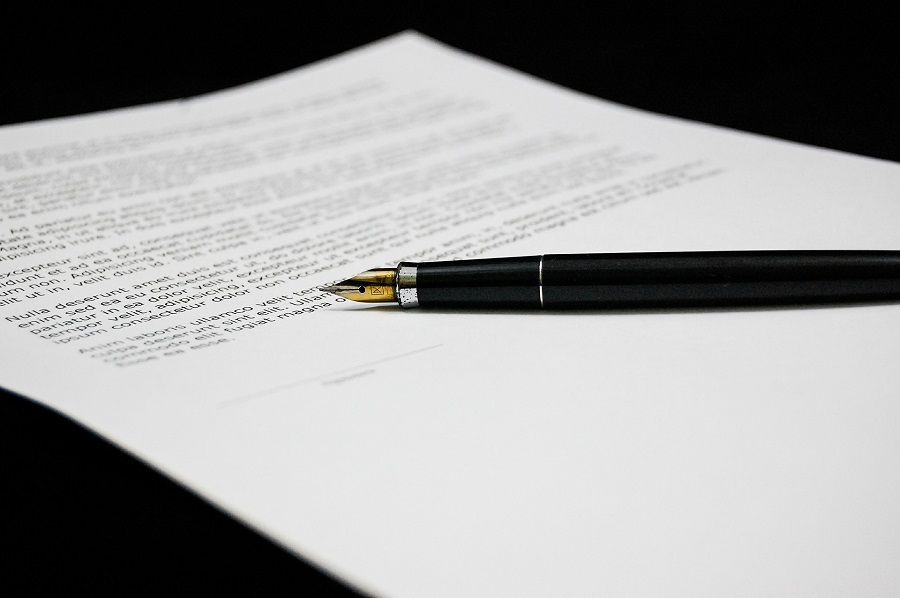 This is a summary (or a snap shot) of all the contents of the plan. It should be written in such a way that anyone reading it would have seen the core or essence of the plan. The Executive summary should cover every section from introduction to the milestones.
Introduction
The introductory section of your business plan contains the overview, the mission and vision statement, business objective(s), as well as the value proposition.
In this phase, you also give a detailed description of your business, indicating the stage it currently is; could be the:
Research and development stage,
Market entry stage, or
Growth stage.
If already existing [growth stage], describe the current operations. State the progress so far made and what has spurred you into taking the next steps for which you are writing this business plan.
Vision Statement
This is a statement of what you want your company to become eventually such as one of the top 5 in the industry, or the most preferred for the service. You may state the time frame for attaining the vision. The vision must be inspiring to drive you to higher and higher performance in the business.
Mission Statement
This is simply the statement of the purpose for which the business is set up and is trying to achieve, its reason for existing that indicates the problem the company's product will solve and the market niche.
Objectives
This section tells what you want to achieve with the business itself over a defined period. It could be to:
Establish your product/service in the market
Grow the business to a specific size
Increase market share
Increase profitability to a certain level
Be a preferred brand
Most importantly, your business objectives must be SMART:
Specific – target a specific area for improvement or initiation.
Measurable – quantify or at least suggest an indicator of progress.
Attainable – specify who will do it.
Realistic – state what results can realistically be achieved, given available resources.
Time bound – specify when the result(s) will be achieved.
The Value Proposition
This is a promise of value to be delivered and acknowledged. It is what gives the target market an expectation of what benefits will be delivered and experienced from the product or service. It could be:
reduction in time or cost,
Reduction in cost
Enhancement of health
It could be enhancement of efficiency in the customers' business or life, etc.
The Product/Service
Describe the product and/or service you are producing or you will produce to deliver the value proposed to customers. Include illustrations if/when necessary.
Industry and Market Analysis
State the industry or the sector of the economy (health, agriculture, construction, manufacturing, etc.) your business is playing alongside the following
key features or peculiarities of the industry that make it viable or demonstrate growth potential.
actions of government that support the growth of the industry
market you intend to serve
major players in the industry
Size of the market (volume and value, where possible)
segments of the market – the different customer groups
specific group your product or service is meant for
The potentials for growth in the market
Competition
This is another key aspect of your business plan. You have to state your major (direct and indirect) competitors
and describe their product and service offers alongside the following:
Their competitive advantages or disadvantages
The customer segments they are focusing on
The probability of new entrants
The potential new competitor/market entrants
State if the barriers they must overcome to enter the market is high or low
State if the cost is high or low for a customer to switch to competitors
Indicate how you'd or achieve customer loyalty – making sure your customers will always prefer your products or services
SWOT Analysis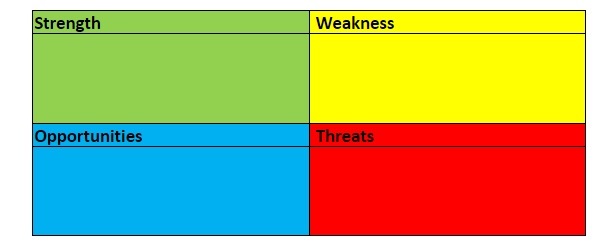 State your areas of strengths – skills/expertise, financial resources and unique selling point. State any existing patents, intellectual property, partnerships, collaborations and technical support you currently have or will soon secure, and how they contribute to your strength. State any awards and recognitions achieved that can make your brand stronger. State weaknesses internally and even externally – such as new untested product, weak brand, low level of adoption by target market, etc.
State the opportunities in the business environment that will assist the performance and growth of your business. Consider the political, economic, social, technological, legal/regulatory and physical environmental factors (PESTLE) in your community, country, region or continent that may influence your business.
State the threats, challenges and risk, how you will enhance your strength and use it for competitive advantage, reduce your weaknesses, ways you can exploit the opportunities and your plans to reduce the threats, risks or challenges.
Operations Plan
This section contains the patents and permits/licenses you require to operate your business. You'd have to state
essential material resources (such as raw materials, physical assets, human resources and other inputs) and how you'd obtain them – by direct purchase, by suppliers, by buying agents, outsourcing, etc. include the equipment needed to manufacture the products or produce the service.
You will also detail how you will deliver the product or service to the customer (from production point to consumption point), state your suppliers, and your expected method of relationship with them, as well as your key distributors and/or agents (if any).
Marketing Plan
A business will hardly excel without a solid marketing plan. This is why it is essential you indicate how you'll make  customers aware of your product or service – be as specific as possible by digital, social media, TV, radio, newsprint, etc. Also include how you will continuously promote your value offerings –- could be through trade fairs, TV talk shows and appearances, radio talk shows focus meetings, strategic presentations, etc.
Beyond these, it's essential to describe the pricing strategy for your products/services and the assumptions you have made. Will there be any incentives — – discounts, credit facilities– that will prompt potential customers to switch from current providers or buy the products/services anew? ; and where possible, describe the effect of the incentives on your cash flow and profitability.
State how you make sure that credit customers (if any) will pay, the channels by which you will get the services to the customers and any possible plans of e-market place (on the Internet or any other electronic means), department stores/supermarkets, distributors, wholesalers, sales agents, etc.
Team/Management
The height a business attains is mostly the reliant on the team behind s it. This is why it's imperative for business owners to state and describe the roles you need to set up to run the business. They could be in the following department:
Production/ Inventory Management
Admin/Facility management
Human Resources
Finance/accounts
Marketing/Sales
Other functions
Also, you should include the calibre of staff who will be (or are currently) responsible for operations' e.g. the production manager, personnel manager, accountant and marketing Manager as well as your own  responsibilities  in the business. The organisational structure to show the coordination and relationship lines between and within the functions also comes under this section.
Financial Plan (Cost Estimation and Projection)
This aspect could be tagged the major facet on which the entire business is hinged. If this is done wrongly, the business dies before it even lives. Investors are also very keen about this part of the business plan. It's almost, everything. The financial plan segment contains  key assumptions, cost estimation and projections, revenue projections, business financing model, traction and key milestones.
Key Assumptions – on cost elements, current and future costing, financing options and revenues projections. Remembers that it is prudent to underestimate your revenue and anticipate more in costs.
Cost of facilities and operations
List the required facilities and corresponding costs to determine total cost, and include assumptions on currency of purchase (whether they are locally available or need to be imported)
Give cost breakdown for producing the product or service – both direct and indirect – cost of raw materials and other inputs, repairs and maintenance, testing/quality assurance, etc.
Provide the estimates and projections of cost of running the business for 3 years – wages and salaries, capacity building, branding and advertising, packaging, admin, logistics, professional services, licences, etc
Financing
Here, you get to state how you intend to finance the business; Is it through savings/personal funds, grants, the business proceeds, credit from suppliers (debt), borrowing (debt), raising additional capital via the stock market or other forms like venture capital, private equity, ?
You should ensure to describe proportions if you are considering a combination of sources; your business plan should state exactly how you'll use the finances raised and your repayment plan (if it's a loan).
Revenue Projections
The following should reflect when writing your revenue projections:
State products and services from which you will derive revenue –  your revenue streams
Pricing of offerings
Estimated volumes of products and services to be sold for 3 yrs. – year 1, year 2 and year 3
Determine the revenue projections for the 3 years
Financial projections on the financial statements
The financial projections on the financial statement should include the follow:
Profit and Loss projections for 3 years
Cash flow projections for 3 years
Balance sheet projections 3 years
Milestones and Attachments
Milestones could be what you have currently achieved or what you need to achieve each quarter for the next 2 years and the amount required to achieve each of them. Take note of the following when writing your milestones.
Include milestones of output – products, solutions, clients, patents, coverage area, etc
Indicate number of staff – full time and/or part-time
Include expansion/ growth milestones that can be tracked per quarter
Avoid bogus, exaggerated or unattainable milestones.
Appendices
This is apparently the final section of your business plan. Here, you could place additional charts, graphs and images here to support your already proposed plan.
---
Here's a more documented template of a proper business plan.