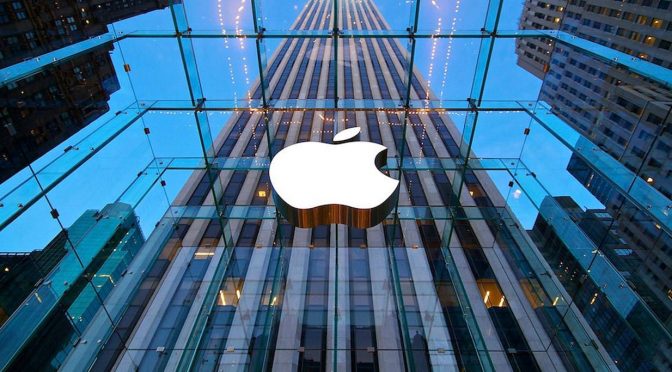 Apple's Revenue Climbs to $61.1bn in Best Ever Q2 Earnings
Apple recently released its latest financial data, disclosing its earnings — which jumps up by 16% — in the second quarter of its fiscal year. As announced by Apple's CEO Tim Cook, the company's revenue spike is due to its increased product sales in the international market.
This is coming after iPhone X claimed title of the best-selling smartphone (in the dwindling smartphone market) at the first quarter of 2018, thereby defying all predictions that the sales of the iPhone is experienceing a slump.
We're thrilled to report our best March quarter ever, with strong revenue growth in iPhone, services and wearable. Customers chose iPhone X more than any other iPhone each week in the March quarter, just as they did following its launch in the December quarter. We also grew revenue in all of our geographic segments, with over 20% growth in Greater China and Japan."
Apple's CFO, Luca Maestri also reveals that the company's earnings per share grew by 30 percent, accruing to more than $15 billion in operating cash flow.
Our business performed extremely well during the March quarter, as we grew earnings per share by 30 percent and generated over $15 billion in operating cash flow. With the greater flexibility we now have from access to our global cash, we can more efficiently invest in our US operations and work toward a more optimal capital structure. Given our confidence in Apple's future, we are very happy to announce that our Board has approved a new $100 billion share repurchase authorisation and a 16 percent increase in our quarterly dividend."
The Company will complete the execution of the previous $210 billion share repurchase authorisation during the third fiscal quarter. Reflecting the approved increase, the Board has declared a cash dividend of $0.73 per share of Apple's common stock payable on May 17, 2018 to shareholders of record as of the close of business on May 14, 2018. Apple also expects to continue to net-share-settle vesting restricted stock units.
From the inception of its capital return program in August 2012 through March 2018, Apple claims it has returned $275 billion to shareholders, including $200 billion in share repurchases. According to the company, its management team and board will continue to review each element of the capital return program regularly and plan to provide an update on the program on an annual basis.
---
Featured Image Credit: Nasdaq