Here are the Top 50 African Startups Exhibiting at AIS, Rwanda this June
The Africa Innovation Summit (AIS) (www.AfricaInnovationSummit.com), an Africa-wide and homegrown initiative, targeted at coupling the innovative potentials of the African continent, recently announced the selection of innovators from across the continent to exhibit their solutions at the forum, which will take place from June 4–6, 2018 in Kigali, Rwanda.
The summit will bring together different calibre of participants — government officials, policymakers, entrepreneurs, Investors,  academics, researchers, science and technology experts, thinkers, etc — from all over the world, a significant share coming from Africa. At the forum, startups from 17 African countries have been selected to exhibit their solutions, with Uganda and Kenya having the highest number. See the list below, ranked by countries;
LIBERIA
The Nyan-Test – (Health)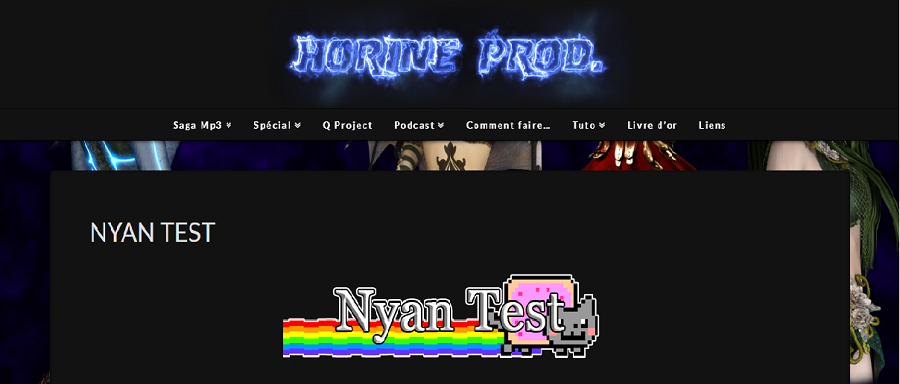 Founded by Dr. Dougbeh Christopher Nyan, M.D, the Nyan-Test is a multiple-infections diagnostic test that is portable and can be deployed in remote hard-to-reach settings. This test can detect HIV-HBV-HCV-TB co-infections, as well as detect and simultaneously differentiate or identify 3 to 7 infections in just 10 to 40 minutes, using just one test.
EGYPT
Sign Heroes – (Health)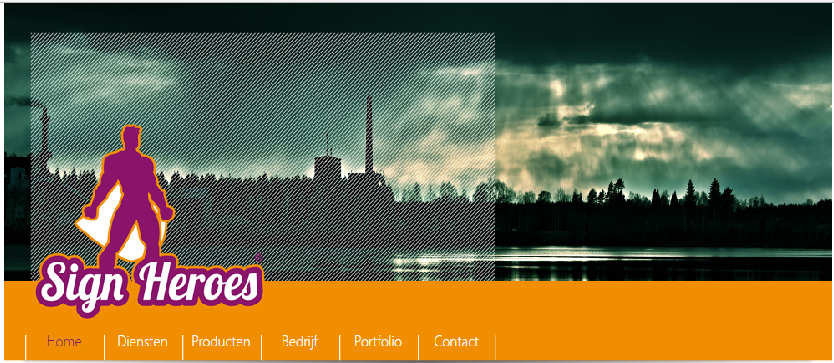 Sign Heroes is a board game developed by Atef Ali. The game enables the deaf child into learning sign language in a fun and easy way. Another aim of the game is to create empathy and using game design to overcome communication challenges in an effective way whilst making learning sign language easy, fun and cheap.
Mobile Solar Pump – (Energy)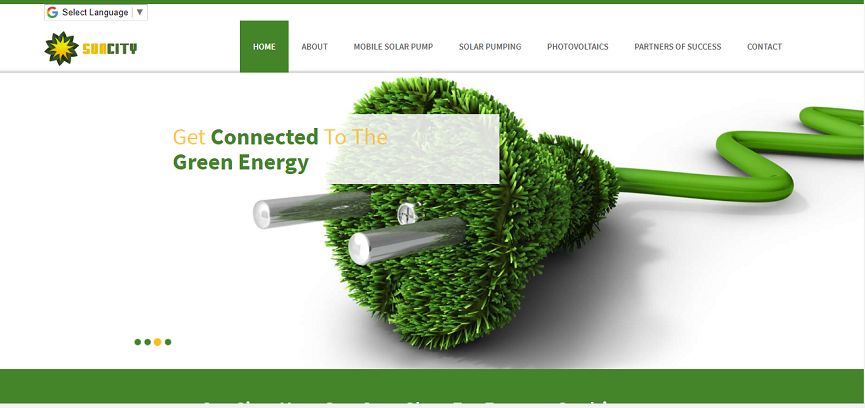 Ahmed Abbas launched Mobile Solar Pump which is a zero-operating cost as an alternative to diesel pumps. This solution integrates mobility features to enable farmers to move, secure and even share the same pump with his neighbouring farmers thereby reducing the cost of ownership.
NIGERIA
Life Bank – (Health)

Life Bank uses data, smart logistics and a combination of low technology like feature mobile phones and motorcycles, and high technology to discover and deliver essential medical products. Life Bank is also developing a blockchain powered product– Smart bag — that records and preserves the integrity of information about the processes involved in blood supply. Life Bank is founded by Ifeoluwa Olokode, a Biology enthusiast.
GeroCare – (Health)
Founded by Dr. Ebinabo Ofrey, GeroCare provides regular medical care for the elderly and improving the current average life expectancy in Nigeria. By leveraging technology, GeroCare is able to provide quality, affordable and easily accessible health care for the elderly which ensures they not only live longer but have an improved quality of life.
my-medicines.com – (Health)
Stephen Oyebode is the co-founder of my-medicines.com. The startup offers access to a large pool of genuine medicines, devices and health services through crowd-sourcing at any time or place from reliable sources, while ensuring convenience and availability for the user and safety of the medicines at all times, consequently saving time and improving their health at no extra cost.
The Ojoro Kitchen – (Food Security and Agriculture)
Victor Boyle-Komolafe's Ojoro Kitchen aims to solve the problem of access to markets. The startup partners with farmers and through its inputs and training, Ojoro is able to ensure that farmers grow the best produce, under the best conditions and ensure that their goods are totally sold, not wasted after harvest. Ojoro also solves the problem of access to fresh, healthy, vegetables at convenience.
ScholarX – (Education)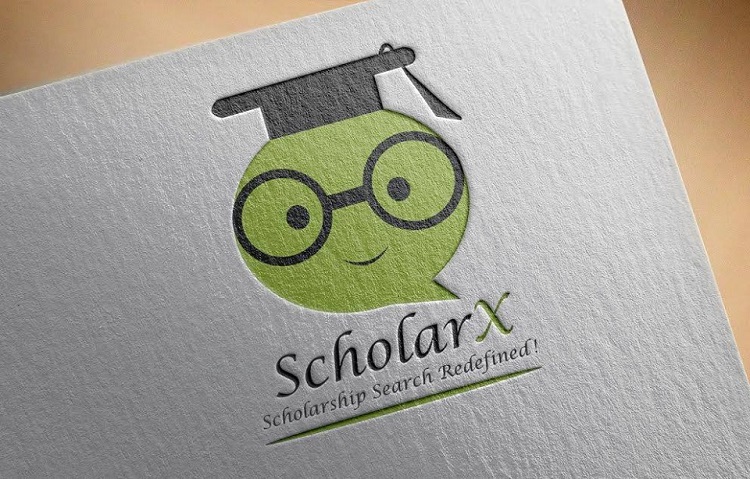 ScholarX,  founded by Bola Lawal is a social impact start-up that focuses on education financing. ScholarX helps young Africans access quality education through Scholarships, Crowdfunding (Village) and E-Learning.
Mobile Forms – (Data and informatics)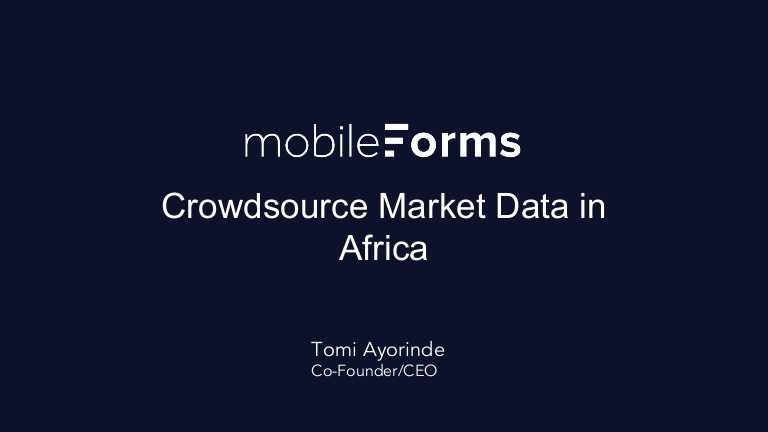 Oluwatomi Ayorinde's Mobile Forms solution ensures that loopholes are avoided and data is accurate, verifiable and real time. Clients specify their requirements and a network of field agents in the specified location, will execute tasks and record and submit data, through the power of our mobile app technology. These tasks are usually in the form of pictures, videos, questionnaires and location verification.
UGANDA
PedalTap – (Water and Sanitation)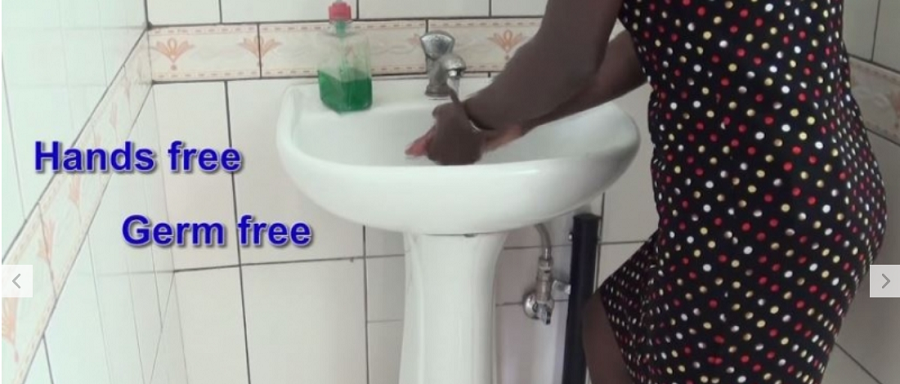 Pidson Abaho's PedalTap is a water dispensing system that can be connected to any tap system and water drums anywhere.  The device can be connected to any tap system anywhere including drums of any size for remote areas and that it can be connected to the existing water tap system.
Parliament Watch Uganda – (Governance)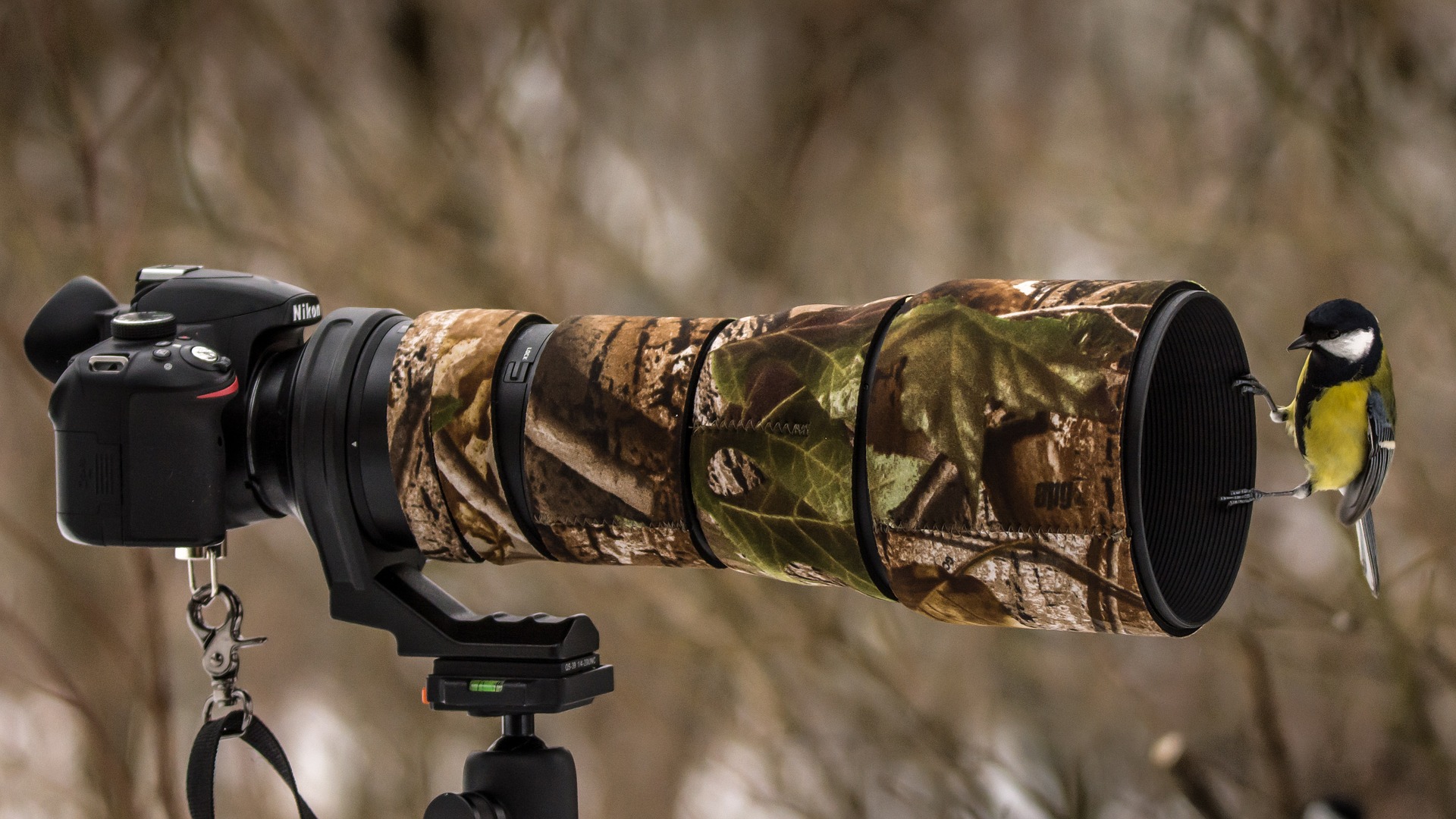 Jackline Kemigisa is the founder of an online policy tracker, which is an online solution dedicated to monitoring the Ugandan parliament through live tweeting plenary sittings, breaking down the technical language and making it easy to consume by young people.
EpiTent – (Health)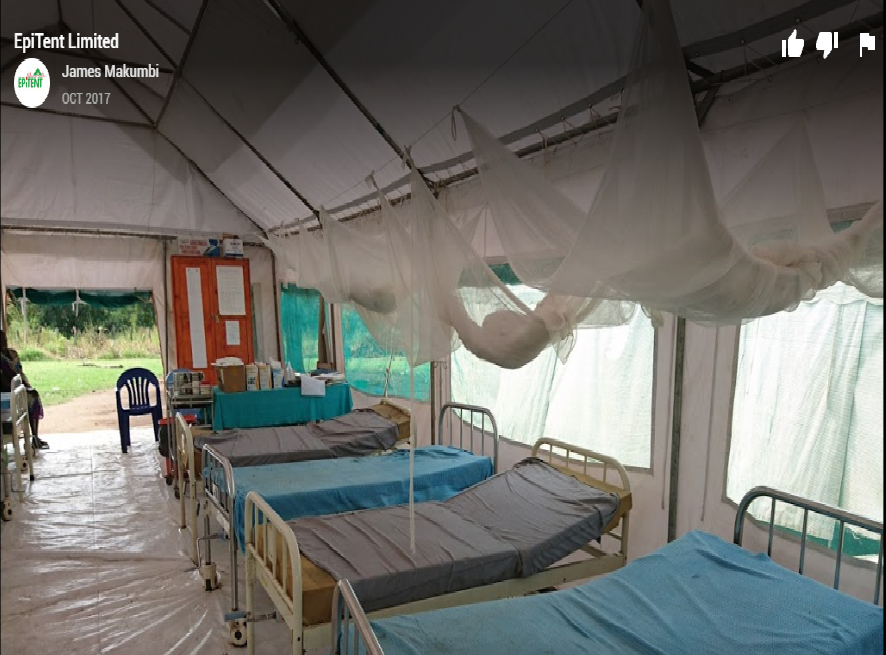 James Makumbi is a Co-founder at EpiTent Limited. Epitent causes a passive cooling effect that makes tents over ten degrees cooler than existing tents whilst also cutting down on humidity inside by over ninety percent.
Uganics – (Health)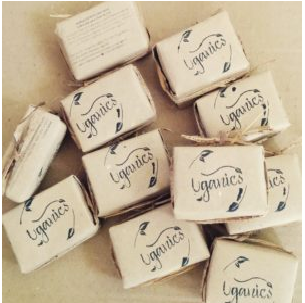 Joan Nalubega's Uganics is an affordable long-lasting organic mosquito repellent soap that prevents mosquito bites. When used for bathing, mosquitoes are repelled for 6 hours and if used for washing, repellent components stay in the clothes and the water poured out from the washing prevents mosquitoes from breeding.
Labtech – (Health)
Stephen Kalyesubula, a co-founder of Labtech has developed UriSAF for effective diagnosis and monitoring of urine changes for expecting mothers in low resource hospital settings. UriSAF also integrates a phone application that receives data from the hardware once testing is done and then processes the data to give a diagnosis whilst also allowing for safe data storage on the Cloud, for future further analysis.
Electronically Controlled Gravity Feed Infusion Set (ECGF) – (Health)
Philippa Ngaju Makobore is the founder of the Electronically Controlled Gravity Feed Infusion Set (ECGF), which has been designed to automate an entire infusion therapy process while providing safety alarms for the safety of the patient and to alleviate the clinician work burden.
Ask Without Shame – (Health)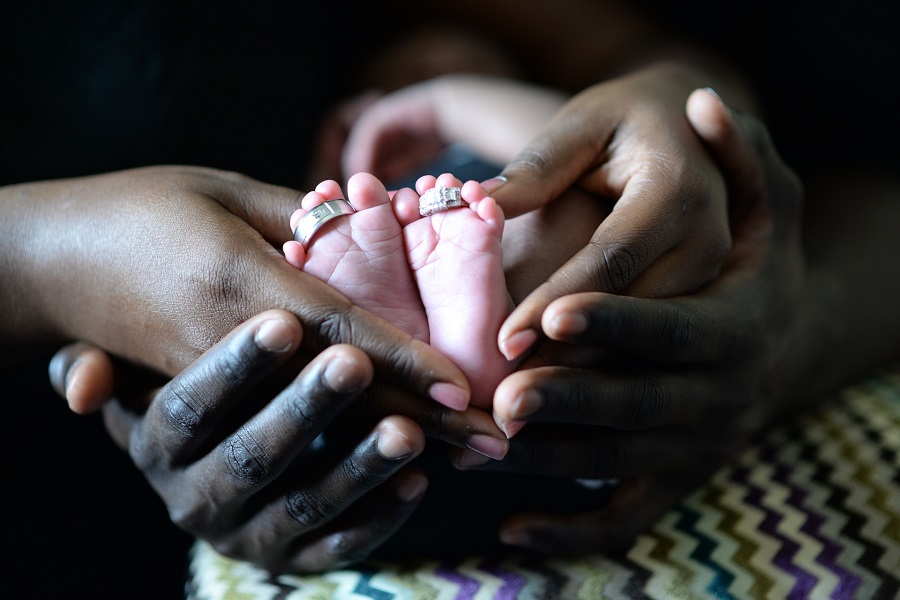 Founded by Ruth Nabembezi, Ask Without Shame provides emergency sex education via mobile technology through an android app, WhatsApp, Hotline, and SMS. It is a free and confidential service. The app and the toll-free number guarantee anonymity.
Community Innovation Programme – (Food Security and Agriculture)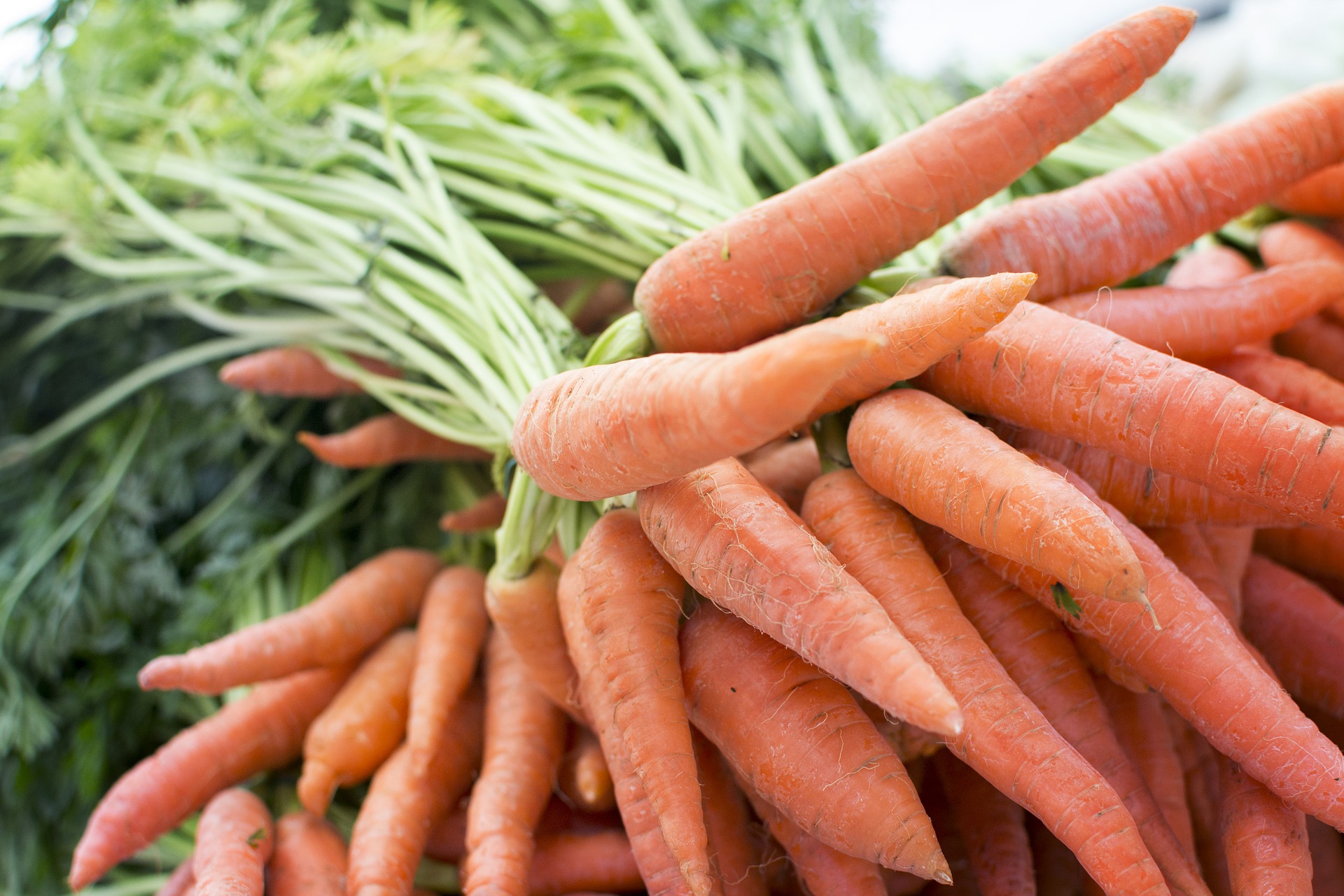 Penny Mbabazi is the founder of The Community Innovation Programme which taps into the imaginative and creative mind of women and youth to come up with innovative projects to address the problem of poverty, youth unemployment and food security in their community.
VAKAVA QUICKCOLD 640s – (Food Security and Agriculture)
Francis Nderitu Mwangi is the CEO for Vakava Africa, Vakava solutions provide end-to-end, unbreakable cold chain from the first mile to last mile, globally. They store cold energy in dry ice batteries that do not need to rely on any external power sources.
Akaboxi – (Food Security and Agriculture)
Akaboxi – (Food Security and Agriculture)
Cofounded by Atuhaire Sarah Baryaija, Akabox provides rural communities with a more secure way of keeping their savings — boxes. Through this means, the  startup manages and monitors the finances through its easy-to-use digital financial inclusion system. Akaboxi also enables provision of cheap agricultural inputs, low insurance premiums, and better and modernised training in agricultural practices, as well as market access.
AgroDuuka– (Food Security and Agriculture)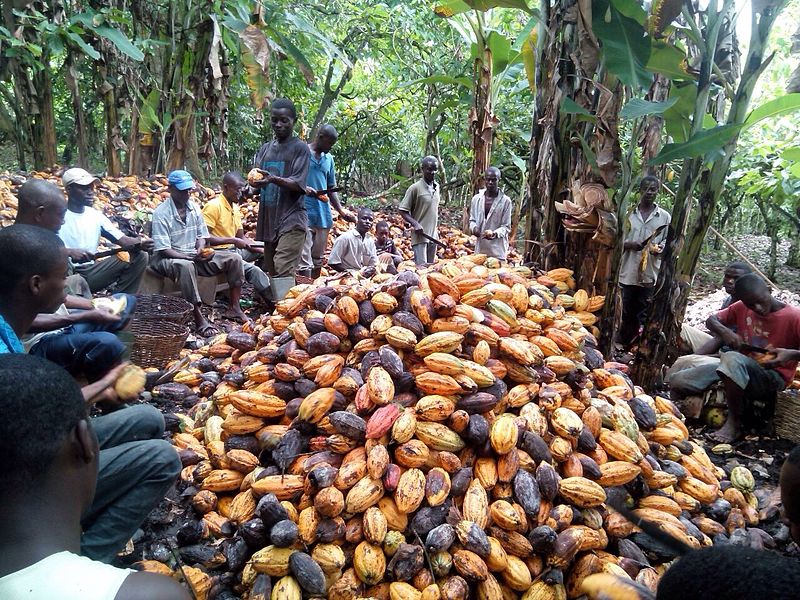 Biddemu Mwotta started AgroDuuka; which offers fairer agricultural trade transactions between the buyers and farmers. AgroDuuka directly connects smallholder rural farmers to buyers in the market at a low cost via SMS, before and after harvest.
SOUTH AFRICA
HyGro Systems – (Food Security for Everyone – Water)
James Dick is the founder of The HiGro Systems tower, a South African startup which gives homeowners/individuals in poorer communities, typically living in high-density environments, the opportunity to produce food that can augment their current diet, using very little water.
Vehicle Energy Harvesting System (VEHS) – (Energy)
Clement Mokeonene's Vehicle Energy Harvesting System (VEHS) uses a specially designed overlay layer onto any existing or new road to harvest the traffic pressure and uses this pressure to drive a traffic turbine and generate electricity.
Senso – (Health)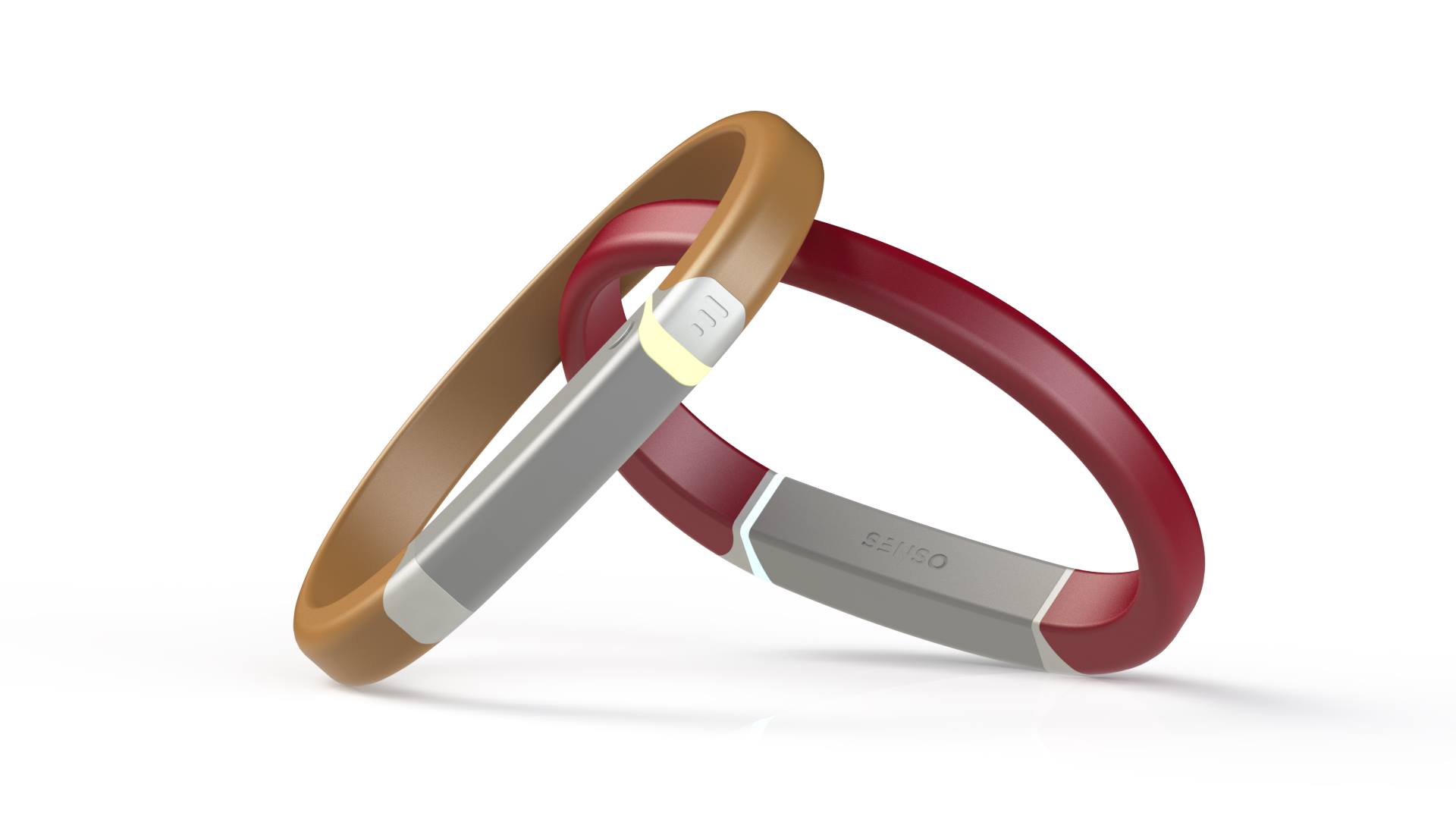 Zuko Mandlakazi has developed a wearable wristband that picks up sounds and communicates these sounds to the user through vibration and colour coded LED lighting. The solution provides the convenience of alerting through vibration and light rather than sound which can be distorted or overpowered in the presence of other external noise.
Pelebox Smart Lockers – (Health)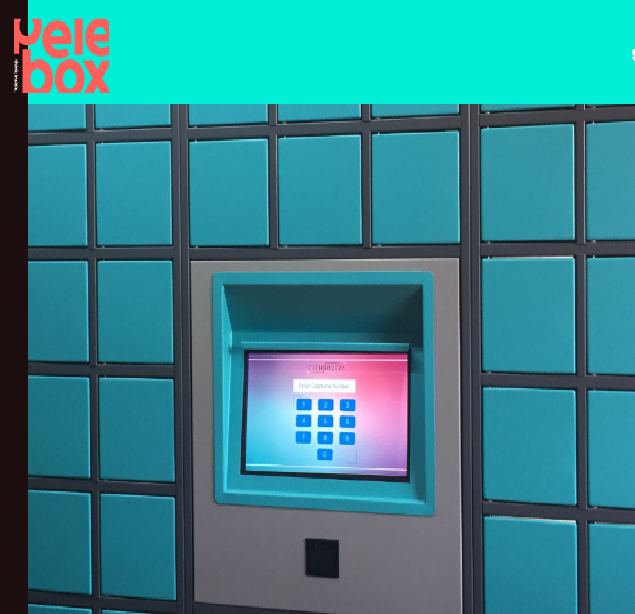 Neo Hutiri's Pelebox, is a smart locker solution that allows a patient to collect chronic medication in under 2 minutes. Pre-packed medication is loaded into a compartment for a particular patient; the system then sends a mobile text with a one-time-pin to that patient; the patients would then make their way to a collection unit and authenticate themselves using their one-time-pin together with their mobile number.
Nambu  – (Food Security and Agriculture)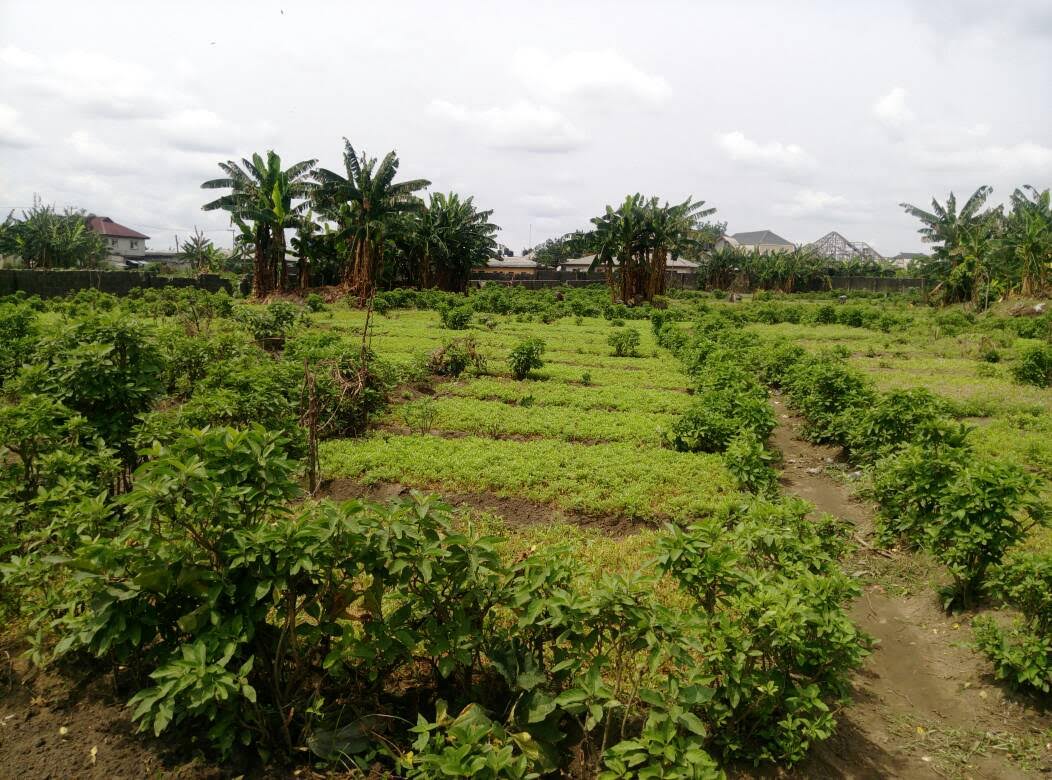 Lowell Scarr's Nambu solution results in a higher availability of locally produced protein for animal feed, thus enabling the reduction of the reliance on imported soya and other proteins.
Future Farms  – (Food Security and Agriculture)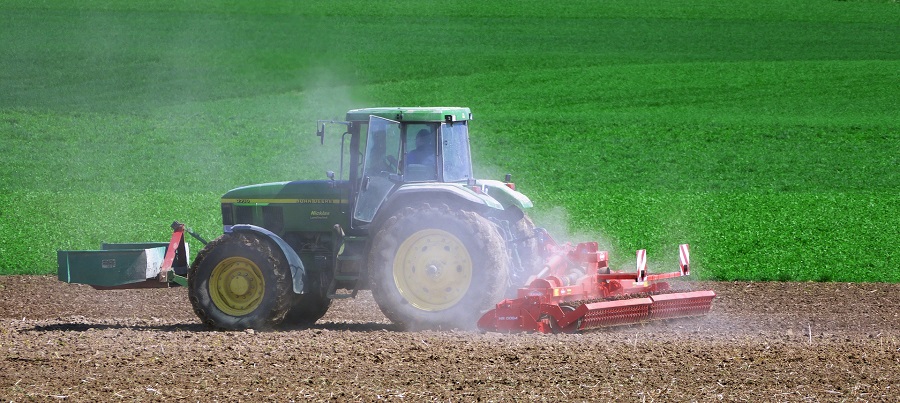 Paul Sheppard is a Co-Founder at Future Farms; a solution that can produce up to 40 plants per square meter (sqm), which is up to 10 times more than conventional farming methods. This hydroponic farming solution directly addresses food security, water usage, and healthcare and job creation.
Globaltrack – (Food Security and Agriculture)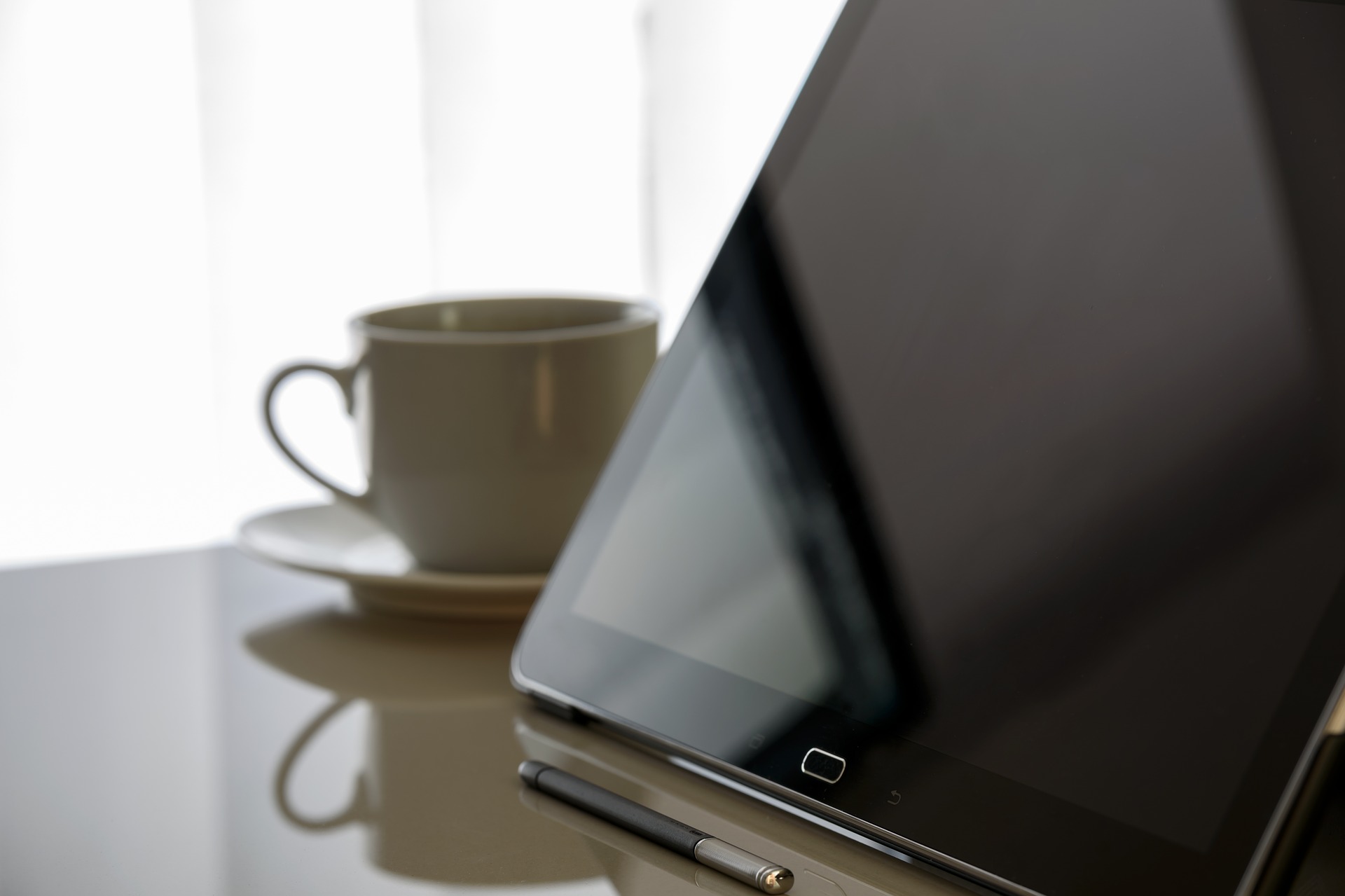 Johannes Kroll is the Africa Head of Sales for Globaltrack, a cross-border vehicle tracking solution operating within the SADC region. It is a Data analytics which allows for meaningful insights and foresight to increase efficiency and save costs.
KENYA
HydroIQ – (Water)
Victor Shikoli's HydroIQ is a smart metering device that is plugged into the existing water supply network, turning the traditional water system into a smart water grid. For the water utilities, the solution allows detection leaks in real-time as they receive immediate alerts.
Pyro-Degrade Waste Management – (Energy)
Bryan Mwangi is the head of business development and Co-founder of Pyro-Degrade Waste Management. Pyro-Degrade Waste Management aims to eradicate plastic waste from the environment by converting it into useful clean energy. Through a process known as pyrolysis, Pyro-Degrade Waste Management provides a proper and much-needed end life to plastic waste by conversion into synthetic diesel fuel.
Strauss Energy – (Energy)
Tony Nyagah is the CEO of Strauss Energy, which installs mini-grids in rural areas and integrates solar cells in building materials as well as builds solar farms to bridge this energy gap.
Prosol Limited – (Energy)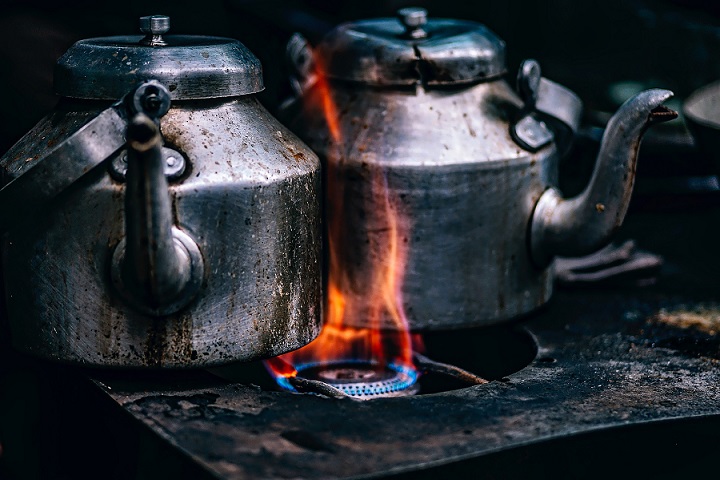 Zachary Mbuthia founded Prosol Limited, a company that has developed the EcoJiko Stove and the EcoFireplace which run on Prosol's EcoFuel, which also denatured bio-ethanol.
AfricarTrack – (Health)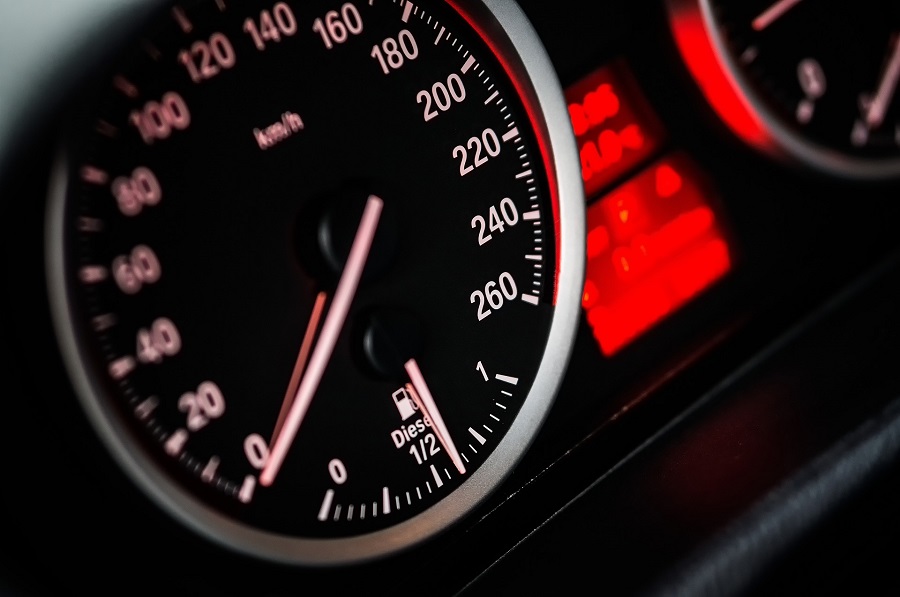 Founded by Jacob Rugano, AfricarTrack is a small gadget installed inside the car, which has sensors to detect drunk driving and driving under the influence of drugs. The device also controls and reports careless driving and over-speeding. The system enables one to stop the car using a text message in case it is stolen or the driver is in an emergency.
Sauti – (Food Security and Agriculture)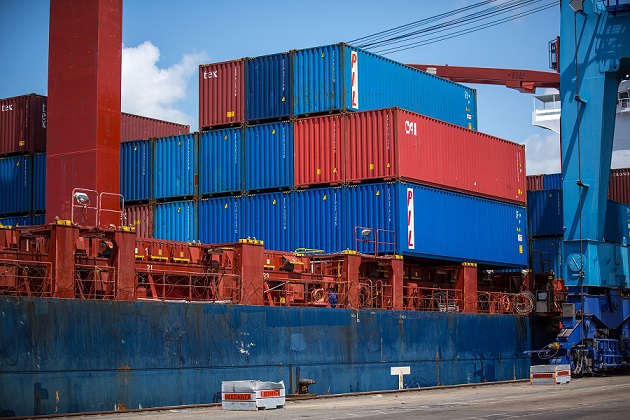 David Orega is one of the founders of Sauti Africa, a mobile-based trade & market information platform for small and medium enterprises (SMEs) engaged in cross-border trade, in the East African Community. Sauti offers the user accurate and up to date information on one simple platform.
WeightCapture – (Food Security and Agriculture)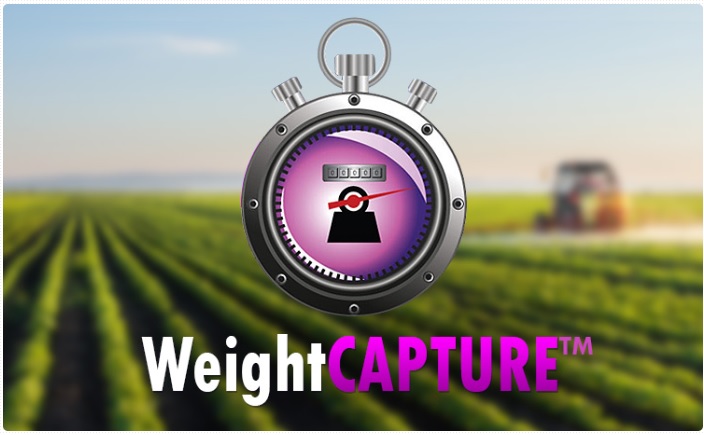 Damaris Ngugi' WeightCAPTURE application is used to manage purchases of goods that can be weighed. WeightCAPTURE™ manages the collection and proper documentation of all the activities involved in purchasing commodities. The application has also had a storage advantage as all the data is collected and stored to ensure efficient and accurate payments are made to the farmers.
Molepse Bio Resources – (Food Security and Agriculture)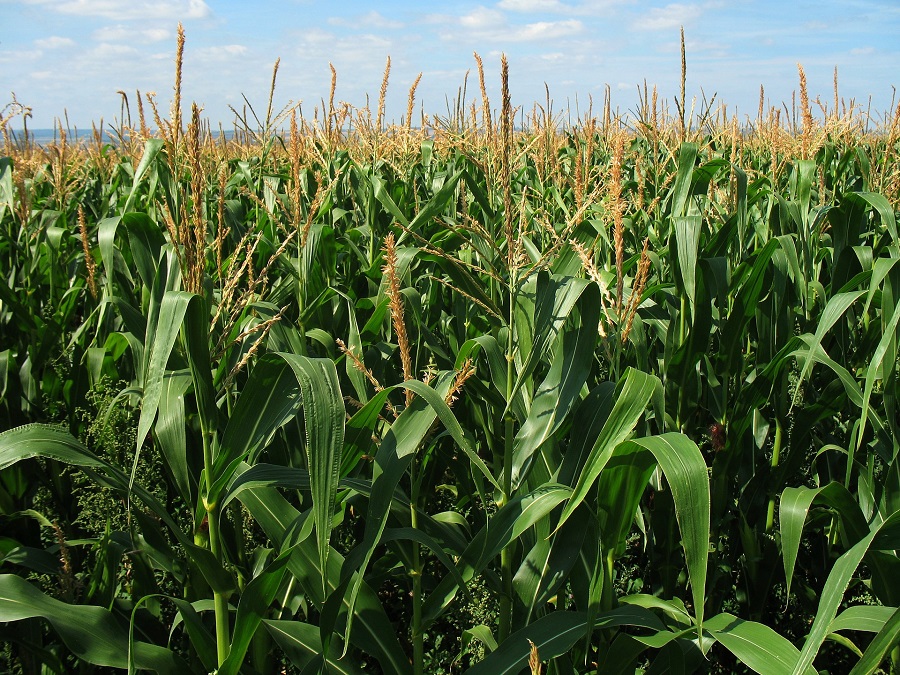 Donatus N. Njoroge's Molespse Bio Resources is a plant-derived bio-pesticide that helps curb post-harvest losses of maize and other grains. The product is both a repellent and toxic to all major post-harvest pests.
Miyonga Fresh Greens – (Food Security and Agriculture)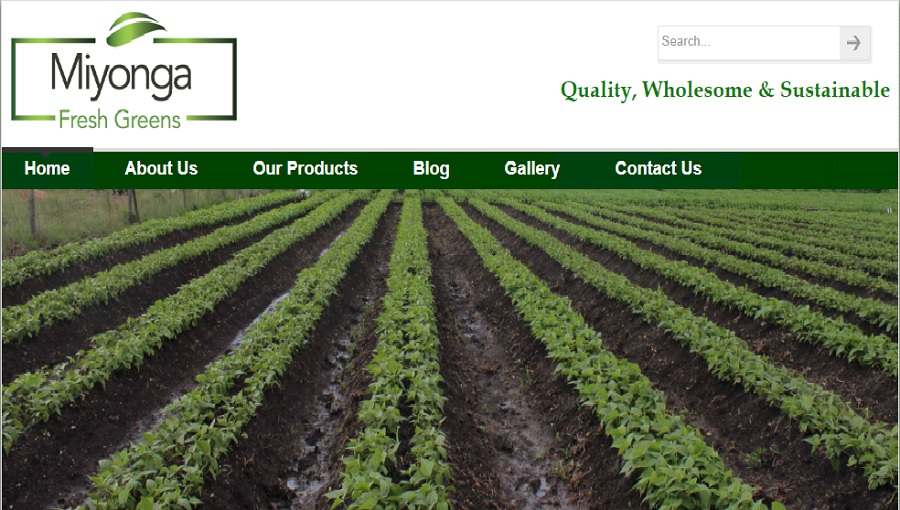 Yvonne Otieno's Miyonga Fresh Greens provides training to smallholder farmers and uses innovative agro-processing technology to create value-added products with high market demand.
African Born 3D Printing (ABCD) – (Technology)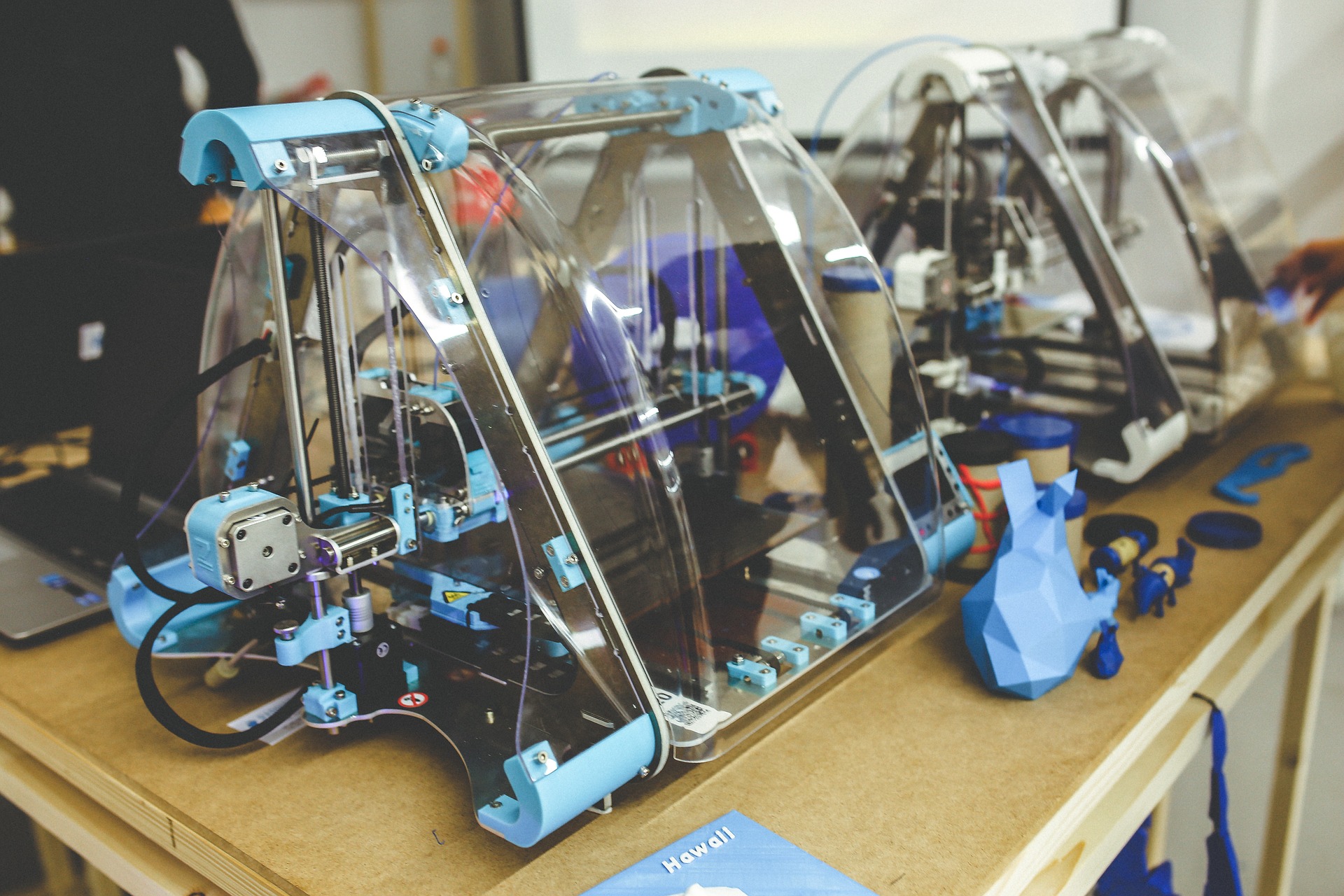 Roy Ombatti is currently the founder and CEO of AB3D (African Born 3D Printing), a hardware social enterprise that is a one-stop-shop for all things 3D printing. AB3D creates easy and affordable access to 3D printing to change lives and empower communities to create their own solutions to problems.
GHANA
BenBen – (Governance)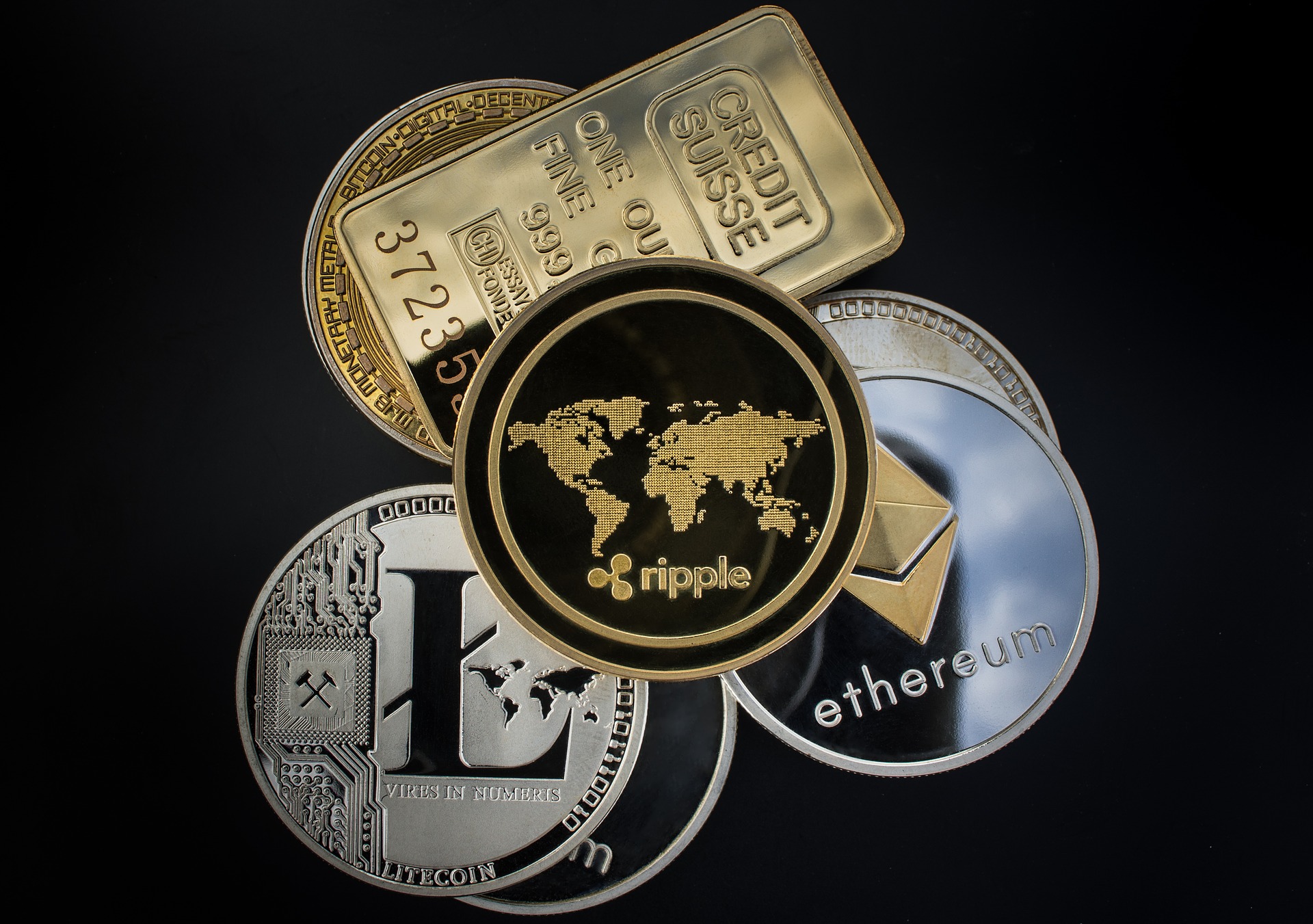 Emmanuel Noah guides BenBen as CEO and oversees its projects with various financial institutions. BenBen is a business-to-government digital land transaction firm that leverages blockchain technology to tackle the inefficiencies of land administration to promote secured land-based investment, reduce poverty and encourage transparent land resource management.
Khalmax Software Systems – (Food Security and Agriculture)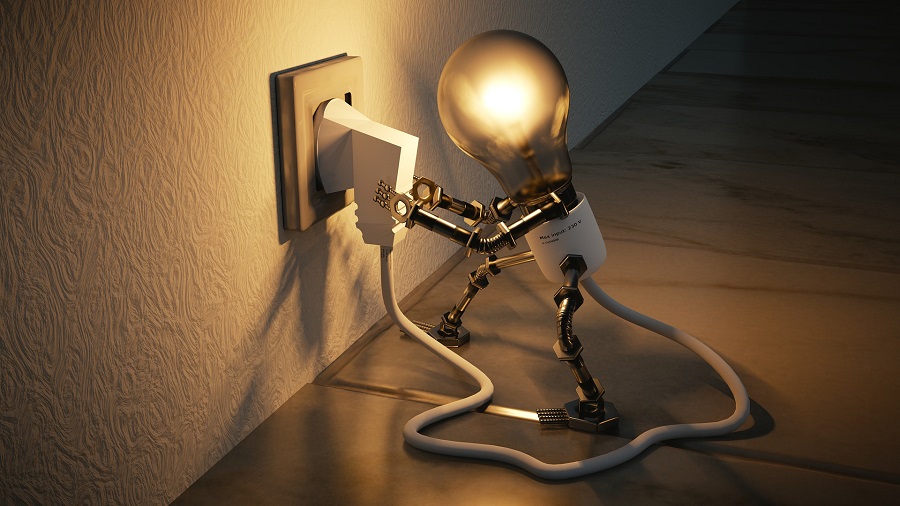 Frank Khalid Limann is CEO and founder of Khalmax Software Systems (Khalmax Robotics). Khalmax plans to manufacture robots capable of handling simple farming practices such as seed planting and irrigation for both small and large-scale farmers. Khalmax also empowers the younger generation through training in robotics and engineering.
InvestXD – (Financial Technology)
Akin-Awokoya Emmanuel is the Chief Product Officer and Co-founder of InvestXD. InvestXD is an online tool that provides access to investment products, consumer-friendly information, and seamless payment options. The team has designed a learning platform into bite-size information that helps users to learn about investing at their own pace and to grade, share and apply their learning experience on the platform.
ETHIOPIA
Green Energy Farming – (Food Security and Agriculture)
Sitotaw Legesse' Anicyctor transformed animal pulling tools into animal pedalling tools which mechanically traps the kinetic energy of the animal that is created during walking or moving. Anicytor then transforms this energy into full rotation of wheels and farming tools like row planting and fertilizer broadcasting.  Anicyctor can be mounted on any animal or human legs.
BURUNDI
The Soy Bean Project – (Food Security and Agriculture)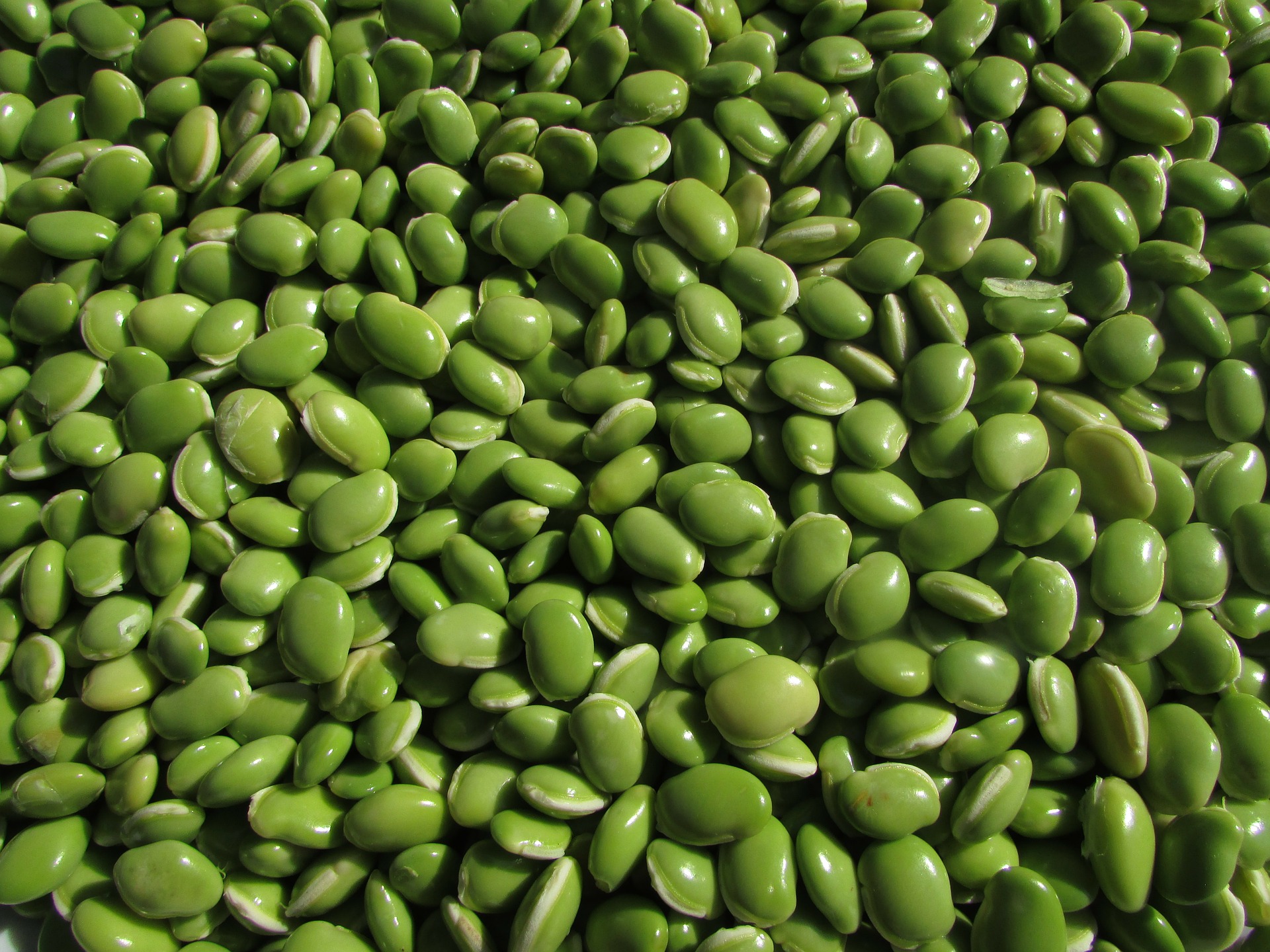 Nzigamasabo Léonidas' Soy Bean Project targets soja as the way to assist efforts to eliminate this deficiency and tackle the hunger challenge. It is based on two objectives which are the provision of training on agriculture modifications, and in particular, the cultivation of soja and to cultivate the development of agro-start-ups and profitable value chains rooted in the production of soja and the development and sale of its many by-products.
GUINEA
TULIP Industries  – (Technology)

Mountaga Keita is the founder & CEO of Tulip Industries "The kiosk" which is an interactive, multi-functional and multidimensional platform offering variable geometry digital solutions, recreating part of our economic ecosystem. The terminal can run entirely on green energy and store enough power to run the kiosk for over 48 hours at a time.
COTE D'IVOIRE
COLIBA – (Cleantech)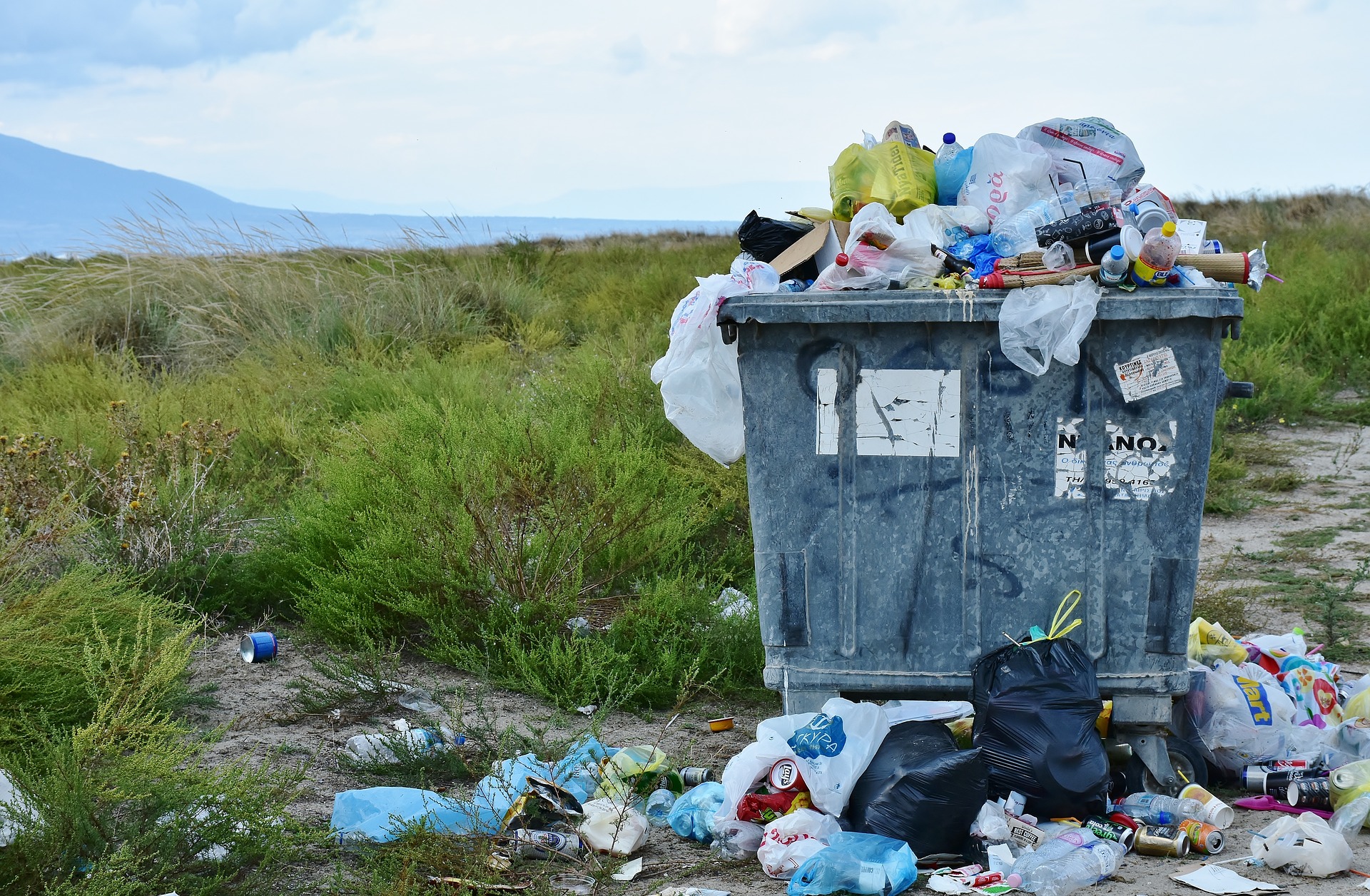 Yaya Kone's Coliba addresses the market gap and health problems by providing an online mobile platform and logistics which helps users (households and organisations) to separate their waste, know the value of the generated waste at every point in time, schedule and request a pick up and have the waste collected at the users' homes and/or offices.
TANZANIA
Ubongo: African Edutainment – (Education)
Doreen Kessy is currently Chief Operations Officer at Ubongo, a social enterprise that creates edutainment content for learners in Africa. Ubongo brings kids a fun new way to learn, on the technology that they already have.
NAMIBIA
Chlorine Production Using Solar Energy – (Water and Sanitation)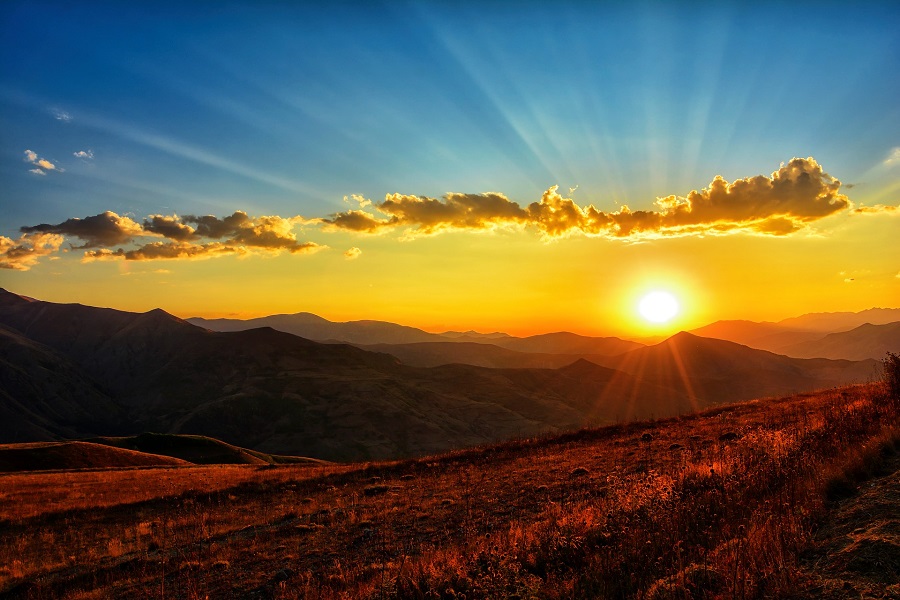 Immanuel Hango innovated and patented a solution to produce chlorine for water purification (to fight cholera) by electrolyzing salt using solar. This solution produces chlorine by electrolysing salt using solar energy. The salt is electrolysed using solar energy to produce chlorine in an environmentally friendly manner.
RWANDA
Water Kiosk at School – (Water)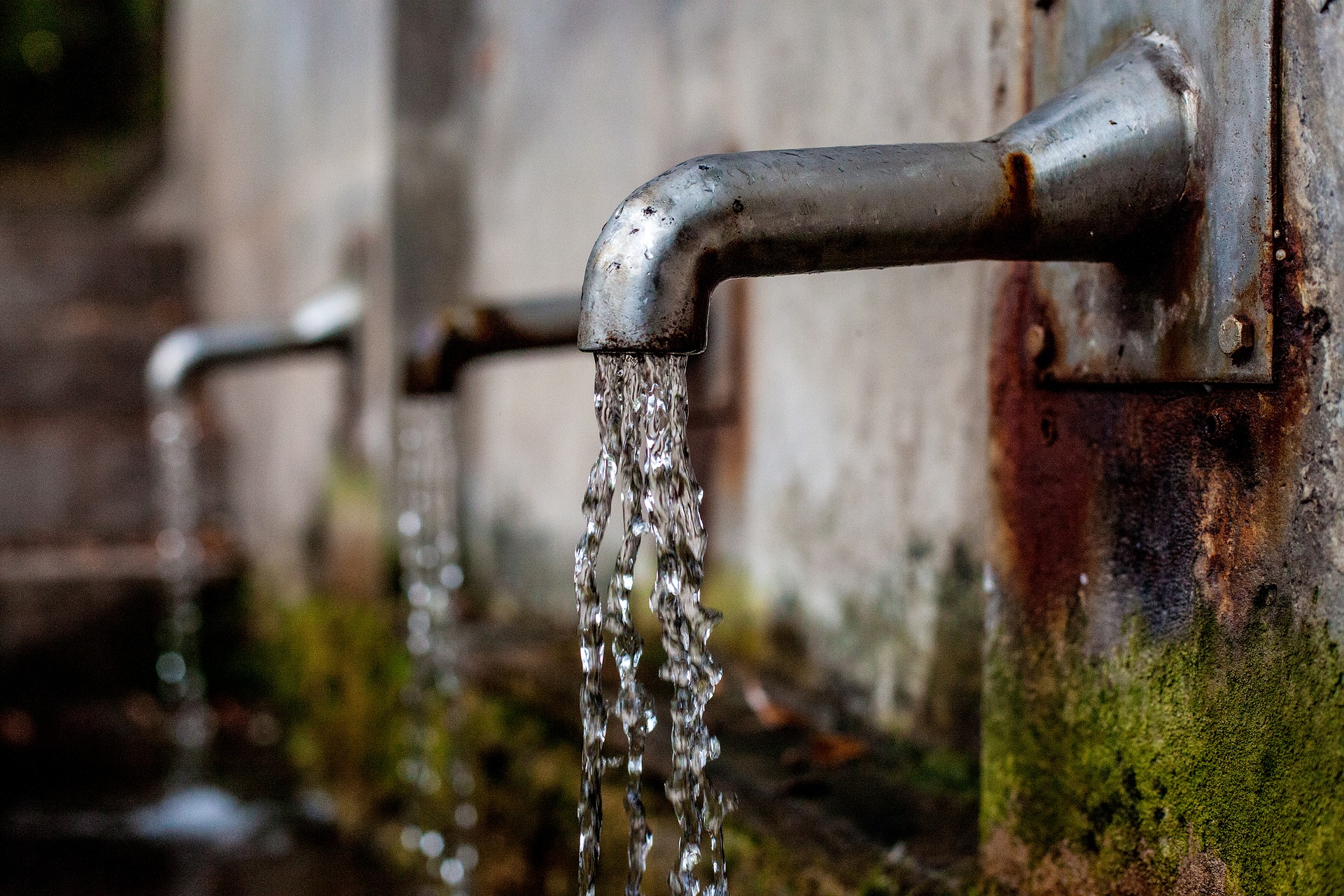 Venuste Kubwimana's Water Kiosk at School is a school-based and student-managed business selling clean tap water to community residents at an affordable price. It consists of financing a community school to set up onsite water kiosks and providing them with sustainable products for the students to transport tap water from school to their homes.
CAPE VERDE
IGRPWeb 1.0 – (Governance)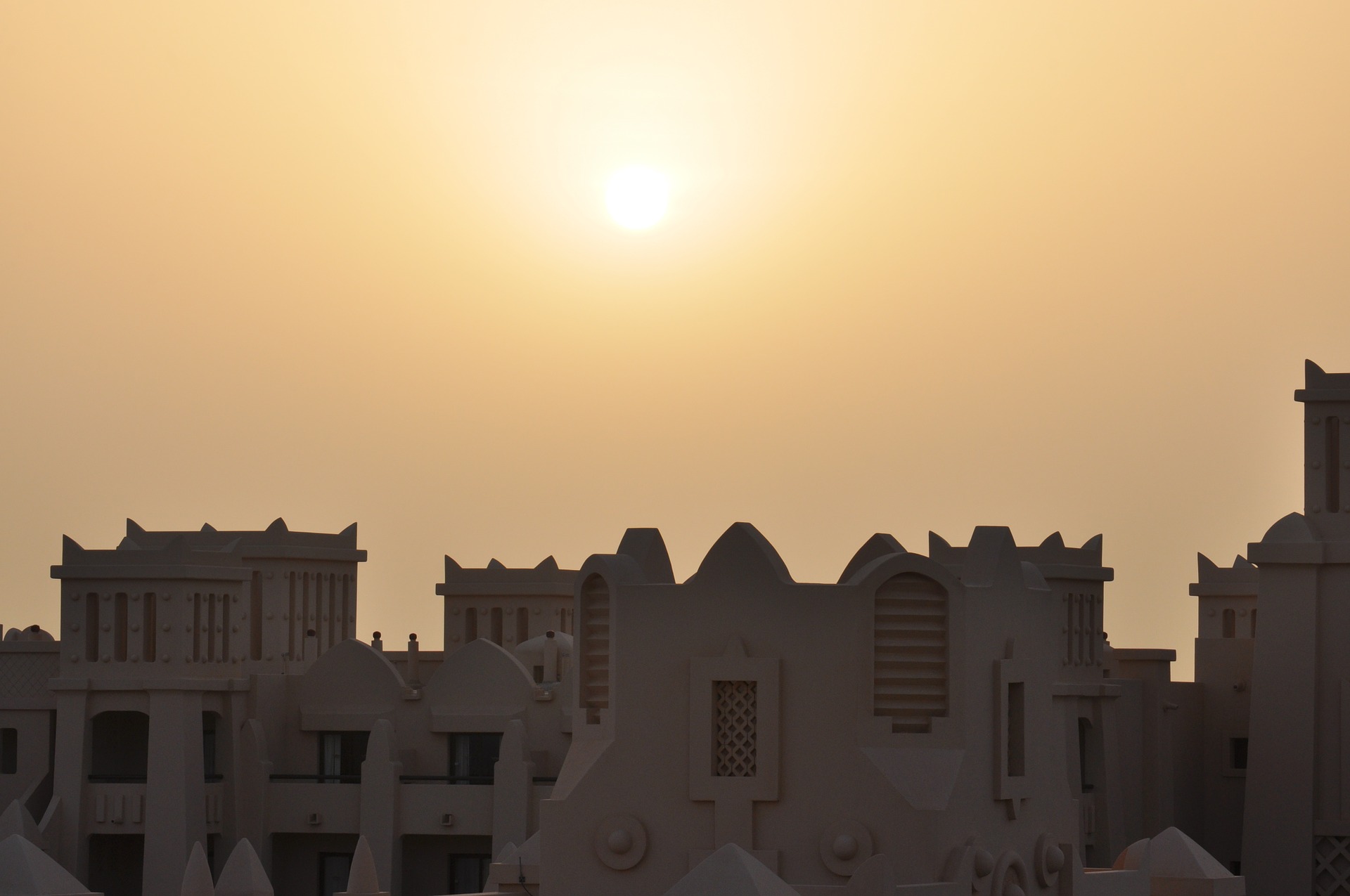 Carlos Santos is the founder of IGRPWeb. The Integrated Government Resource Planning (IGRP) provides an integrated package of solutions for e-governance across all sectors such as registry, finance, health, education, elections, and municipalities, amongst others. The main objectives of IGRP are to better serve the citizens and to improve the entire public administration by reducing the need for the citizens to have multiple interactions with any Public Administration, among others.
ZAMBIA
Recyclebot Waste Management App – (Energy)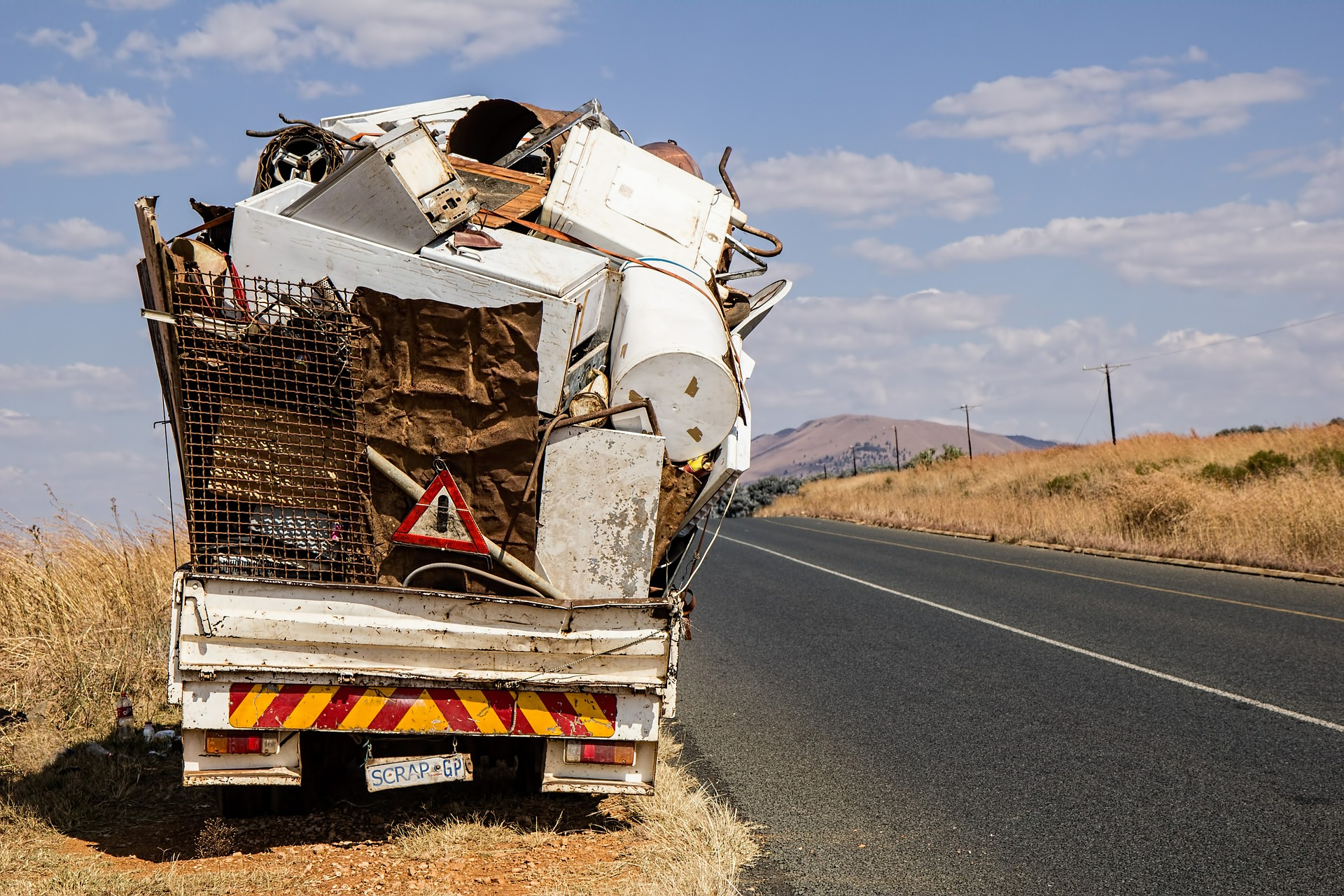 Chifungu Samazaka's Recyclebot is a zero-waste P2P recycling platform that allows consumers to add value to any solid waste material and get rewards by simply taking a photo. Recyclebot allows any waste buyer to source specific waste directly from the producer with cryptocurrency, giving them the ability to buy, sell and trade any solid waste from anywhere in the world.
ZIMBABWE
Oxygen Energy Commercial Rooftop Solar Solutions – (Energy)
Simbarashe Mhuriro is the founder of Oxygen Energy, Oxygen Energy will finance, develop, own and operate the solar installations under a take or pay power purchase agreement with the off-take partners for an agreed fixed tariff; thereby assuming the financing, technology and operational risk of the power plants.