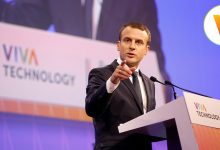 Brace Up African Entrepreneurs, €65m is Coming to You from France
At the recently concluded ViVa Tech Conference held in Paris, France President, Emmanuel Macron, announced France's intention to create an investment programme for African startups via an innovative competition tagged  "Digital Africa".
African startups will now be able to apply for seed funding and the French Development Agency is going to announce, in the coming weeks a new seed funding programme of  €65 million  Agence Francaise de Developement Fund (AFD) to invest small amounts, €30 000 to €50 000 per startup," said President Macron.
Digital Africa initiative was launched three years ago with the aims of providing a platform to promote African entrepreneurs, through encouraging collaboration and knowledge sharing, providing an online database of resources, hosting events, and facilitating access to funding.
I call on all African entrepreneurs, from all the countries on the continent, to join this Digital Africa initiative, and to join the platform," Macron said.
Applications for 2018's edition commences Monday, September 10, with entries closing on Friday, October 19. In addition to the financial support, winners of the competition will receive assistance towards accelerating their solutions and scaling them across Africa.
That Africa has come up as a force to reckon with isn't a surprise as president Macron, since becoming president last May has made recent visits to Africa, touching down in nine countries, and has extolled the remarkable drive coming from the continent in those visits.  
"African startups have energy but the big providers of development aid and financiers have not adapted to that. We ourselves are too slow, too hesitant," he said.
Further information on the application process is available on Digital Africa's website.
---
Featured Image Credit: Wired Africa