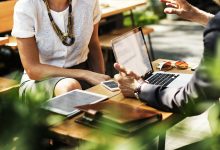 ABAN Launches in Southern Nigeria to Fund Entrepreneurs in the Region
The African Business Angel Network (ABAN) is a Pan-African non-profit association founded in early 2015 to support the development of early-stage investor networks across the continent and to grow the cohort of initial investors excited about the opportunities in Africa.
ABAN began as a consortium of independent investor networks including the Lagos Angels Network (LAN), Cameroon Angel Network (CAN), Ghana Angel Network (GAIN), Venture Capital for Africa (VC4Africa), Silicon Cape and supported by the European Business Angel Network (EBAN). ABAN's mission is to help quantum-leap early stage investment in Africa by providing the support, networking opportunities and essential resources needed to maximise their impact.
Recently Angel Network launched its operations with 20 investor members in the South/South-East (SSE) of Nigeria to boost investment and mentoring opportunities for businesses operating in those regions. The SSE Angel Network is actively seeking its first investees and plans to hold monthly meetings where entrepreneurs will be invited to pitch for investment.
The Network will be working closely with accelerators, incubators, and hubs in the region, with a view of creating opportunities for entrepreneurs in the SSE regions. The SSE Network was formed by a group of experienced professionals with a shared goal and passion to invest in, support and mentor founders in the region.
According to Uche Aniche, co-founder of the SSE Network, the region is blessed with a lot of local talent, but very little support, financing, and opportunities to help the talents grow thriving businesses. As such, the new initiative will also encourage locals to participate in funding worthy ventures in the South.
"The idea is to galvanise locals to mentor and invest in founders and startups in the South-South and South-East of Nigeria. We want to create opportunities and help stem the trend of the brain drain to the West, but also we ultimately want to contribute to the effort of other well-meaning Nigerians in helping the country realise economic potential," Anichie says