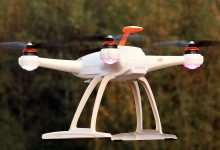 UNICEF Innovation Fund: $100K Equity-Free Investment for Drone Startups
The United Nations International Children's Emergency Fund has launched UNICEF Innovation Fund for drone startups, an initiative looking to invest up to $100K equity-free seed funding in early stage for-profit tech start-ups, having the potential to benefit humanity through the use of drones.
UNICEF Innovation fund is interested in companies having easily replicable business solutions and that can take advantage of the platforms UNICEF Innovation Fund offers.
Eligibility
To be eligible for the UNICEF Innovation Fund, you must:
Have a start-up registered as a private company in one of UNICEF's programme countries
Have a working, open-source drone prototype or service (or you are willing to make it open-source)
Have an existing prototype of the solution with promising results from initial pilots
Have a solution with the potential to positively impact the lives of children
Have a project that generates publicly exposed real-time data that can be measured
Business Categories:
The eligible businesses include, but not limited to:
Software to collect, share and analyse data from UAVs (for low-connectivity areas)
Software to manage flight and delivery operations
Business models and sustainable drone services in emerging markets
Air Safety, risk management tools and Unmanned Traffic Management (UTM) Systems
Benefits
Seed funding:  the fund provides $50- $100,000 in equity-free seed funding. The money is intended for prototype testing and validation, and to get it to a stage where the company has proof that the solution works.
Business Growth:  UNICEF Innovation Fund taps into a network of mentors who help startup teams develop their business models and strategy to grow their company and ultimately profit.
Product and technology development: selected startups will receive technical assistance from the UNICEF Ventures team to help validate and improve their solutions.
Maximise impact: As the world's leading organisation for children, UNICEF has a network of experts and partners across its country Offices who can provide geographically localised advice and partnerships needed to reach more users.
Networks and platforms: UNICEF ventures has a drones-lead and data science team with access to corporate and academic partnerships and use cases that selected
Drone Corridor: selected startups will have access to the UNICEF Drone corridor in Malawi providing the physical space for testing their solutions.
How to Apply
To put in for UNICEF Innovation Fund for drone startups, begin your application process via the website. Deadline is Sunday, July 22, 2018.