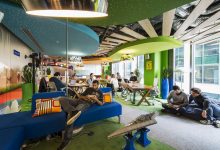 Google Campus Residency Opens Applications for African Startups
Google is calling on promising African startups to apply for its Campus Residency program. Now in its second edition, Google Campus Residency is a 4-month program for growth-stage startups having individualised support, unique access to resources, experts, and global connections.
Taking place at Google's Campus, London, the Google Campus Residency is designed to support the strategic and measurable growth of highly promising startups in other to help expand their businesses globally.
Selected startups would attend preparation sessions at Google Campus from August 13-24, 2018, prior to the duration of the program (September – December 2018). Besides the London Campus, startups have the opportunity to work with other Google Campuses.
Eligibility
Interested startups must ensure the following:
Demonstration of traction and market demand, ideally between Seed and Series A stage
Willing to give back by contributing a portion of their time back to the Campus community
Ready to commit the founding team to fully attend the program at Campus London for four months
How to apply
If you are interested in Google Campus Residency program, head to the website to commence your application process. Deadline is Friday, June 29, 2018.
---
Featured Image Credit: ArchDaily