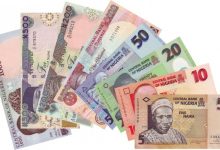 Why Flutterwave's Latest Partnership is a Big Deal
Flutterwave a modern payments platform that drives growth for banks and businesses across Africa through digital payment technology has partnered with Tempo Money Transfer, a European blockchain company to facilitate secure remittance payments.
Flutterwave collects local and international payments across Africa in multi-currency, disbursing funds via an API to bank accounts and mobile money users in across Africa. Reports from 2016 revealed that $20 billion was sent into the country by Nigerians and others in the diaspora. These figures indicate that cash remittance is big business in Nigeria.
Western Union and Moneygram have been patronised the most by Nigerians in receiving foreign funds, however, these payments company charge really high fees for transactions; roughly 10% paid on every $200 transaction.
With Tempo Money Transfer partnership, Flutterwave appears ready to disrupt the Nigerian payment company ecosystem. Just a few months ago, the company announced a partnership with Flywire to facilitate international payments from Nigeria. Iyinoluwa Aboyeji, Flutterwave's CEO expresses his excitement in a statement:
We are excited about the impact this partnership will have on diaspora families who can now send bank payments to their loved ones back home for less"
Flutterwave will make it easy and quick for Nigerians to receive foreign payments into their bank accounts directly through open-source stellar blockchain technology powered by Tempo. The development will also enable customers can send funds to Nigeria using Tempo's 300 agents operating in 20 countries, particularly European countries.
Nigeria, Kenya, and Ghana are three of Africa's largest economies with huge remittances coming from abroad. Nevertheless, foreign remittance payments aren't such a simple process. However, Flutterwave hopes its new solution would revolutionise the system. Hence, the company is keen to see an expansion of its services to other African countries.
And considering that Western Union and Moneygram have long championed the receipt of foreign funds and boast of huge patronage from Africans for a long time, the duo – -flutterwave and Tempo Money Transfer — could be the game changers since their charges would be more affordable.
---
Featured image: howtotechnaija