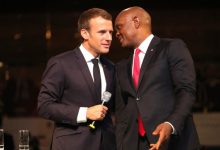 Timeless Quotes and Facts from President Macron's Meeting With Nigerian Entrepreneurs
After a period of heightened expectation, France President, Emmanuel Macron finally touched down in Nigeria on Tuesday, July 3, 2018. Like every other presidential visit, President Emmanuel Macron definitely had laid out some ceremonial and presidential dealings for his visit. The visit to the New Afrika Shrine in honour of the legendary Fela Anikulapo Kuti, France-Nigeria Business summit held at Eko Hotel and Suites, and more activities signalled his prestigious presence.
President Emmanuel's Macron's visit is more significant because just 15 years ago, he worked in Nigeria an intern at the French Embassy, only to return now as the president of the highly esteemed French nation. However, one occasion stood out; the interactive session President Macron had with Nigerian entrepreneurs, organised by the Tony Elumelu Foundation.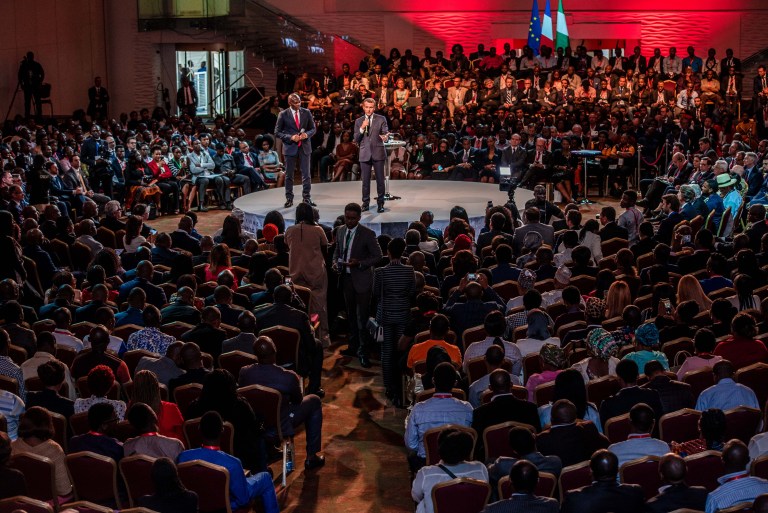 At the interactive session, every word spoken by both President Macron and Tony Elumelu were electrifying, striking and highly engaging as the 2,000+ audience erupted in rapturous cheers at intervals.
While it might be taxing to run down the full session's transcript, we've extracted some worthwhile quotes from the event. They cut across reality, inspiration, fact, hope and the future. No doubts, you'd have the same electrifying feeling reading through them.
Quotes from President Emmanuel Macron
Fact:
There's no success without being a risk taker. Never stop at a first fail. If you don't fail, you become dangerous to yourself."

Your nationality does not define your ability to succeed. Success begins in your mind.

To young entrepreneurs, I would say: Take a risk. There is no success without being a risk taker."
On Africa:
Entrepreneurship and innovation are the answers Africa needs. Young people should be obsessed by innovation."

Nobody should decide for Africa. Africa must decide for herself. It is time to take responsibility about the legacy we leave behind."

Your first market is your domestic market, and it's never good on the long run for the government to over protect existing players. It's the government's duty to allow flexible regulations that opens up the market for new players"

For you to get access to market you need: peace and stability, framework, and fair openness"
On escaping:
The migration crisis is a reflection that we have a common destiny. Migration isn't a bad idea… It's a global phenomenon that has existed between the African and European continents for decades. However, I believe there are better opportunities here in Africa"
The hopeful:
We need more African entrepreneurs to succeed and more Europeans to have positive views about Africa"

The private sector can provide better access to people much more than the political sector can provide. I'm a strong believer of the African private sector "

We've decided to invest 1bn Euros (500 billion naira) in the African Private Sector"
Reality Check:
If Africa doesn't succeed, Europe will never succeed in the long run"
Noteworthy Sayings from Tony Elumelu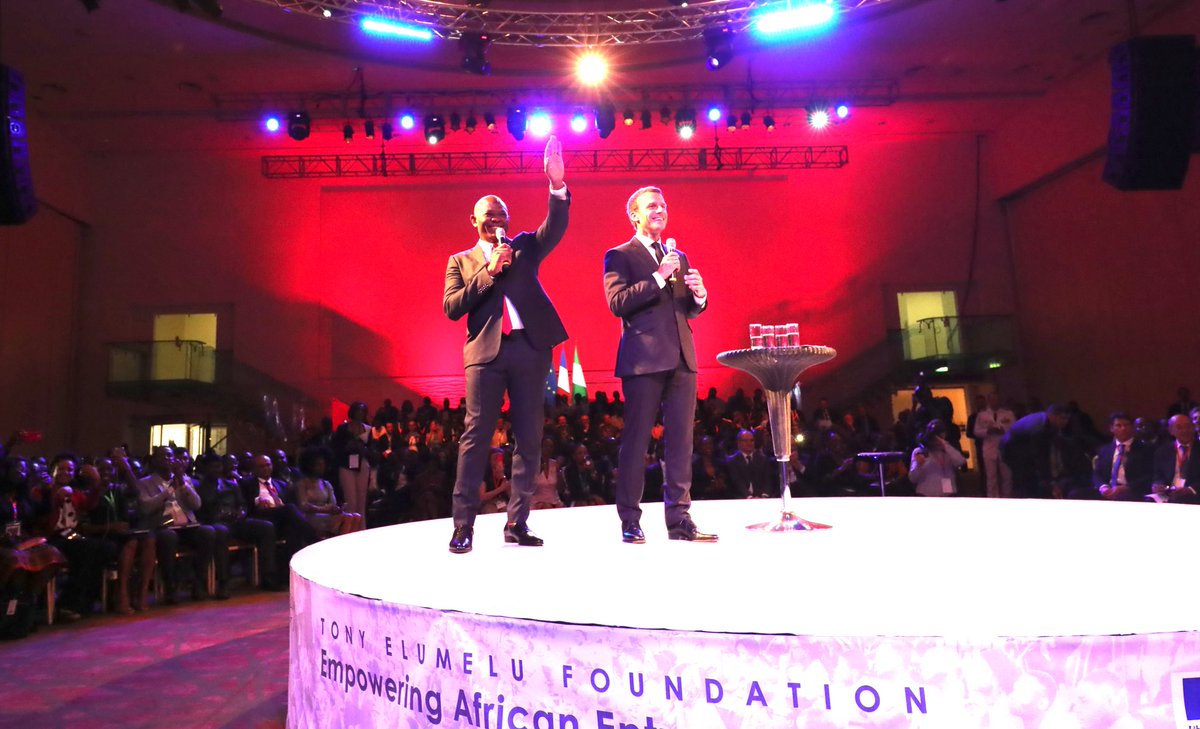 Africa is more than what you see:
We want France and the rest of the world to know that there is a lot more to Africa. We are a continent of opportunities."

Entrepreneurship, Entrepreneurs and those they inspire are the life blood of Africa's transformation."

African Entrepreneurs are ready to succeed and they understand their success is not only for theontinent."
It's Okay to fail, but:
You need to bounce back from your failures, learn from them and move forward"

---
Were you at the event? Tell us what struck you the most in the comment section.