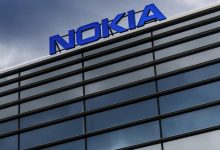 Apply for Nokia Open Innovation Challenge ($175,000 in Funding)
The Nokia Open Innovation Challenge (NOIC) in partnership with NGP Capital, is looking for new innovative companies with products and solutions that can change the world.
These companies will put forward their ideas for the possibility to collaborate with Nokia Bell Labs researchers and create the first commercial implementation of their product.
The goal of NOIC is to connect the world through innovations that shape the future of human collaboration, communication, connection and control.
The journey from an early stage product to a mass market is usually a long way but with the collaboration, it will be much easier.  With Nokia's resources and experience, these companies will have a global business right in their hands.
Industrial automation and the industrial Internet of Things (IoT) is the focus of this year's Nokia Open Innovation Challenge, with prize money in $175,000
Benefits of NOIC
Asides the prize money, the winner will:
Have access to Nokia Bell Labs research & development resources
Opportunities to grow their businesses through joint partnerships with Nokia
Companies accepting the challenge can submit their proposal which should include a product or solution which will impact the world of Industrial IoT.  A number of mandatory questions are required to be filled in to qualify for the Nokia Open Innovation Challenge and the next round.
An international jury will then select the most advanced and innovative candidates to present their products or solutions at a final event to take place in early December at Nokia Bell Labs' headquarters in Murray Hill, New Jersey.
How to apply
If your company has ideas for technology and business models which could change the world and willing to make a difference and potentially grow your business to new levels. Then apply via the link. Application ends September, Thursday 6, 2018
---
Featured image: europe.businesschief.com