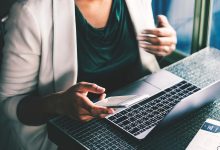 12 Must-Have Skills for Modern Entrepreneurs Who Aspire Success
Internet and technology have steered innovative ways of designing products, attracting customers, and building businesses. However, the spectrum of creating products or offering services that will finally appeal to the end-user requires a combination of modern skills.
While trying to understand digital skills every entrepreneur should equip themselves with, we keenly studied more than fifty entrepreneurs who have successfully built business empires – from Richard Brandson to Elon Musk.  It wouldn't be far-fetched to say that these people have been celebrated for their ingenious business prowess.
As such, modern entrepreneurs must harness these 12 vital digital skills to stand out in a dynamic business ecosystem.
Data Analytics
Decision making is a cumbersome process, especially when an entrepreneur has to rely on several factors: social media, revenue, customer feedback, team appraisal or even professional experience.
Data analytics solves this problem by showing insightful data patterns that help in determining the right strategy to put in place to optimise organisational resources, marketing campaigns and improve efficiency.
Any entrepreneur with inadequate knowledge of data analytics will be at the loser's end and may base decision mostly on experience — which does not seem enough to create a cutting-edge business development plan.
In this published article on Huffpost, you will learn better how Data Analytics and Business Intelligence can you better at running your business.
Project Management
Schedule and project monitoring is crucial to create a seamlessly business environment. Entrepreneurs must be able to turn conversations into actionable tasks, provide comments on other people's actions, and immediately supervise what progress has been made – usually without having to schedule meetings.
As the size of your team becomes bigger, you will need to ensure you keep tab on company's growth, maximise human capital as well as increase team productivity. Project management skills is pivotal in lubricating business stresses and dysfunctional lapses. Here are tools entrepreneurs can use to manage projects effectively.
Automation
When a startup is bootstrapping, the funds should be maximised and overhead costs eliminated as much as possible. Automating your process using  tool such as canned mails, chatbots etc reduces the cost that will be spend on hiring a professional. Automating processes and tasks giving room for more time to focus on building the young venture and also limit human errors in communication.
With the advancement in machine learning, human behavior are better predicted and tasks can be self-operated without fear of error and very sense of creativity.  Automation allows you reduce cost and give more chance to focus on the crux of your business. This course on Udemy will help you learn how to effectively automate and delegate your business so that you can grow it faster, focus on doing what you love to do, and build a sustainable company that can change the world.
Content Creation
Businesses are using PR techniques to ensure their product or service remains appealing to customers. Storytelling is gaining popularity as medium modern entrepreneurs connect to the feeling of these customers through social media, email and various modern communication channels. Content creation skill, in combination with digital marketing and design will help you create a competitive content strategy. A basic understanding of content creation skills will help you to communicate your business strategy into gaining paying customers. Hubspot, a leading inbound marketing and sales platform offers free content creation courses for entrepreneurs.
Digital Collaboration
A crucial skill for any modern entrepreneurs is the ability to build trust and keep healthy relationships with clients and team. Digital collaboration channels such as Slack, Google Tools – Docs, Excel and Drive create a platform for modern entrepreneurs to easily access, share resourceful  information and work with team member remotely. Entrepreneurs can use these 48 online collaboration tools to help their team be more productive.
Digital Design
The ability to produce creative visual will help in strengthening your digital marketing framework. People are always attracted to graphics that send an appealing message. Whilst in-depth technical skills in digital design are not necessary, it is pivotal for entrepreneurs to understand the basic digital design tools. Here are selected free online design tools: Canva for drag-and-drop design, PicktoChart for creating infographics, presentations and flyers at a go, Animaker, a do-it-yourself animation video maker.
Financial Management
Smooth management of your company's money can be easily done with technology. It is simple and fast to validate any payment from your clients, send or transfer cash, and monitor your account transactions without having to use a physical bank. With the increase in the usage of internet banking channels,   modern entrepreneurs must gain financial management skill on how to set up low cost management solutions.
Web Design
Setting up a website is like having a shop on the web – it makes your business visible to a wider market. Besides this, a  website can be a social proof of your activities and is also a one-stop for customers surfing the internet to access your product or service.
The goodnews is, you don't need extensive coding or technical skill to build one. There are several  building platforms such as WordPress, Wix or SquareSpace that anyone can use to get a website running in few minutes. Although, many entrepreneurs may not see the need to consider having this knowledge (since they could just hire a random web developer), there are chances that most times, hired developers may not be able to satisfy your design needs. What do you do then? Your knowledge of web development comes to play in guiding the developer to create what you really want — and what you believe is the best for your customers. That said, here are 10 best free online courses on web design for entrepreneurs.
Customer Success
At the core, Customer Success is the business methodology of ensuring customers achieve their desired outcomes while using your product or service. Effective Customer Success strategy will result in increasing sales and constantly creating products that meet customer's specifications.
The success of your business is inherently intertwined with the success of your customer. There are customer success management tools for track customer enquiries, give automated replies and ensure the best customer experience. Here is a list of best customer success management tools in 2018 you can use to improve your customer service.
Branding
What comes to people's mind when they see your business promotional materials? How do they perceive your business even from the logo and name? How is your business different from competitors?
An effective brand strategy gives you a betteredge in increasingly competitive markets. Modern entrepreneurs must be skilled in branding to be able to communicate verbally and visually what their business is about and its unique offerings as such, meet company goals. Discover free online courses  on branding to build your business.
Digital Marketing
Attracting customers have shifted from the traditional media to various online marketing segmentations. The online presence of your brand is very essential in appealing to the growing numbers of internet users across the globe.
Social media, Email, Content Marketing are leading ways to push you products and services to the faces of billion of customers. As at first quarter of 2018, Facebook has 2.19 billion active users , this almost double the population of Africa  — this is just a social media platform out of so many. It clearly shows there exist enormous opportunities if an entrepreneur understands how to connect with paying customers using digital marketing skills. Here are list of top platforms for entrepreneurs to gain trending digital marketing skills.  
Networking
Successful entrepreneurs know that the lifeblood of their business lies in making the right connections. Creating business synergies or partnership starts by meeting and connecting with the right people who will be interested in your business. It is very easy to build and keep network via your social media platforms — Facebook, LinkedIn and Twitter.
LinkedIn is a professional platform where you can interact with business minded individuals – use if often, set up your profile, share insightful updates and connect with those in your business spectrum.