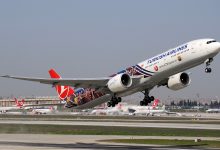 Take Off Istanbul Application for Young Entrepreneurs is Out (Fully funded)
The Islamic Conference Youth Forum for Dialogue and Cooperation (ICYF-DC), an international institution affiliated to the Organisation of Islamic Cooperation (OIC), welcomes applications for the "Take Off Istanbul Startup Investment Pitching Session".
The program is dedicated to young entrepreneurs of the OIC member States. The programme runs from Thursday 20, till Sunday, September 23, 2018
The OIC Start-up Project (OSP) aims at educating participants about social and business entrepreneurship, to train them on current trends of innovation management, corporate innovation as well as networking between participants from the OIC Member States.
During the event, young entrepreneurs across 56 countries will receive high-end training in critical tools of innovations and skills-based approach towards the field of entrepreneurship.
Following the training; Selected Startups will come together with the specially chosen investors in a two-day investment pitching sessions to establish effective partnerships.
Following the submission of all required documents all eligible Projects, which satisfies the application criteria, will be matched with outstanding mentors to assist them in the preparation process for investment, to establish successful start-up companies.
Selected Projects that successfully accomplish online mentorship and the evaluation of financial and Technical committees will be invited to the Take-off Istanbul Startup Investment Summit.
Eligibility
Participants should be between 18-35 years
Must be  citizens of OIC member  or observer states
Must be a Muslim minority from non-member states
Project Criteria Requirements
Project prototype availability
Project roadmap availability
Project Business plan availability
Project Demo video availability
Eligible Startup Categories
Energy and environment technologies
Health and natural sciences
Transportation, space technology, and defence
Education
Agriculture and food
Benefits Take Off Istanbul
Special cash prize
Winning startups will be eligible to attend a one-year incubation program in Istanbul where all the costs( office, living, rent etc.) will be  covered by the organising committee
Partnership with leading  companies in the same field of activity
Running costs for the international flight tickets and local hospitality will be provided by the organising committee
How to apply
The Take Off Istanbul forum is open for all interested youth and to apply for, please fill up the application form. Deadline for submission is Tuesday, August 14, 2018.
Featured image: commons.wikimedia