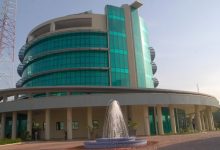 Nigerian Tech Hubs Can Now Apply for AfDB YEI Trust Fund ($4 million)
The African Development Bank (AfDB) with support from the Governments of Denmark and Norway has opened applications for its Youth Entrepreneurship and Innovation Multi-donor Trust Fund (YEI Trust Fund).
Worth over $4 million, the AfDB YEI trust fund is a special project from the regional bank tailored to support youth enterprise and tech development on the African continent.
The project was launched in November 2017 as part of ADB's "Jobs for Youth in Africa" Initiative. The AfDB YEI trust fund initiative aims to create millions of jobs and equip 50 million young Africans of working age with the skills required to join the ranks of the formal sector, by 2025.
Particularly, the goal of the funding initiative is to enhance the employment and entrepreneurship ecosystem for young Africans. To ensure this, YEI Trust Fund is providing tech hubs and incubator programs access to finance as well as study and reform programs that foster the development of innovative start-ups created and led by young African men and women.
To this end, YEI Trust Fund invites tech hubs, business incubators and accelerators, and others providing business development services to youth-led startups in Nigeria to apply for its Business Development Services (BSD).
The services provided by the BSD programme Under the YEI Trust Fund include:
Support for underfinanced youth owned startups in Nigeria
Business models that have potentials for job creation
Feasibility (financial/economic) studies
Market research and analysis
Investment/business plan development
Legal advisory services
Financial structuring
Product development, quality standards, and certification
Market and financial (credit) access
Eligibility
Tech hubs, accelerators, and incubators must be registered in Nigeria
Tech hubs, accelerators, and incubators establishment must be more than three years
Tech hubs, accelerators, and incubators must not be blacklisted by authorities, donors
Tech hubs must indicate a pipeline of potential youth-led startups/MSMEs
Tech hubs, accelerators, and incubators must complete the Enterprise Support organisation
Selection procedure
Also, applicants should note that the selection procedure for AfDB YEI trust fund shall be subject to the AfDB's rules and procedure for the use of consultants. The project is expected to kick off by September 2019 and runs for 12 months.
How to apply
For the AfDB YEI trust fundInterested tech hubs, accelerators, and incubators should tender their interest within 14 days after the Request of expression of interest is published. After this, all applications must be sent via email to [email protected]
There must be a mention of "Business Development Services (BDS) provision in Nigeria to youth-owned start-ups and MSMEs to strengthen their capacity and improve their access to financial services." within your application.
---
Featured image: afdb