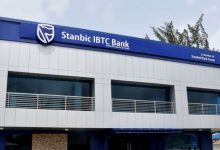 Stanbic IBTC Innovation Challenge for Early Startups ($12,500)
In partnership with Co-Creation Hub (CcHUB), Stanbic IBTC bank is calling on eligible applicants for its Innovation Challenge 2018.
The aim of the challenge is to leverage digital technology and expertise outside the traditional financial service providers so as to improve efficiencies and capture new innovative ideas that add value to the financial sector of the country.
Stanbic IBTC Innovation Challenge invites entries from technology startups across Nigeria, with the skills and expertise required to execute world-class solutions to identified areas within Stanbic IBTC
The area of the innovation challenge include:
How Stanbic can improve the process of customer card deliveries to be more seamless and cost-efficient. The bank aims to revamp the card issuance system, to ensure that every customer can claim their debit cards.
How Stanbic can create an efficient data analytics system that collects and collates relevant customer data and transforms them into insights used to improve service delivery. Stanbic IBTC Asset Management Limited houses vast amounts of data that can be utilised to serve its customers better.
How Stanbic can improve the customer trading experience through creating a simplified trading platform that is easy to understand. With changing consumer behavior, Stanbic IBTC Stockbrokers Limited needs to constantly adapt its online trading platform to users' preferences.
The ideas presented will be judged based on the concept of the solution and the quality of the prototype developed.
Benefits
The top three selected startups will receive cash prizes and pre-incubation support via the Co-Creation Hub (CcHub)
While the winning solution will receive a funding of $12,500 in cash, and a workspace in the Stanbic IBTC Blue Lab (valued at $2500)
Eligibility
Startups must be product development teams and technology startups across Nigeria
Startups should have the skills and expertise to execute on world-class solutions
Individuals and partnerships (of not more than 3 persons) from university students, software developers, academics and entrepreneurs in Nigeria
Submissions can be in form of working prototypes, applications, technologies, tools, services or other kinds of digital innovation
How to apply
As an early-stage startup with a technology-driven solution, you can apply through the website. Deadline for applications is Friday, September 14, 2018.
---
Featured image: nationaldailyng