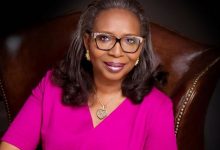 Ibukun Awosika: It's Okay to Fail, So Long You Learn From It
On August 3, 2018, First Bank organised the second edition of its Entrepreneurial Mindset event at University of Lagos (UniLag). The entrepreneurial event which sat no less than 300 attendees was an inspiring and electrifying moment as the current Chairman of First Bank Mrs Ibukun Awosika—who also happens to be a business titan in Africa — filled the hungry minds present with timeless realities of entrepreneurial journey.
Young people want an opportunity to express themselves, their skills, talent and passion. They desire an opportunity to add value to their lives. Ages of 15 – 35 represent a value part of Nigerian Population, and as we walk into the future it will largely be 75%. Now that can be good and it could be bad"
According to Mrs Ibukun Awosika, "it is going to be good if we all make sure that you are well equipped with the right knowledge and the right mindset to make the most of yourselves. But if we miss the opportunity, we create a nation of young energy people with no opportunity to express themselves. And this could lead to frustration."
Below are more inspiring excerpts from her worthwhile session.
Drive and Passion is not Enough
Nigerians are naturally abundantly entrepreneurial and gifted, but having an entrepreneurial drive and energy is not enough. Statistics shows that lots of businesses birthed do not last more than 3 years due to lack of knowledge, local content, understanding, and management. Sixty-five (65%) of the jobs in Germany are created by individuals who understand the concept of entrepreneurship.
The Way Forward
The way forward will be an investment in resources and manpower to shape the attitude and value of the Nigerian young mind. The entrepreneurship mindset is culture that helps us realise what we would do with the growing population of young people in Nigeria. How would you get job for these people? The only way we could create jobs is to create businesses. When you create businesses you employ yourself and jobs are made available for others.
Money isn't the Core Need
Contrary to the popular opinion that money is the main necessity for business success, Mrs Ibukun Awosika begs to differ. According to her, money is not the basic necessity for business growth. Shockingly, money is not amongst the 5 basic things that make or mar businesses.
As a young Nigerian I started my business of manufacturing at the age of 25 after obtaining a degree in chemistry at the University of Ife. Unlike today when you have lots of investors, I didn't have sufficient fund since I am from a middle-class home. But with the aid of an entrepreneurial mindset and the right values taught by my parents I've been able to build a successful business that has lasted for 3 decades"
Choose Your Problem
Today, there is so much investment opportunities available for you to explore, and there are many problems around screaming for you to solve them. But the truth is, not all problems you see are there for you to solve. You must be able to identify the peculiar problem that appeals to your interest and passion.
The Race is only for the Fearless
Basically, the challenges in Nigeria are glaring opportunities for you to explore and deploy your skills to provide solutions. These solutions give birth to enterprises which in turn provide job opportunities, money and increase the economy of the nation.
However, you have to be courageous enough to jump over the cliff to get what you need to survive in life and avoid the fears of breaking your legs because if you never make the jump you may never know. This is the best time to take calculated risks in your life. Lay your hands on something, don't be afraid to fail on it.
Fear is just an assumption, it stops you from taking a leap forward. Better you fail on it now that you are young and learn faster to become better at it when you grow old. So fail fast while you are young but learn faster before you get old. Never give up!
It's all about the SWOT
The mind of an entrepreneur encourages and pushes things forward even when everything is failing around you. But in all, wisdom must play its principal role as you evaluate and make critical analysis of your business ideas using the SWOT (Strengths, Weaknesses, Opportunities and Threats) analysis. The problem sometimes, is that a lot of people are afraid of the threats and weaknesses of their businesses that they only focus on the opportunities and strengths of the ideas.
To push your business forward you must pay due attention to the weaknesses as well and be very thorough in identifying and handling the threats so that you can mitigate them.
For instance, a product working well in a particular location doesn't guarantee its success in another location. You must consider the conditions surrounding the demand and supply of that product at different locations. These should be clearly reflected in your comprehensive business model as well as your target market, mode of operation, etc.
No Such Thing as "My Idea"
Be open minded to listen to other people's critic of your ideas. A lot of young people hoard their ideas out of fear of losing it. The truth is, ideas are universal and never peculiar to anyone. Many people can have the same idea but it takes the one who is able to better execute it to make it a reality. Empower yourself therefore with the ability to execute the idea.
Seek for partnerships because working together makes you better and faster as a tree can never make a forest. An example of such partnership is Jobberman.com each of them with peculiar personalities are able to build such a great platform because they chose to work together synergising their strengths. So always see beyond yourself as you build your enterprise look for those who are better than you and partner with them.
It's Not About You
Your journey as an entrepreneur is not a personal but a national one. You will get economic benefits as you do your work well. And that will certainly translate to national development. Don't allow the money be your driving force. Seek to increase value and the money will follow. The entrepreneur is a 24/7 riser, never has the time to play away.
I know the situation in Nigeria could be quite hard and it may seem impossible most times, but the entrepreneur is a fighter. Never think you cannot make it in Nigeria. The tough environment in Nigeria is strong enough to push you beyond the limits, bring out the creativity in you, and make you to be solution oriented"
Finally, strive to build a lasting legacy of honour, value and respect. Make up your mind to build your foundation on lasting values and virtues. It may cost you some deals and opportunities but slow and steady building of your enterprise will earn you a last longing enterprise. Begin with the end in mind and keep on track by a steady delivery of value and respect.