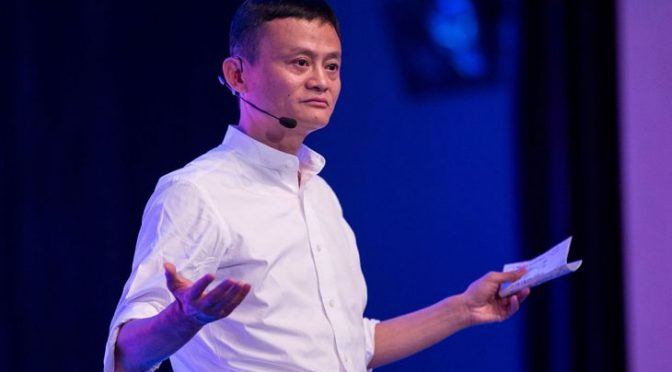 Jack Ma is Earmarking $10 million Grant to Support African Entrepreneurs
The Alibaba Group Founder and Executive Chairman, Jack Ma, has launched Netpreneur Prize', a new initiative to support African entrepreneurs with $10 million through the Jack Ma Foundation.
Netpreneur Prize is a program created to fund African entrepreneurs developing solutions to address Africa's most important challenges and further its digital economy through local entrepreneurship.
The prize was announced at the "Netpreneurs: The Rise of Africa's Digital Lions" Conference which was jointly organised by the Jack Ma Foundation, Alibaba Business School, and United Nations Conference on Trade and Development (UNCTAD), and had over 800 participants which cut across entrepreneurs, students, stakeholders, academics, investors and policy makers. All of whom came together to explore the barriers facing a new digital Africa and address challenges and opportunities facing the continent's entrepreneurs.
Netpreneur Prize will be focusing on small business growth, grassroots innovation and women founders. The aim is to award $10 million to 100 African entrepreneurs over the course of 10 years.
Beginning from 2019, the Jack Ma Foundation will host an annual business pitch competition of which 10 finalists, selected from countries across Africa will showcase their talents and compete for $1 million monetary prize. All finalists will not only receive the grant funding from the Jack Ma Foundation, but also access and leverage the expertise and resources of the Netpreneur community of African business leaders.
As a fellow entrepreneur, I understand the importance of getting support during the early days. This prize demonstrates our support of the next generation of young entrepreneurs across Africa who are paving the way for a better future and imparting positive change in their communities. I am inspired and encouraged by these entrepreneurs who, together, will help build a sustainable, inclusive economy for Africa and for the world," said Jack Ma.
It is imperative to state that prior to the Netpreneur Prize initiative, Jack Ma had made its first move to support African entrepreneurs through the eFounders fellowship it launched in partnership with UNCTAD in 2017. The eFounders Fellowship program aims to train 1,000 entrepreneurs from emerging markets — 200 of whom will come from Africa — with the purpose of building a community of young entrepreneurs committed to creating digital platforms to build more inclusive economies. So far more than 50 African entrepreneurs have benefited from the program, which promises even more support for the continent's growing entrepreneurial community.
---
What do you think of Jack Ma's new Netpreneur Prize program? I'd like to know your opinions in the comment section.