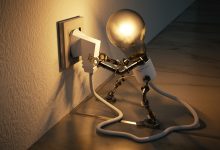 Africa Innovates SDGs Awards 2018 ($5000 Grant)
Open to innovators from  African countries, Africa Innovates for the SDGs is seeking innovative solutions that will make a substantial contribution towards improving livelihoods.
This innovation seeks to bring accelerating developments across various economic sectors, whether it is health care, education, climate change, or any of the SDG focus areas.
Africa Innovates SDGs program is a new award for African social innovators with exceptional ideas and initiatives linked to any of the 17 United Nations Sustainable Development Goals (SDGs).
The Co-Chair of the Group of Eminent Advocate for the SDGs and President of Ghana, Nana Addo, launched the award for a new generation of early-stage social innovators in Africa who are solving pressing problems in the SDG focus areas. The award will put a spotlight on the winning SDG innovators and raise awareness around their work thus a global recognition.
Eligibility
Applicants must be a citizen of any African country or a resident in any African country for a minimum of 3 consecutive years
Applicants must be at least 18 years
Criteria
The solutions to be submitted to Africa Innovates SDGs awards must:
Be unique, new and innovative
Clearly contribute to one or more of the United Nations Sustainable Developments Goals
Have already been tested or have proven an impact
Have the potential to create a strong and meaningful impact on society especially for a large number of people
Benefits
Selected innovators will receive funding to develop and scale their innovations to become financially sustainable and reach as many beneficiaries as possible
Successful applicants will receive regional exposure and a cash award
How to apply
Do you have an innovative solution that contributes towards the Sustainable Development Goals in Africa? Apply for the Africa Innovates for the SDGs 2018 through this online form. Deadline for application is Friday, September 7, 2018.