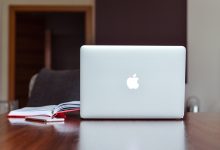 Leaph Launches its Ed-Tech Platform to Improve Academic Performance in Zimbabwe
Zimbabwean startup Leaph has launched its ed-tech platform which uses data science and machine learning to improve academic performance.
Leaph utilises quiz, test or examination scores and teacher comments to provide useful analytics to teachers about their students, such as student performance forecasting, student evaluation and subject assessment.
With the help of this data, a teacher can efficiently and effectively carry out their duties effectively, and also ensure students' academic performance.
According to Leaph's chief executive officer (CEO) Nick Nyaumwe, the academic management platform was built as a result of the team wanting to make education less stressful for students and teachers.
"We wanted to create a tool that makes the learning process all the more exhilarating while providing value to every user within this ecosystem, and we did exactly that," Nyaumwe said.
School management systems are not new, but Leaph feels it offers something different to the competition. The problem it noticed with these systems is that they collect and store a lot of information about the students, teachers and the school, however, this data rests idle within the system.
"We innovated, as individuals with an undying love for technology, and implemented data mining algorithms into our custom academic management system, with rather promising results. The machine learning algorithms enable the system to grow beyond its current capabilities without any human intervention. Leaph enables teachers to deliver content to their students much more efficiently."
Launched with funding from friends and family, Leaph has already been granted administrative access to a few customers, who gave positive feedback and they are confident the rest of the population will love it just as much.
---
Smepeaks is hosting Africa's first platform to share and learn from founders' failure stories. Reserve a seat immediately!