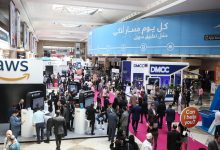 Apply to Get Sponsored for GITEX 2018 Tech Week (Dubai)
The National Information Technology Development Agency (NITDA) in partnership with the office for ICT Innovation & Entrepreneurship (OIIE) is calling on tech-based startups in Nigeria to apply for the Gulf Information Technology Exhibition (GITEX 2018) holding in Dubai.
GITEX 2018 Startup movement is arguably the world's largest technology event in the Middle East, Africa & South Asia, and is set to take place in Dubai from October 14th to 18th, 2018.
Now in its 38th year, the event is a one-week programme of showcasing the global technology and innovations that are converging sectors and industries in a calendar year.
The exhibition is set in bringing about a collaboration of the world's most exciting startups, corporates, governments, investors, and innovators to enable the success of entrepreneurs.
It also aims at accelerating the start-up movement towards a sustainable knowledge-based economy by helping them uncover new perspectives, explore game-changing ideas with insightful conferences and master the smart adoptions that will assist them to advance past their competition.
At the event, over 400 startups will be given the opportunity to showcase their businesses to the industry's leading tech companies from across the world, pitch to win prizes to grow their business, network and build relationships with investors from over 130 countries to that would help them scale.
Startups would also get to learn from industry leaders, network to sign new business deals or public sector partnerships.
So are you a Nigerian tech-driven startup with working solutions? Apply through this online form. Deadline for applications is Sunday, September 2, 2018.
---
Featured image: gitex
Smepeaks is hosting Africa's first platform to share and learn from founders' failure stories. Reserve a seat immediately!