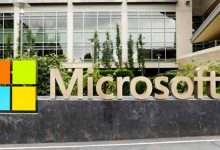 Win X-box, Notebook, Drone and More at Microsoft AI Idea Contest
The Microsoft AI Idea Challenge is a competition for developers, students, professionals and data scientists seeking an innovative breakthrough with artificial intelligence (AI) solutions.
 The competition recognises the developers who are paving the path for the future of AI development and helping to accelerate Microsoft AI adoption and innovation.
 Developers, students, and data scientists will leverage this platform as an opportunity to freely share AI models and applications, so they are reusable and easily accessible.
Benefits
The Microsoft AI Idea Challenge comes with the following;
 

First prize: Microsoft 13.5″ Surface Book 2 Multi-Touch 2-in-1 Notebook.

Second prize: DJI Drone- DJI Mavic Pro Bundle (Drone, Bag, Extra Props).

Third prize: An Xbox One

Plus an opportunity to present a possible video on AI Lab with Microsoft to showcase the solution.  
Eligibility
To be eligible for Microsoft AI Idea Challenge, you must meet the following content/technical requirements:
For video entry, please note the video- maximum three minutes long- must be solely the work of the person/team, including but not limited to, the actual filming, editing, graphic design, etc. of the video.

You must have obtained any and all consents, approvals, or licenses required for you to submit your entry

Your entry must not contain any content that is obscene or offensive, violent, defamatory, disparaging or illegal, or that promotes alcohol, illegal drugs, tobacco or a particular political agenda, or that communicates messages that may reflect negatively on the goodwill of Microsoft.

your entry requires the submission of user-generated content such as software, photos, videos, music, artwork, essays, etc., entrants warrant that their entry is their original work, has not been copied from others without permission or apparent rights, and does not violate the privacy, intellectual property rights, or other rights of any other person or entity.

Your entry must be your own original work
How to apply
 Do you have AI solutions to challenges? Go ahead to apply through the website. Deadline for submission of applications is Friday, October 12, 2018.
 NB: For examples and ideas on AI challenges and solutions, please visit www.ailab.microsoft.com.
---
Featured image: mid-day
Smepeaks is hosting Africa's first platform to share and learn from founders' failure stories. Reserve a seat immediately!