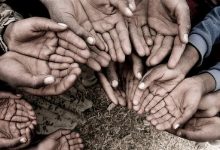 Got a Poverty-Driven Intervention? Apply for D-Prize Challenge 2018 ($20,000)
The world has already invented ways to end poverty, yet the best interventions are not properly distributed at mass-scale.
D-Prize Challenge in its second edition is giving an opportunity for aspiring entrepreneurs around the world who have a poverty-driven intervention to apply for $20,000 grant in any region where poverty is extreme.
D-Prize Challenge Categories
Can you design a business or NGO that solves one of the Distribution Challenges below?
Education
Governance and infrastructure
Global health
Agriculture
Energy
Girls education
Custom
Eligibility
D-Prize is for aspiring entrepreneurs from anywhere in the world, of any age, and any background
D-prize will consider funding existing organizations only if: you are piloting a new distribution-focused initiative, and you need high-risk capital
Open to every business model (for-profit and nonprofit)
Benefits
All winners will be awarded up to $20,000
Up to 25 of the most promising proposal will be selected for D-Prize funding awards
irrespective of which challenge was selected
Requirements
The proposal must be written in English
The proposal must be submitted following the instruction on this packet
Any extra material out of the proposal will not be considered
Only one  proposal per person or partnership will be considered
How to apply
If you are ready to launch a social venture that will impact a sizable number of lives apply now through the website and get prepared for the following deadlines:
The Global Competition launches on September 4th, 2018
Early Submission Deadline: October 14th, 2018 at midnight PT (Pacific time)
Regular Submission Deadline: November 4th, 2018 at midnight PT (Pacific time)
Extension Deadline (limited to 400 people who register): November 25th, 2018 at midnight PT (Pacific time)

---

Featured Image Credit: Africa Leadership