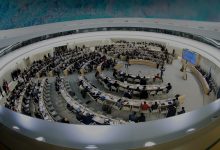 Innovator? Apply for Africa's Top 30 Tech Startup 2018 by Accenture
Africa's Top 30 Tech Startups is an initiative by Accenture 2018 to identify the top tech startups in Africa.
Accenture is looking for startups founded by Africans, that is solving problems in business, government, and civil society. This global professional services company believes in championing startups, accelerating digital transformation, driving innovation and helping to unlock Africa's abundance for all! You could be one of Africa's Top 30 Tech Startups.
Criteria 
Be an African start-up, founded by an African
Demonstrate innovation
Be a registered business
Be less than nine years old
Accenture wants startups:
That are closing significant market gaps
Whose core businesses demonstrate innovation
That demonstrate exponential growth
Whose products or services are unconstrained by geography
The tech product must be market validated and at least have customers
The tech product must be piloted
Startups can be pre or post profit
Benefits
Gain media exposure as one of Africa's Top 30 Tech Start-ups.
Participate in an Accenture led corporate market access week in Johannesburg, where you will be exposed to pitching techniques, client co-creation sessions and speed dates.
Be invited to Accenture led client workshops to co-create and pitch with Accenture's project teams.
Have the opportunity to house your tech innovation in the Accenture Liquid Studio in Johannesburg, where we host multiple corporate workshops per week.
Network with corporates and key stakeholders in the entrepreneurial ecosystem at the exclusive awards dinner in Johannesburg in  February 2019.
How to Apply
You can go ahead to the website to apply for your tech startup. Deadline for application is Sunday, October 7, 2018.