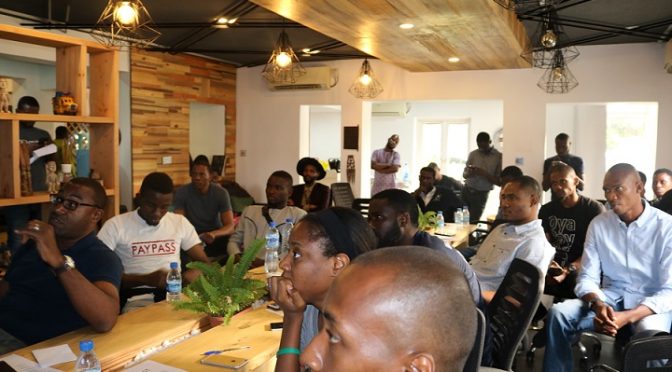 Meet The Facilitators for Accounteer SME Meetup Holding This Saturday
On Saturday, October 13, Accounteer, a leading accounting platform for Nigerian SMEs will be holding its SME owners meetup. According to Accounteer:
The event is tailored for only few serious business owners that are looking at other available sources to raise funds for their business or those that generally want to learn more about business financing and best practices.
You can read up about the event on Smepeaks. Speaking of what to anticipate, Accounteer has released some of the great minds who would be facilitating the discussions relating to financing and funding during the event. Glance through them and prepare your minds.
Osarumen Osamuyi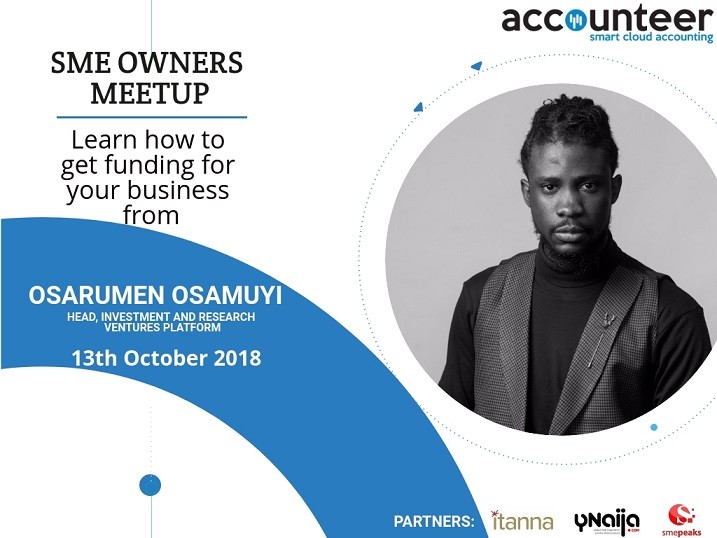 Currently leads investment and research efforts at early-stage tech VC firm via ventures platform. Before then, he was Head, Ecosystems, and Research for ventures platform ( a Pan – African early stage fund focused on supporting post MVP teams to grow their startups).
Osarumen also currently mentors for Google Africa in their Launchpad Acceleration program — a global acceleration program that helps startups build and scale great products by matching them with the best of Google – its people, network, and advanced technologies.
Olufemi Adewusi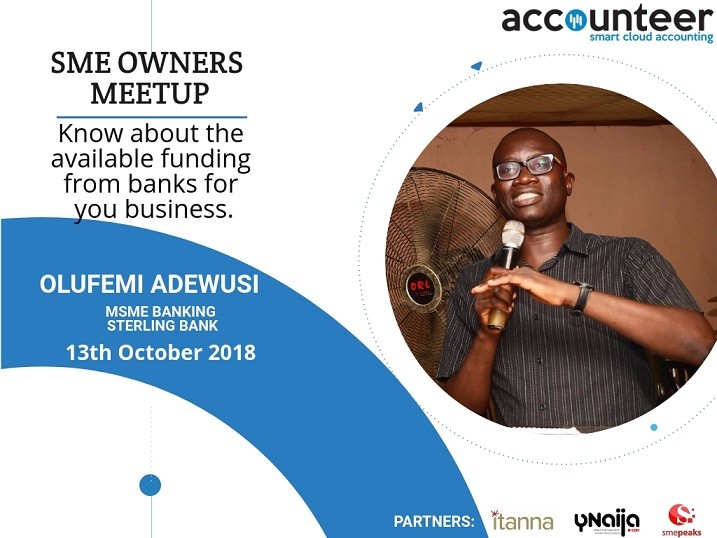 Currently works with the MSME unit of the Sterling Bank Headquarters in Marina Lagos, where he handles the bank's products and initiatives for MSMEs. Before now, he was the Product Manager Cards & Payments at Sterling Bank Plc, Nigeria, overseeing the bank's payment and card initiatives from the retail perspective. He had also led the Product Research and Development of the bank unit in research for new products, product enhancements, and product redesign.
Event details
If you are yet to register for the programme, there's still chance to do so. You can proceed to read more on what to expect at the Accounteer SME Meetup.