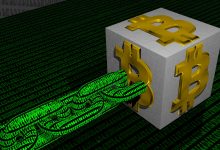 Ingressive LLC Announces Blockchain Tour 2019
Ingressive LLC has announced the Blockchain Tour 2019 which would hold from Tuesday, January 8th to Friday, the 11th.
A team of blockchain expert will be visiting Nigeria for an insightful tour of the finance and blockchain industry. Holding in Lagos—Africa's largest tech hub city—the 4-day tour will be taking the Blockchain team to different companies in the city.
Ingressive—a market-entry firm—is no newcomer when it comes to taking global partners and clients on tours of the local tech scene in Lagos and Africa. In October 2018, they organised a week-long Tour of Tech Africa where they took investors to meet with several hand-picked startups in Nigeria and Ghana. It was their third year of doing that tour.
This time around the Blockchain experts would be on tour to financial technology companies like Paga, some banks & other financial institutions, and technology companies like Andela, to see how Blockchain can be incorporated into the ecosystem. Both from a regulatory and technical know-how point of view.
The week kicks off on Tuesday with an ecosystem hangout—their monthly event that addresses a recurring problem faced by players (e.g entrepreneurs) in the tech ecosystem. Here is a recap of their November Ecosystem hangout where they addressed financial and regulatory issues that hinder the growth of startups.
In preparation for the tour, the Tuesday strictly-by-invitation ecosystem hangout will focus on The Economics of Blockchain—Crypto, Fintech, and the Entrepreneur. It will be held at Venia Hub, Lekki starting from 6:00 pm.
Interested participants are advised to reach out to [email protected] to request for an invite. You are advised to pitch yourself in a way that shows you are doing something in the fintech or blockchain space or an active enthusiast.