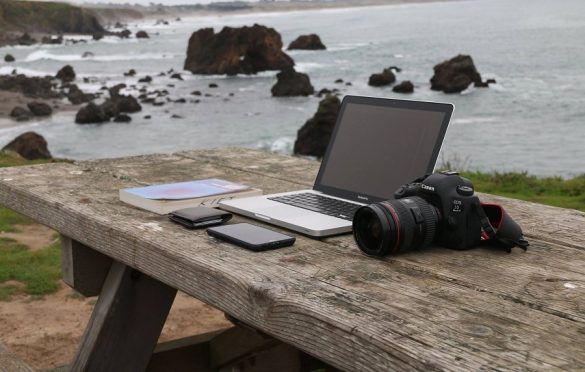 15 Tech Tools to Improve Your Productivity as a Small Business Owner
Running a small business can be rewarding, but it's often exhausting when you don't have a clue on the right tech tools to enhance your work. Luckily, there are a countless number of tools to streamline operations and boost productivity.
One key in building the right "stack" is by finding tools that complement your workflow. While some tech tools may be the "best" for some small businesses, they may not all be right for others. Every business has its own peculiarity, but tech tools are resources that have over the years, added value to business across the globe.
Arguably, any of these could increase your productivity or success, let's check them out.
Evernote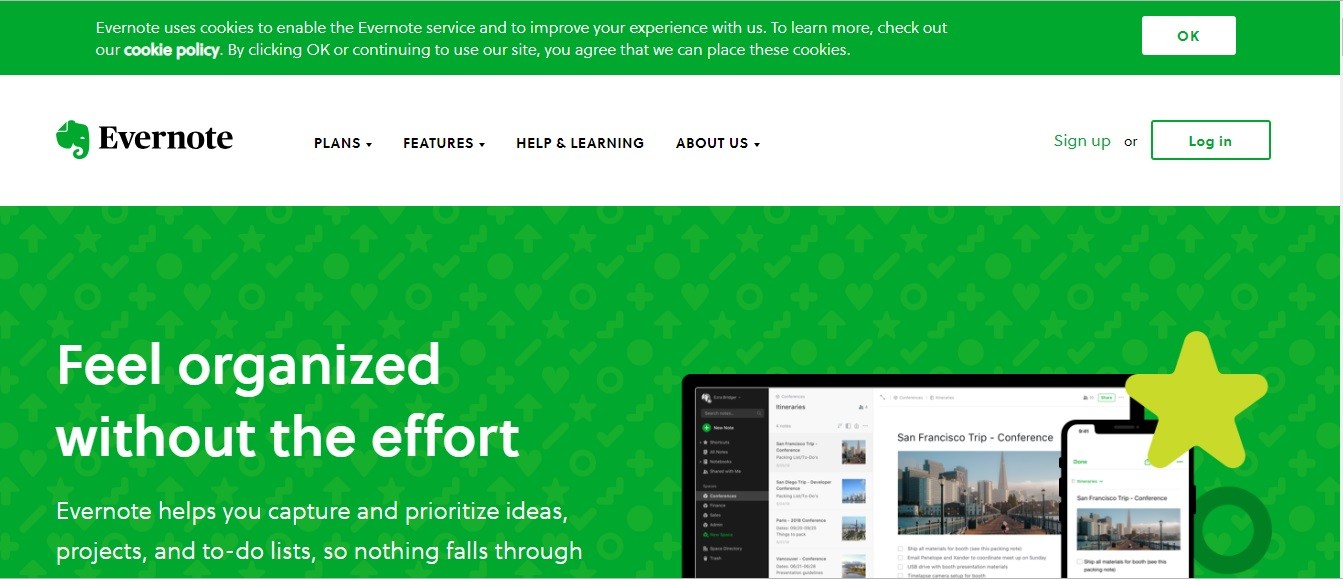 Evernote is very effective for note-taking and is recommended for blogging, research, brainstorming, and business presentations. The software has the ability to help save time by providing a single platform that organises notes and ideas.
The software allows you to save all of your bright and creative ideas in one easily accessible place, regardless of file format. In addition, you can add web pages, videos, and sound recordings. Other features include the ability to categorise your notes and ideas to be shared with specific clients and team members, checklists and provide other ways to display your information, attachments added to a note either through a direct upload or by using Google Drive, sync devices using Evernote's free tier for a device-agnostic repository that allows user to organise notes on the go.
The free version is adequate for note taking, as users have up to 60 MB of space, however, the Plus Plan is recommended as it has 1 GB of monthly upload space which cost $34.99 annually. Also, Evernote Premium allows 10 GB of monthly uploads for $69.99 annually.
Quickbooks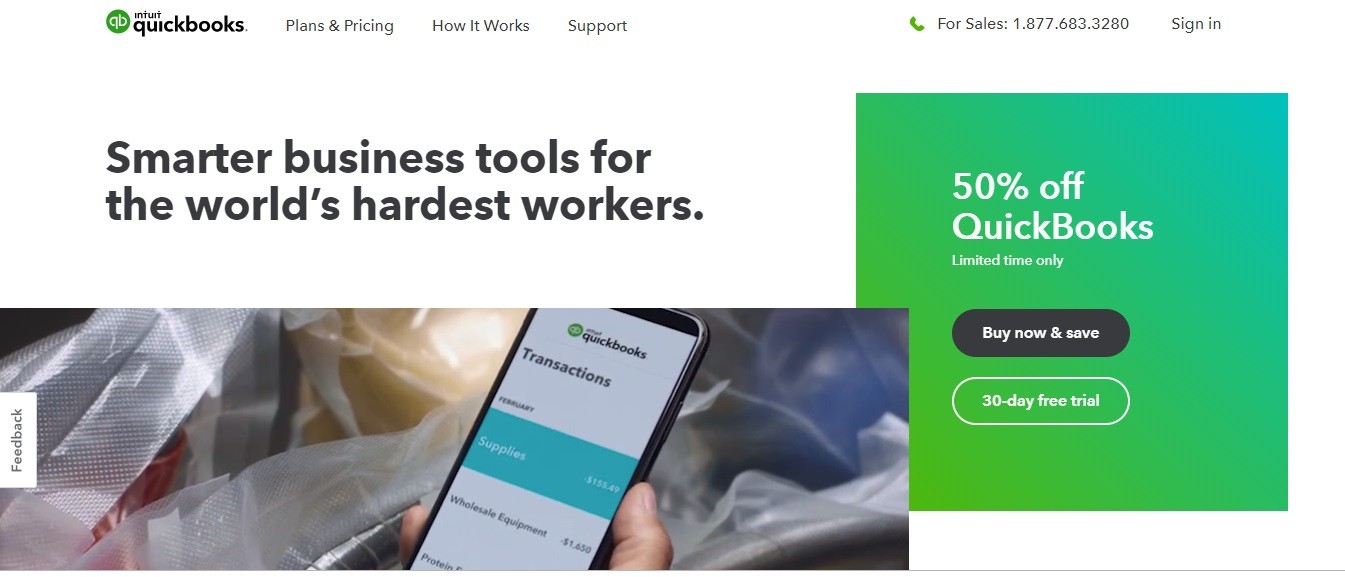 QuickBooks makes it intuitive to manage all of your finances in one place. QuickBooks Online's records and reports are thorough, clear and detailed.  Information can be captured in highly customisable report templates.
The software allows records to be created for customers, vendors, employees' products, and services etc. QuickBooks' built-in functionality can be greatly extended as it supports the integrations of hundreds of third-party applications.
Subscription to Quickbook starts at $5.00 monthly per user after a free 30-day trial and the software can be deployed using various options such as Cloud, SaaS, and Web. Interestingly, web-based community and phone support are also offered.
Goodhire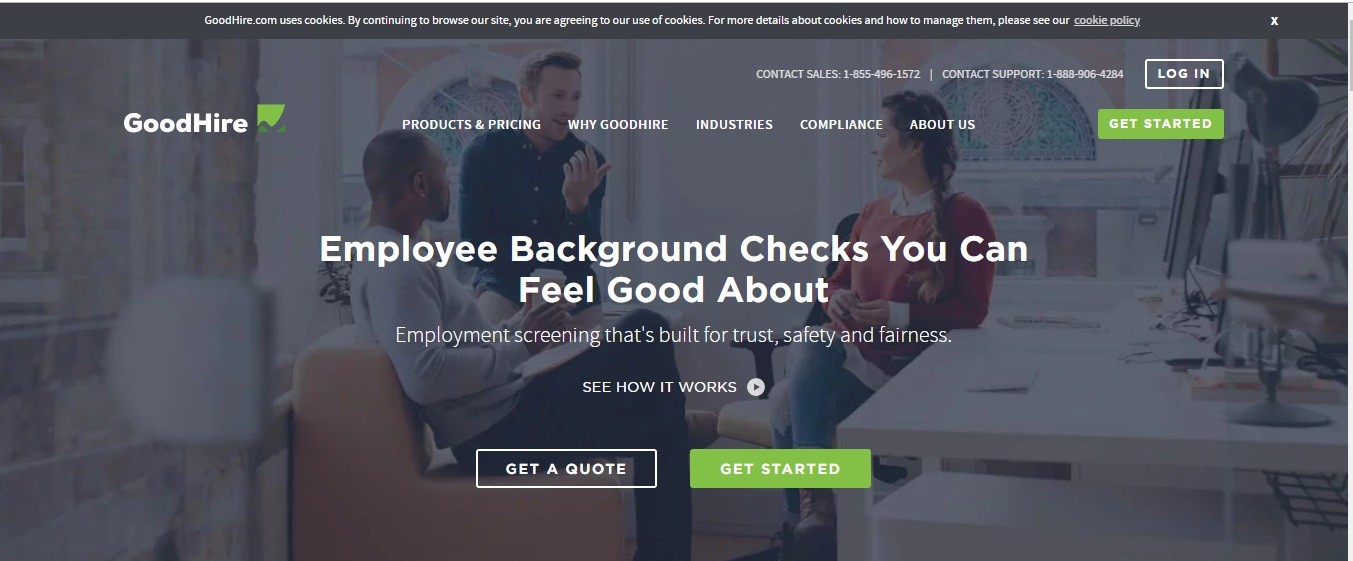 Getting the right team go a long way to scale your workforce. However, this is not done by magic nor luck. A recruitment process is really tasking and require lots of screening and sorting out. Not to mention that making the wrong hiring decision could leave your business open to all sorts of risks. For this singular reason, careful screening of potential employees should be done without compromising accuracy.
GoodHire is an employment screening platform, which simplifies background checks for a wide range of businesses. The platform verifies any potential candidate's credentials, references, skills, and more. Employee verification can be customised with add-ons like credit checks, healthcare sanctions, drug screening and international checks.
However, you pay based on your desired response time. They have the following packages; Basic, which goes for $29.99 per background check, SSN Trace + Associated Counties, National Criminal Database Search and Sex Offender List Search.  Standard which cost $54.99 per background check, All Basic Features +, Domestic Terrorist Watch List Search, and 7 Year County Criminal Court Search. And finally, the Premium package cost $79.99 per background check, All Standard Features +, Education Verification and Employer Verification.
Trello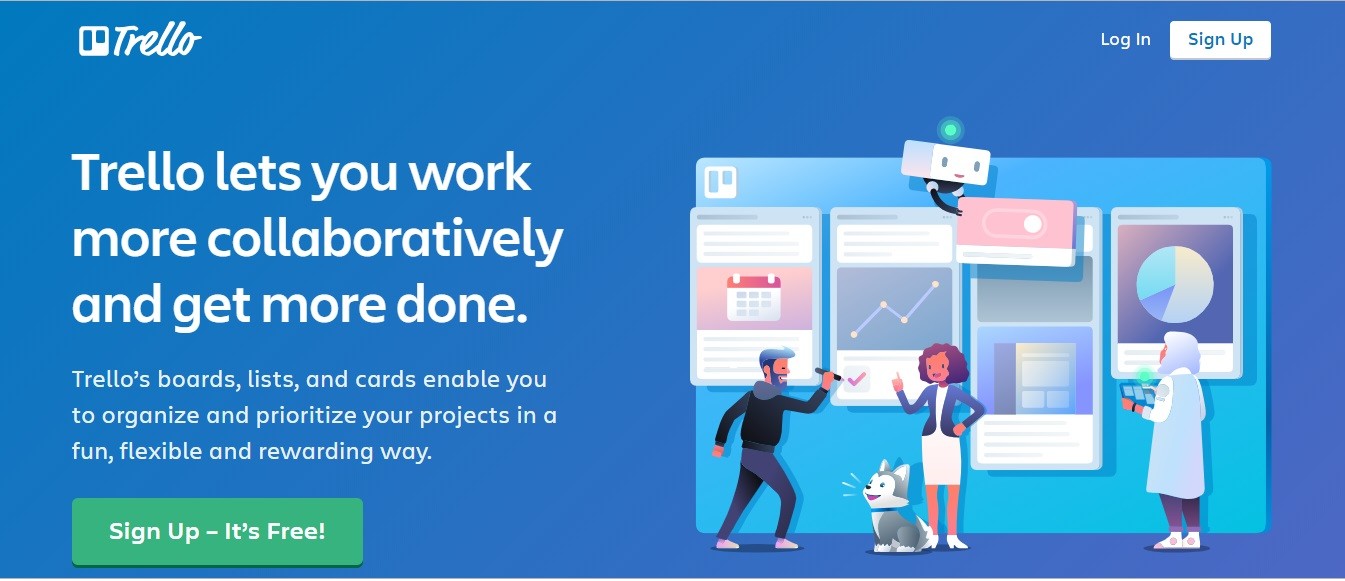 Trello is a user-friendly project management tool that is pretty visual, easy to follow along, simplifies tasks and more. It takes away the burden of having to deal with several tasks at the same time without losing track.
Even if your business doesn't utilise a project management tool, Trello is free to use so you can sign up and start managing your own tasks.
Buffer
Buffer is another tool you might be familiar with, especially for those who do business online. This social media management tool allows users to manage multiple social media accounts, schedule posts and get insights into how posts are doing. The platform, in addition, enables users to schedule posts for the week and make sure the engagements continues while they concentrate on other tasks. This will definitely free up your time!
There is a free version of Buffer which allows up to three social accounts, one user, and 10 scheduled post per social account. But then, it has its limitations, so it is certainly worth upgrading and paying for more features ranging from $15 to $199 monthly.
Another plus is its blog content is an excellent resource and can help you learn a lot about your social media strategy.
Owler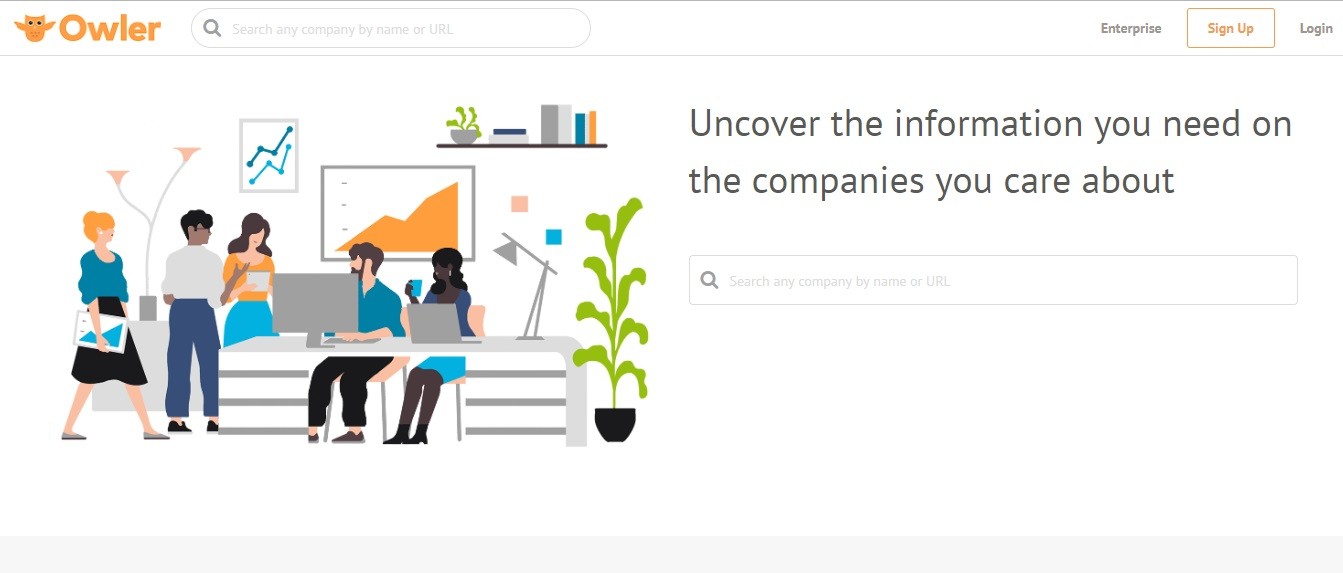 Owler crowdsources business insights offers news alerts, company profiles and polls. Users can follow, track and research companies in real time.
This is huge for prospecting and getting insights on companies. One amazing thing about this platform and makes it even better is, it's completely free.
Instead of Googling or researching the internet about a particular company, users can get insights directly in Owler or directly from their emails. However, this isn't a tool for every business, but then, it is effective for business development and sales teams.
Hootsuite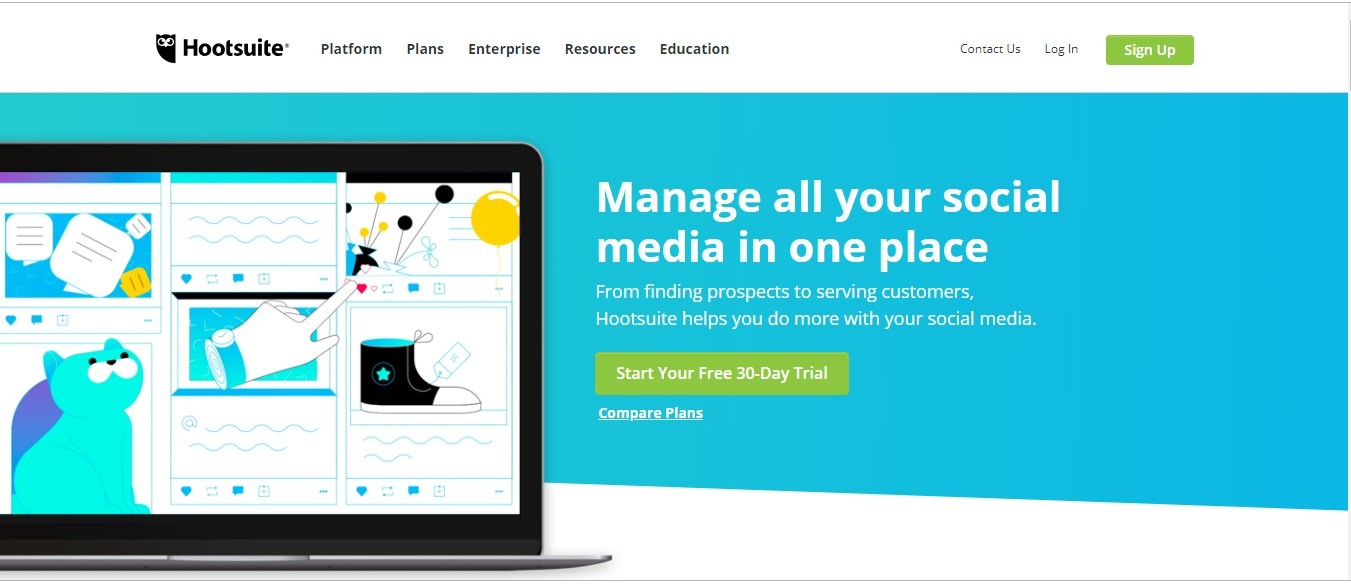 Apparently, developing a strong social media presence can lead to more conversions for your business. This is another social media manager.  Hootsuite like Buffer allows small businesses to manage their social media presence across multiple platforms.
Users can schedule posts, track metrics and build a social media strategy with Hootsuite. The company offers multiple plans for small businesses, ranging from $29 to $499 per month depending on your budget.
Sniply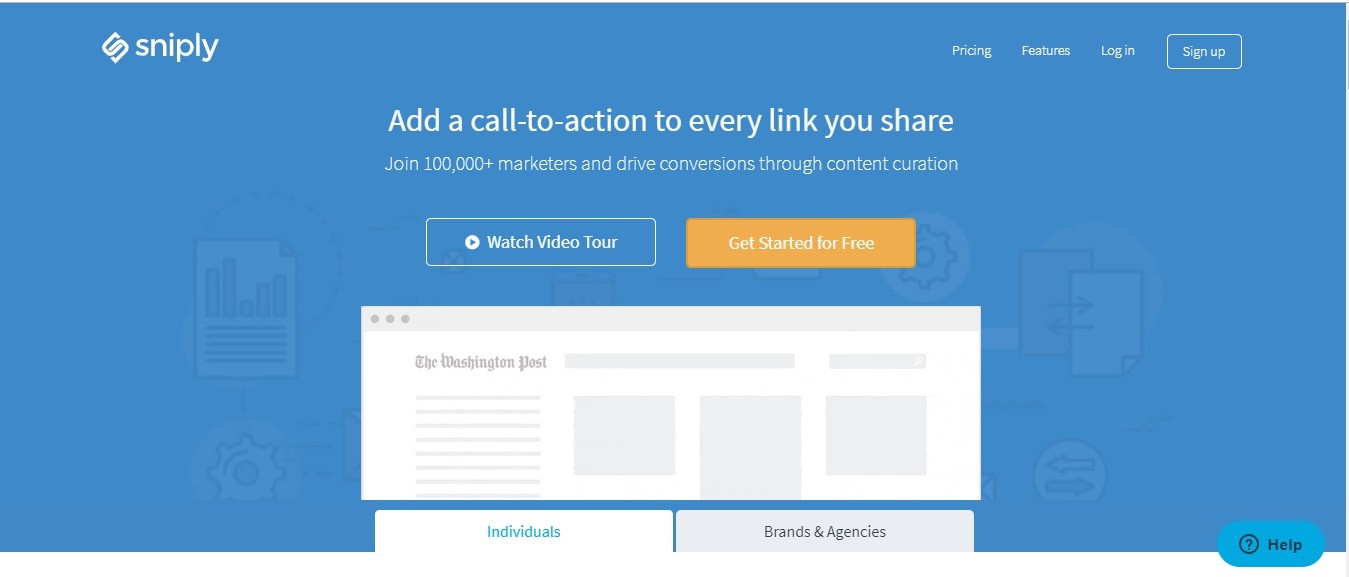 Sniply is another tool for social media and marketing. It's super easy to use and is quite effective. Whenever a user shares third-party content on social accounts, in emails, etc., they can include a call to action on that link that drives visitors back to their websites.
Obviously, this is huge for businesses and could drive more website traffic and potential new leads to the business.
Sniply has a free 14 day trial period, thereafter, users can subscribe to either of its packages ranging from $29 to $299 monthly depending on your budget.
Expensify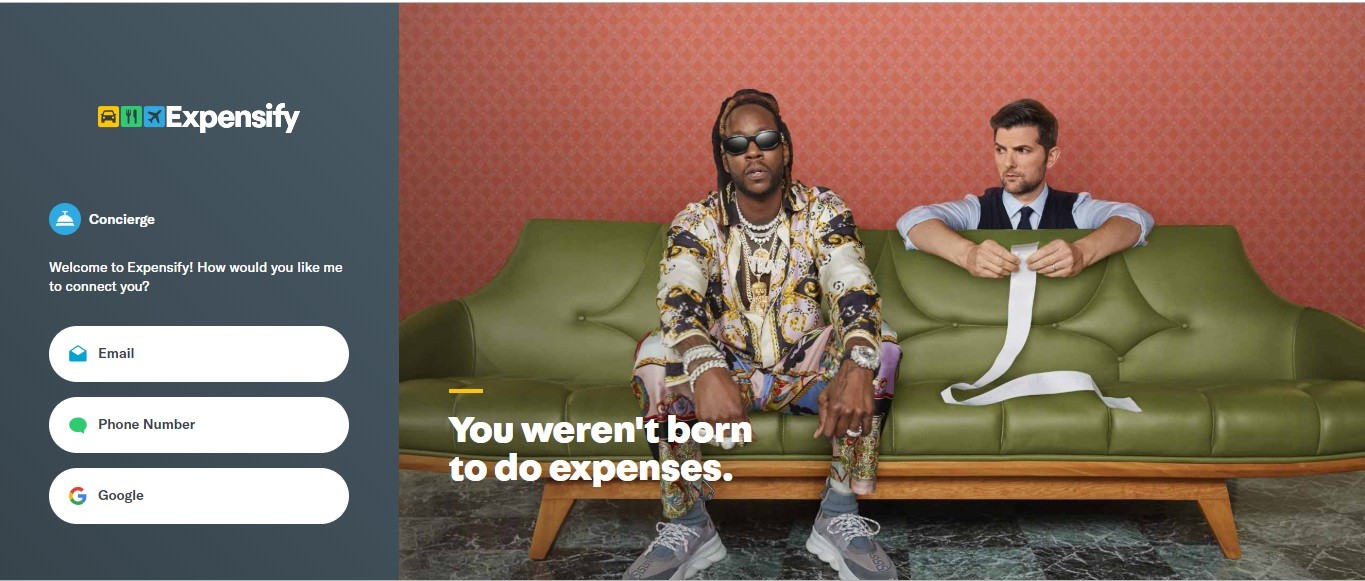 I think all business can and should be utilising Expensify. The platform keeps track of business expenses, receipts, reimbursements and business purchases manually. Expensify makes all that administrative duties manageable for employees, managers and financial leaders.
Users can make purchases, book plane tickets and more, and can upload images of receipts and submit purchases for approval right from their devices – much easier to keep track of statements and receipts on the go. The good news is, it is completely free!
Slack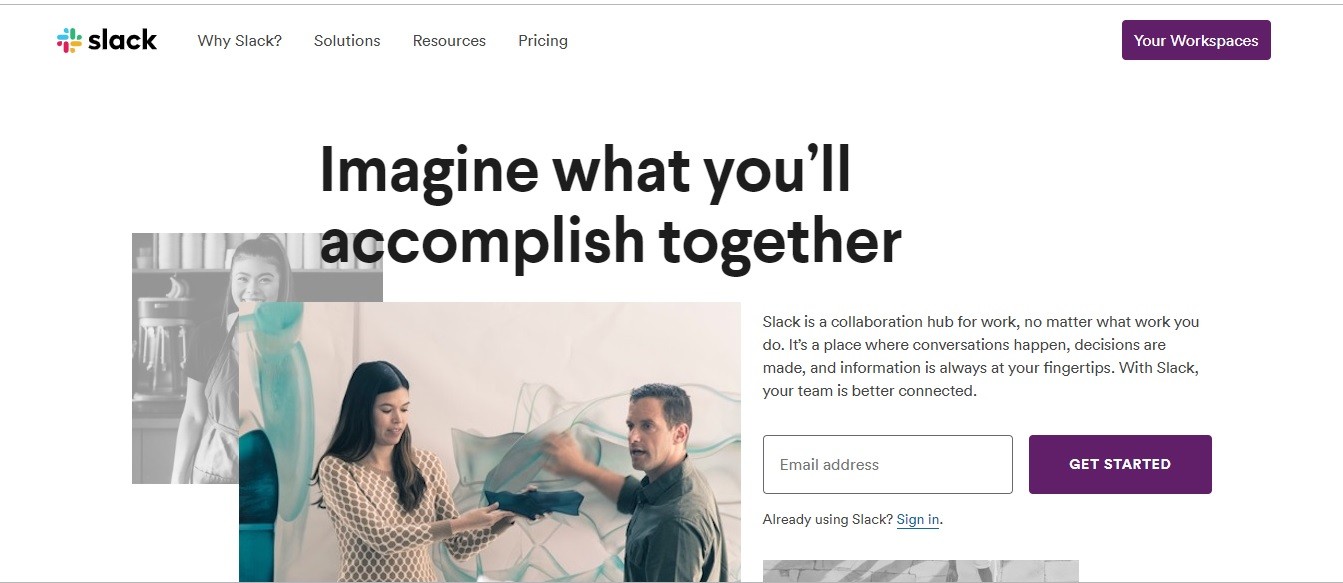 Leaving your desk when you want to pass a file across or inform a colleague of developments can be tasking, hence the need for Slack . The platform is a real-time messaging app that brings all team members' communication together. Slack also integrates multiple productivity apps and services ranging from Google Calendar, Google Drive, Dropbox, Trello, Evernote, Twitter, Skype, Email, SalesForce, to Zendesk, thereby streamline users' workflow.
In addition, the platform supports video conferencing, file sharing in both one-on-one and group conversations, and all discussions, decisions, and documents are archived and searchable. The free plan has searchable message archives, including up to 10,000 of the team's most recent messages with 10 app or service integrations and 5GB of file storage.
There are various packages on the platform–Slack's standard plan costs $8.00 per user, monthly and includes unlimited messages and integrations, with 10GB of file storage per user. Slack Plus costs $15 per user monthly and includes an extra 20GB of storage per person, along with 24/7 support and 4-hour response time.
Canva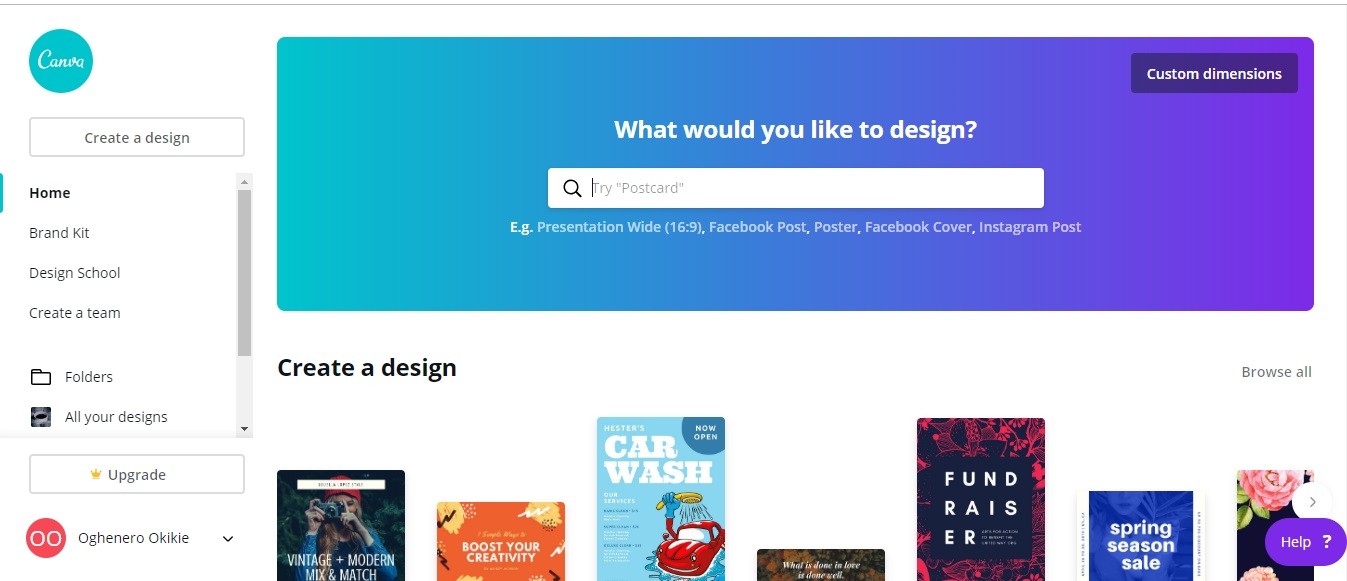 A graphic designer may not be readily available when you need one, hence the need for Canva. This is an online design platform where users can create customised logos, newsletters and other content for their businesses.
The template-based program offers small business owners with little design experience, an avenue to easily create new content. Users can drag and drop elements and upload their own images. Canva provides varying plans based on users' needs, ranging from $12.95 billed per month, to $9.95 monthly, billed yearly. However, you can start with this service for free.
Google Analytics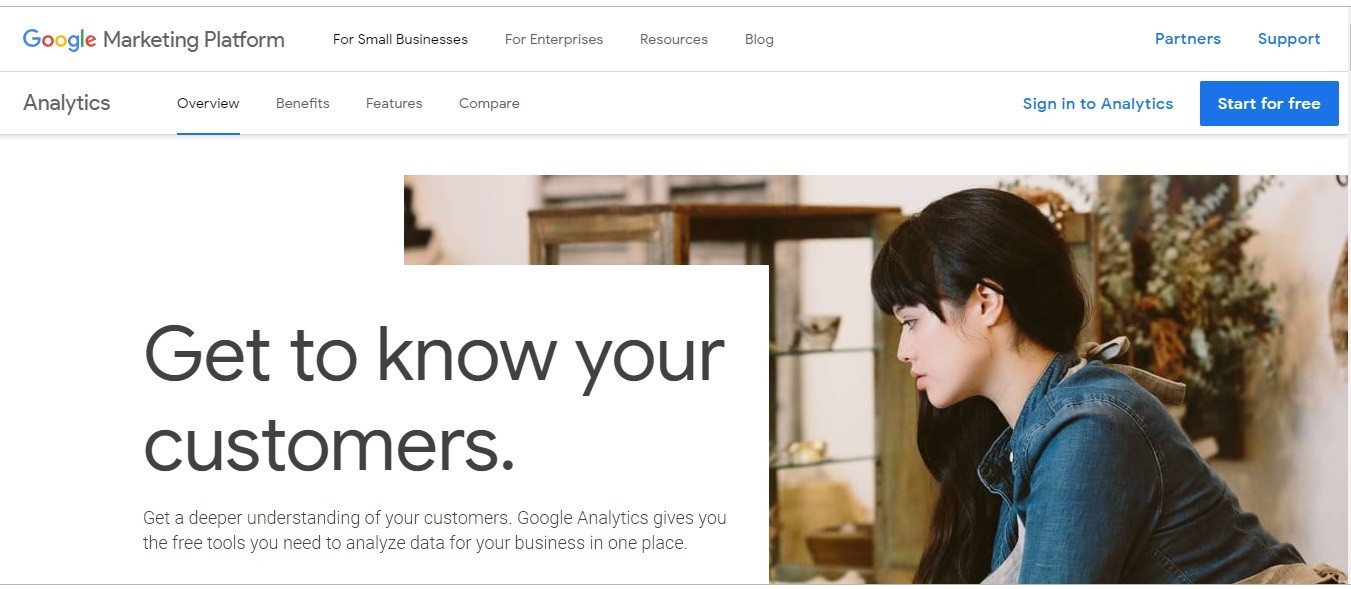 Google Analytics provides businesses with the tools to track and understand their web traffic. Analysing data is apparently becoming an increasingly important aspect of small business marketing online.
The best way to start is by analysing and understanding basic website metrics. Google Analytics gives you a better understanding of who your audience is, where your customers are and what kind of content viewers respond to the most.
Interesting the platform is a free service, with various reports and metrics you can use to track your business's website.
Google Docs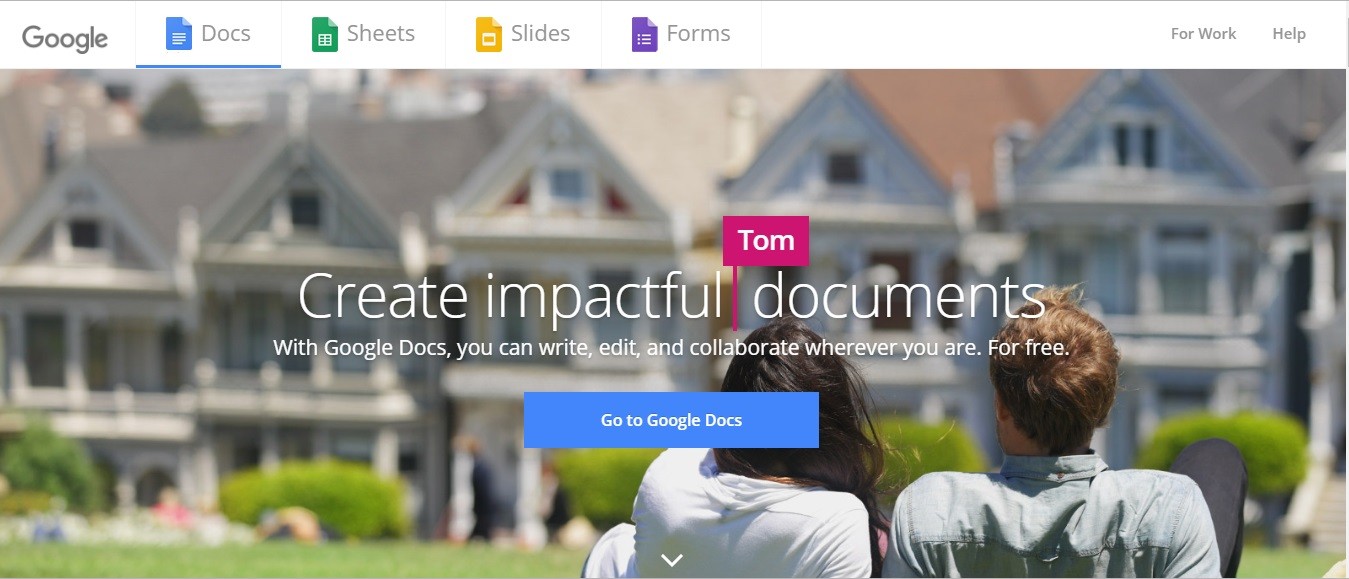 Over the past year as a writer, Google Docs has become my go-to word processor when I'm not typing in Microsoft Word. I highly recommend it if you're collaborating with another person on a writing project.
You can access the document on separate computers and see each other's changes in real time as you type in the document. Additionally, all of your changes are automatically saved as you type.
I have also found Google Docs one of the easiest programs to use to create PDF eBooks. There are a wide variety of templates to choose from. However, this platform only runs with a Gmail account, other emails may prove abortive.
In addition, there is a mobile-enabled Google Docs app which you can make use of on the go.
Asana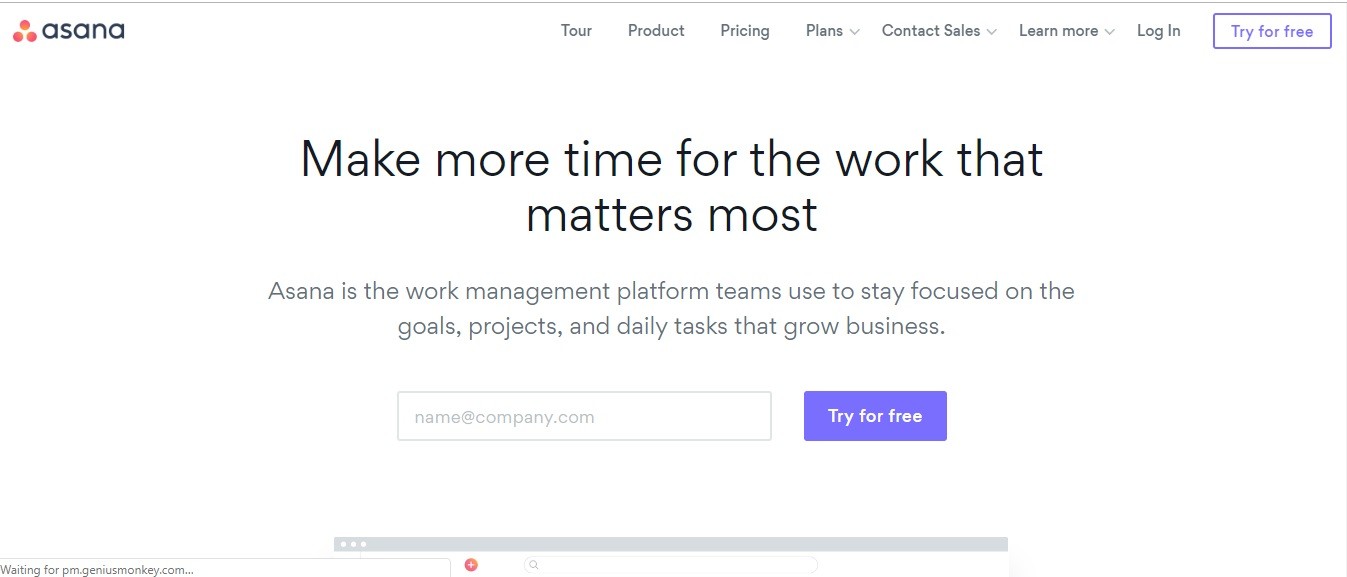 Asana is arguably one of the most popular project management tools available today. The singular fact that it doubles as both project management and task management app give it a plus, thus, it provides a medium for efficient team collaboration and communication.
Users can create projects, monitor task progress, and collaborate while using Asana. In addition, team members can be assigned specific projects and tasks (with due dates), share files, and communicate to streamline project management.
Furthermore, as soon as a task is assigned or changes are made, team members receive a notification about such. Needless to state you can go all the way to integrate it with other great online tools, such as Google Drive, Dropbox, Slack, Zapier, Jotana, Github, Wufoo, MailChimp, WordPress, the list is on.
Asana is very effective for small businesses and it's free package accommodates up to 15 team members. However, you can get the premium package from $9.99 monthly per user.
Grammarly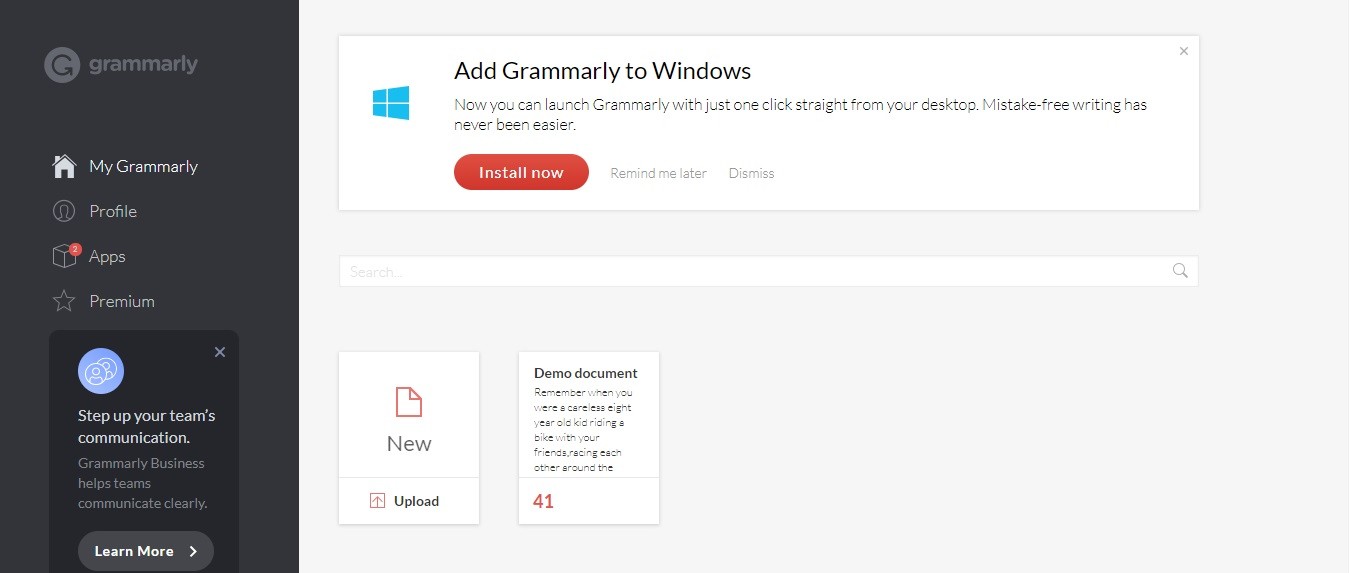 Definitely, I couldn't list my preferred writing tools without mentioning Grammarly! The app does more than identify grammar and spelling mistakes; it provides deep explanations of grammar rules and suggested corrections. You can install Grammarly as an extension for Chrome, Safari, or Firefox web browsers for free, or check longer pieces of writing in Grammarly's online text editor.
Grammarly Premium, a paid service, checks for a wider variety of errors, detects plagiarism and offers style and vocabulary enhancements. You could subscribe for as low as $29.95 monthly or subscribe to the quarter plan of $59.95 and a yearly plan of $139.95.
The good news is, Grammarly keyboard is also available for your mobile devices! So you can work on the go and Grammarly does all the check spells and grammar misplacement.
Know any tool we omitted? Please use the comment section below.
---
Never miss an important story during the week. Subscribe to smepeaks weekly newsletter now.