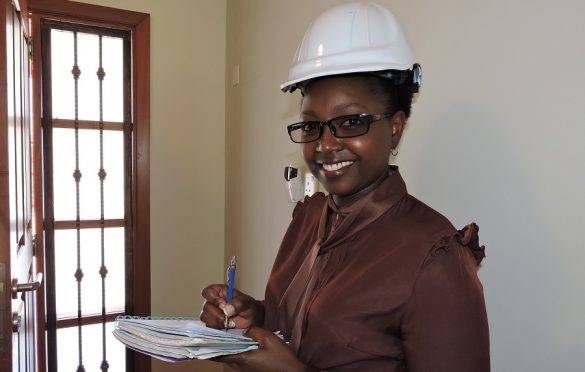 WomEng/Royal Academy of Engineering Has Got Big Plans for Female Innovators
WomEng/Royal Academy of Engineering is calling all female innovators in Sub-Saharan Africa to apply for the Africa Innovation Fellowship (AIF). The fellowship is a leadership and business development opportunity for female African innovators with an early stage engineering innovation or startup. Additionally, it aims to develop the talent pipeline for future cohorts of the Africa Prize for Engineering Innovation.
Africa Innovation Fellowship will kick off with a week-long boot camp in Kampala, Uganda, from Sunday, June 2 through Wednesday, June 5 2019. This would be followed by a nine-month of personalised virtual mentoring and coaching, ending in March 2020. The winning idea will receive a fully funded trip to London to attend the Global Challenges Summit in September 2019.
Fellowship candidates who applied and are subsequently shortlisted will additionally receive individual coaching and mentoring to support them to be pitch-ready.
Eligibility
Applicants must be female individuals or small groups with a female lead applicant. Individual applicants must be citizens of a country within Sub-Saharan Africa. For teams of two or more, the lead applicants must be a citizen of a country within Sub-Saharan Africa.
The innovation must be based in a country in Sub-Saharan Africa.
Applicants must have an engineering innovation, though are not required to be an engineering graduate or student themselves.
Industrial researchers and establishments are not eligible to apply.
The lead applicant must be over the age of 18.
The applicant's innovation can be any new product, technology or service, based on research in engineering defined in its broadest sense to encompass a wide range of fields, including agricultural technology, biotechnology, chemical engineering, civil engineering, computer science, design engineering, electrical and electronic engineering, ICT, materials science, mechanical engineering, and medical engineering.
Applicants should have an early stage engineering innovation and/or startup that;

Brings social and/or environmental benefits to a country/countries in Sub- Saharan Africa
Is accompanied by an ambitious but realistic business plan which is near-ready or has been tested for commercial viability
Has strong potential to be replicated and scaled up
Requirements
Successful candidates must be available to travel to Uganda from Saturday, June 1 through Thursday, 6 June 2019 for the fellowship training week in its entirety.
Successful candidates must be able to commit at least two to five hours a month from June 2019 to March 2020 for online/virtual support.
For teams applying, only the lead applicant will be invited to attend the fellowship training week.
Only successful applicants will be notified by mid-May.
Application
Interested applicants should register online on or before Monday, April 1, 2019.
---
Never miss an important story during the week. Subscribe to smepeaks weekly newsletter now.