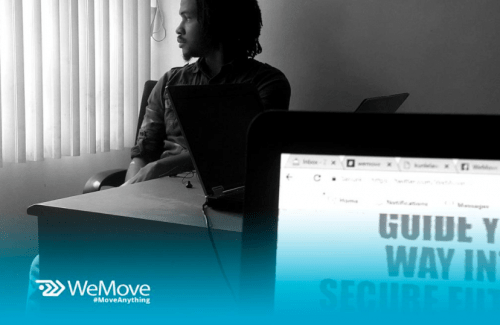 The Best Time to Start Working on Your Idea With Celestine Ezeokoye, CEO WeMove
Every two weeks, we invite some of our Ingressive Community members from all over the world to participate in a Tweetchat session. It's an opportunity for tech founders, tech enthusiasts, developers, and designers in our community to gain in-depth insights on tech trends and how-tos.
Lately, we were honored to host Celestine Ezeokoye, CEO and founder of Wemove — a company building innovative technology solutions for the transportation sector. He's also a software craftsman and businessman.
During our tweet chat session with Celestine Ezeokoye, the seasoned entrepreneur shared some of his knowledge with our Twitter community. Here are some best moments and life lessons from the engagement.
Celestine Ezeokoye: Hi all. My name is Celestine. And in the next couple of minutes, I'll be sharing with y'all one or two things you need to know as you set out on building your idea. Before getting it to the hands of users and embracing the thoughts of maybe make some money, there are the things you should consider.
First, is the market ready? This is the most important question you need to find answers to. Fortunately, the answer to this question is easy to get. You should run the scientific method on the market via the following processes: 
Design a hypothesis
This means that you have to speculate the likelihood of your market using your products, then build that meet your speculations. You might do this over and over before finding something that resonates with the market. It's totally OK.
No idea ever comes out fully formed.
On the flip side, you may be lucky to stumble on a goldmine or have a data point that shows you exactly what to build. But you should know that most times, first-time successes are either a function of luck or domain expertise.
---
Also Read: These Young Mavericks Are Set to Conquer the Nigerian Digital Space with Sprinble
---
However, if you are building on something someone has done in the past, then it becomes easier for you to determine your hypotheses since you now have actual data to look at.
Test your hypothesis
After designing, build the most basic form of your product and test it with real users. When WeMove started, we had just a single web page with a phone number for users to call in and make their vehicle requests. Prior to that, we were already fulfilling a few requests by word of mouth. This is a real-life instance that proofs that you absolutely need nothing fancy or a high level of coding language to get started.
However, in the coming months, when things started to get complex, we added a little form and email notification. Then every other thing came later on. You should know that with that static Webpage (and basic PHP form), we processed requests with a total value of $55,000.
That was enough push for us to deciding going full time into the company and building out some of the ideas and feedback we were getting.
Take feedback and iterate
Celestine Ezeokoye's third point hits home well.
After testing your hypothesis, and you realise the market doesn't want what you're building, don't push on stubbornly. Take feedback and iterate the process.
And if at all, in the process of testing you discover that the market doesn't want to use your product, kill it. There's no shame in it at all. 
The timing of your idea is best determined by the response the market gives you upon testing.
Focus on the market
Some people like to harass other people with the question "what do you think about this my great idea?" The truth is, great ideas supercede thoughts. I don't have to think anything. If I'm not using it, whatever I think is irrelevant. Therefore, I will emphasize that you should focus your idea or products on giving value to your market.
---
Never miss an important story during the week. Subscribe to smepeaks weekly newsletter now.