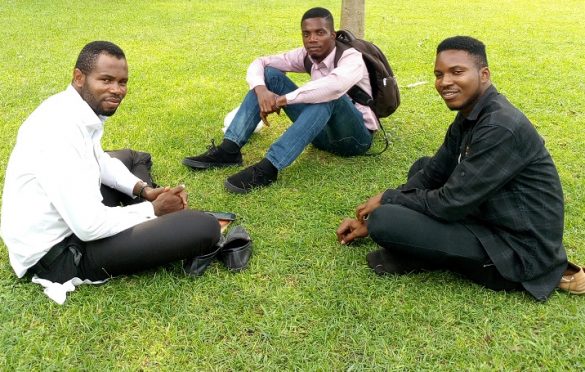 These Founders want to Solve African Businesses' Greatest Dilemma with their B2B VR Solution
Imagine you're about to book a travel ticket to a neighboring country and need to make a hotel reservation. You embarked on a frantic search online and after browsing through series of photo galleries showing rooms and other nice hotel zones, you're still unable to select your preference.  This isn't entirely a dilemma peculiar to one person.
Today's world is a den of online interactivity where an overload of information and medley of a zillion images can easily make you feel lost.
Obviously, you need more than just nicely curated hotel galleries to decide your next abode.  The same conundrum ensues when purchasing a distant property, especially when you have no time for physical inspection. 
What if you could "walk" through an estate without actually walking through it? What if you can feel the comfort of the hotel before getting the actual feel of it? Two young men, Collins Nnadozie and Ike Ebuka started brooding over these thoughts early in 2018 after visiting a client who requested an art gallery website design. 
The owner of the art gallery didn't just want a regular website — where people visit to check out the display of pictures in still motion. He wanted an engaging user experience and the need to portray a feeling of reality for his arts so that people can have a walk-in experience right from their phones or computer.
This was an unflinching source of inspiration for them to dabble into the virtual world and explore copious possibilities.
Something that begins agitating your mind is how about a virtual tour? A way to see and relate with these businesses without actually being there and right from your mobile phone.  
In January 2018, these thoughts became a reality.  Opinow was founded to create interactive 'Virtual Tours' and give businesses the opportunity to showcase their products and connect with customers via a 360 walk in. 
Here are clips from some of the amazing VR effects on the site.
Championed by a three-man founding team, the company is a Google certified trusted street view pro that allows offline and online virtual views. In addition, its Google Maps integration assists users to get their businesses seen through geographic/industry-specific searches on Google.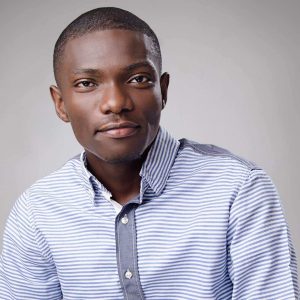 "Opinow builds immersive and interactive virtual tours, 360 panoramic photos, 360-degree videos, and virtual reality ready websites. We pride ourselves as a leading resource for fully interactive 360° virtual tours in Nigeria."
Feel free to get a first-hand experience of Opinow's Virtual Tours.
Being in business for over a year, Opinow Media, boasts of satisfactorily servicing clients in Nigeria who are distributed across industries like Luxury Real Estate and Hotels, Apartments, Parks and Resorts, Healthcare, Art Galleries, Tourism Destinations, Golf Courses, Education, Event Centers, Sports Venues, Commercial and Industrial.
Clearly, this B2B virtual reality venture has had a welcome embrace so far, despite the fact that high entry barrier surrounds the VR initiatives in Nigeria.
Perhaps the founders of Opinow have their sound value proposition to thank for the company's acceptance. According to them, a virtual tour clears doubt off the mind of a prospective customer, especially because pictures can be manipulated, and an unsuspecting victim can be easily swindled.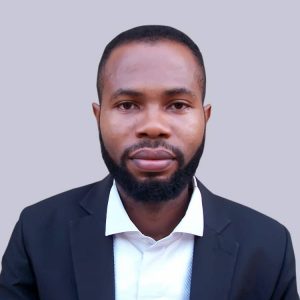 Customers know this, and so are always wary of the pictures they see. But a virtual tour can't lie. If there's a dent on a car or crack on the wall of a building, you see it clearly. So, giving your customers a virtual tour of your product is a way of saying "I have confidence in my products, you can check them out"
VR in Africa: A Promising Takeoff?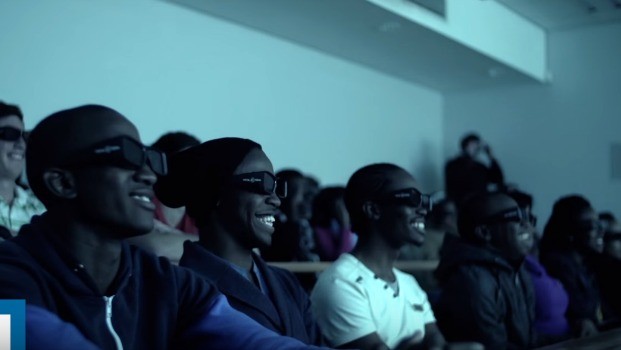 How believable is it to think that Virtual Reality is taking off in Africa? Just a year before the Opinow debuted, Quartz explored the VR  effect on the storytelling in the African media space — 'In many African markets, music and movie sales are undermined by rampant piracy and artists' work is often used without permission or payment. This means virtual reality presents filmmakers with the opportunity to market movies directly to those who already own equipment or who can't see the films unless they attend launches or special exhibits' — QZ Africa. 
The same year, Variety equally reported how much Virtual Reality is breaking grounds across the continent — 'Much of the momentum for the industry so far has come from the corporate sector, as the demand for innovative and memorable branded content has driven the use of AR and VR in advertising'– Variety. 
Although, the African Virtual Reality landscape still struggles as much as its global counterparts. One of the main issues, (as faced with any new technology) is commercialising it. But the team at Opinow Media seems to have found a way around it and is certain to make a difference.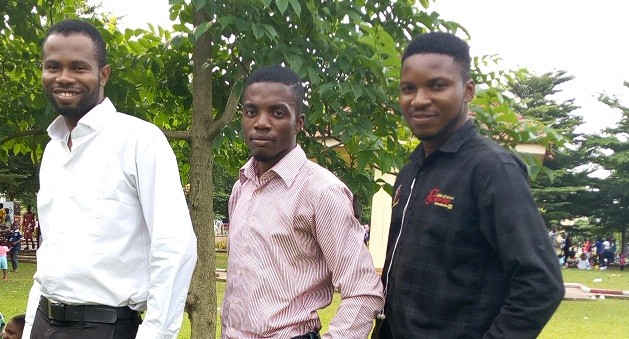 Basically, if your business is one that requires a customer to first see before deciding a purchase, a virtual tour needs to be considered for a firsthand experience. So as a business owner you almost have nothing to lose, unless you aren't selling what you claim. Our solution also consolidates trusts between transactions.
Currently headquartered in Lagos, Nigeria, Opinow's Virtual Tours is an all-encompassing solution. Besides being shareable across social media channels, users having Facebook business pages can directly add a virtual tour tab feature on those pages.
From the looks of it, it seems this is only the beginning for the animated founders. According to the founders, they are flexible enough to adjust to the virtual technology evolution in the coming years.
---
Never miss an important story during the week. Subscribe to smepeaks weekly newsletter now.