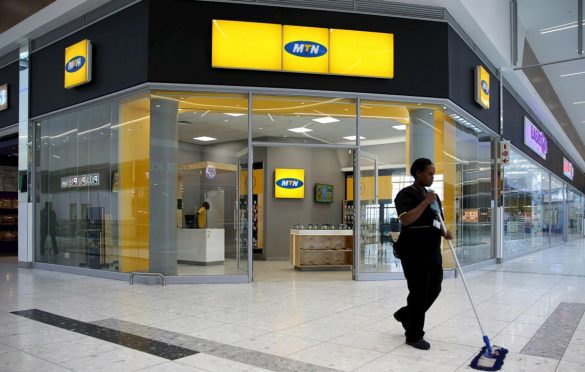 MTN Reaps $672M Profit in 2018, Plans For Digital Banking In Nigeria
In spite of challenges in several of its major markets, MTN Group reported a 110 per cent growth in profit after tax (PAT) in 2018 to underscore significant positive push in the telco's growth curve.
The telecom giant plans to have its shares listed on the Nigerian Stock Exchange (NSE) by mid-year subject to regulatory approvals, an indication that the group has significantly overcome its tax and regulatory challenges in Nigeria.
From R4.6 billion in 2017, MTN grew its PAT to R9.6 billion ( $672.6 million) in 2018 with revenue significantly coming from growth in voice, data and fintech,  says financial results for the year ended December 31, 2018.
"We continue to benefit from the demographic dividend in the countries in which we operate and, while the markets remain challenging, we continue to target service revenue growth ahead of inflation," said Group president and CEO, Rob Shuter.
Key focus areas for 2019 are the launch of the telecommunication's music streaming and instant messaging applications and extending MTN mobile money from fourteen to eighteen countries through launches in South Africa, Nigeria, Afghanistan and Sudan. Additionally, MTN expects its listing process to start by mid-year in Nigeria.
"Over time, and subject to market conditions, we anticipate that the participation of Nigerians in the ownership of the business will increase from around 20 per cent to 35 per cent," said Shuter.
Also, MTN Nigeria has acquired a Payment Service Bank (PSB) licence and plans launch fintech services in the country by the second quarter of this year to allow millions of its customers carry out digital banking across its networks and those of other PSB agents.
PSBs are designed by the Central Bank of Nigeria (CBN) to facilitate high-volume low-value transactions in remittances services, micro-savings and withdrawal services in a secured technology-driven environment to further deepen financial inclusion.
---
Never miss an important story during the week. Subscribe to smepeaks weekly newsletter now.