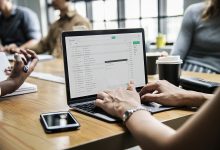 Launch your writing and content creation career with Charisol (Paid internship opportunity)
Charisol, a leading software development company, servicing clients in the USA, Europe and Africa is calling on applicants for its 1st Cycle of Writing and Content Creation Academy.
If you are interested in writing, digital media, journalism, content creation, and have what it takes to ace the digital tech world, go for this.
What you should know before applying
Only 5-7 people will be selected to participate in the intensive 1 month training (3 hrs / day) — we are having a very slim cohort, so we only have a few spaces for the best of the best.
Top 5 trainees who emerge successful will then win a 6-month paid internship with Charisol and partner companies
About 3 candidates who emerge most outstanding after the 6-months internship will be absorbed full-time at Charisol
Benefits & Perks
Become a rock-star in writing and content creation, with the opportunity to launch a career immediately
Monthly stipend for successful interns
Work with a stellar team in a fast-paced environment
Opportunity to deliver on amazing local and foreign projects
Standard work ethics via the remote and on-site learning culture
Amazing incentives, perks and bonuses for outstanding trainees
How to apply
Interest, passion and the willingness to learn wins it for the next Charisolites. Think you stand a chance? Join the boat. Deadline for Application is Tuesday, July 2, 2019.
Note: Only applicants who pass through the first screening phase will be called upon to commence training starting on Monday, July 10 2019.
---
Never miss an important story during the week. Subscribe to smepeaks weekly newsletter now.
---
Got a story worth telling? Shoot us an email via [email protected]