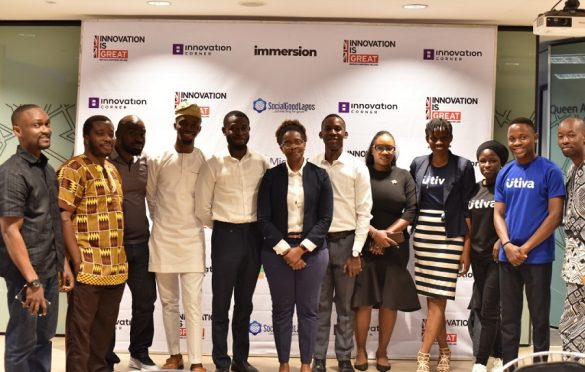 Lagos Immersion Programme 2019 has 5 winners
Five startups have emerged winners at the UK Government's Lagos Immersion program in partnership with Innovation Corner and Microsoft.
Launched by UK Government's Department for International Trade (DIT), the program which aims to promote seamless bilateral trade and illuminate the strengths of the Nigerian technology scene and encourage greater investment; especially those which address some of the macroeconomic and development challenges of the continent.
Winners at the Immersion hackathon include:
Wesabi: an online marketplace to hire service providers in Nigeria
Utiva: a data-driven learning platform that provides an online training experience for talents
Datarica: a platform to access human and data intelligence across Africa
Econergco: innovative eco-friendly energy company that provides reliable and cost-effective off-grid, on-grid and hybrid solar power systems and efficient lighting solutions
Salubata: an innovative leather shoe production company
The winners will receive the following benefits:
Links with the UK's thriving tech sector and work with UK expertise to take their business to the next level
Pair with mentors with investment background and access to a wider network for 4 months
Invited to the Beyond Nigeria networking session with the Deputy High commissioner of the UK High Commission in August 2019 and subsequent sessions
Pitch ideas to potential investors and partners in Nigeria and the UK
Support from the Department for International Trade and Innovation Corner
Access to local and foreign Immersion corporate partners and much more
UK High Commission ICT Lead, Boma Beddie-Memberr expressed the readiness of the British High Commission's department for International Trade to facilitate trade and investment between Nigeria and the United Kingdom as well as support the thriving technology ecosystem in Nigeria.
On a similar note, Tochukwu Egesi, CEO of Innovation Corner, a social innovation centre, appreciated Social Good Lagos, a UN Foundation program for supporting the program with volunteers and assured the audience that the company will continue to create technology products to facilitate social development in Nigeria and extend her network to startups in Nigeria for their growth.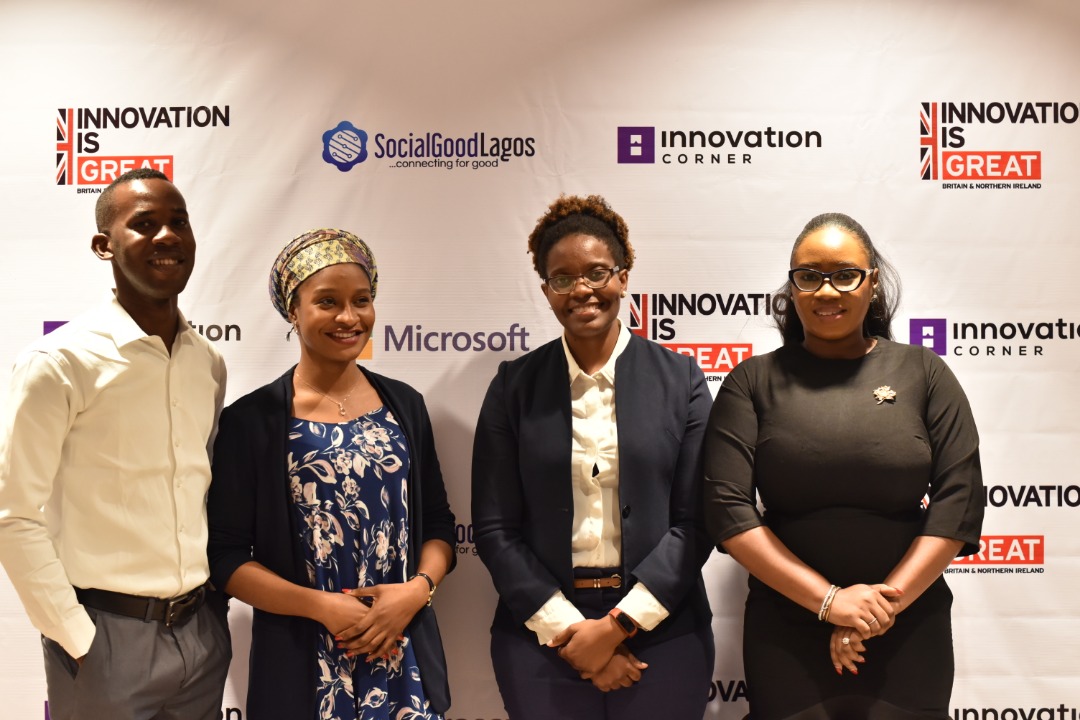 The crowning programme had in attendance executives from notable institutions like the Private Sector Healthcare Alliance of Nigeria (PHN), Africa Fintech Foundry, Fintech Association of Nigeria, Africa Prudential, AGS tribe, The Paper Packaging Company, Social Good Lagos.