ICTEL Expo 2019 concludes with lots of prizes won by participating ventures
As heralded, the ICTEL Expo 2019 took place on July 16-17, 2019, with more than 1,000 persons in attendance.
The event is an annual professional trade show focusing on ICT and Telecoms industry,  proudly organised by the Lagos Chamber of Commerce and Industry (LCCI). ICTEL Expo has, since launch in 2015 brought together significant players and technology enthusiasts, creating an avenue as well as visibility to new trends in innovation, while providing an excellent networking opportunity for businesses.
This year, being the fifth, the event had a major spin to it. A key aspect of the Expo was its flagship event–the ICTEL Expo Startup Pitch.
Weeks before the D-day, organisers had made call ups for emerging and promising businesses, to apply for a shot at cash prizes and other remarkable benefits at the event. ICTEL Expo Startup Pitch had more than 100 applications from credible ventures across Nigeria. However, only a few of those made it to the final rounds, with 5 selected to pitch at the main event.
The finalists of the ICTEL Expo Startup Pitch were:
EduPoints: an online platform that leverages artificial intelligence to connect students with verified teachers who deliver one-on-one lessons in any subject, exams, skills, etc. While students are able to meet their learning needs, teachers also gain valuable income.
Lagospay: a mobile payment platform that simplifies the use of consumer payment technology (USSD) to facilitate mobile commerce and micropayments at the point of purchase.
InCycle: provides a holistic bi-lateral approach to waste collection and material recovery.
SME9ja: provides SMEs in Nigeria an all-in-one web-based solution for just $5.5 subscription that allows them to both promote and manage their business online.
Toursom: an online platform for booking customized tour and leisure activities across Africa on-demand.
Four seasoned judges from reputable organisations worked together to determine the winning startups.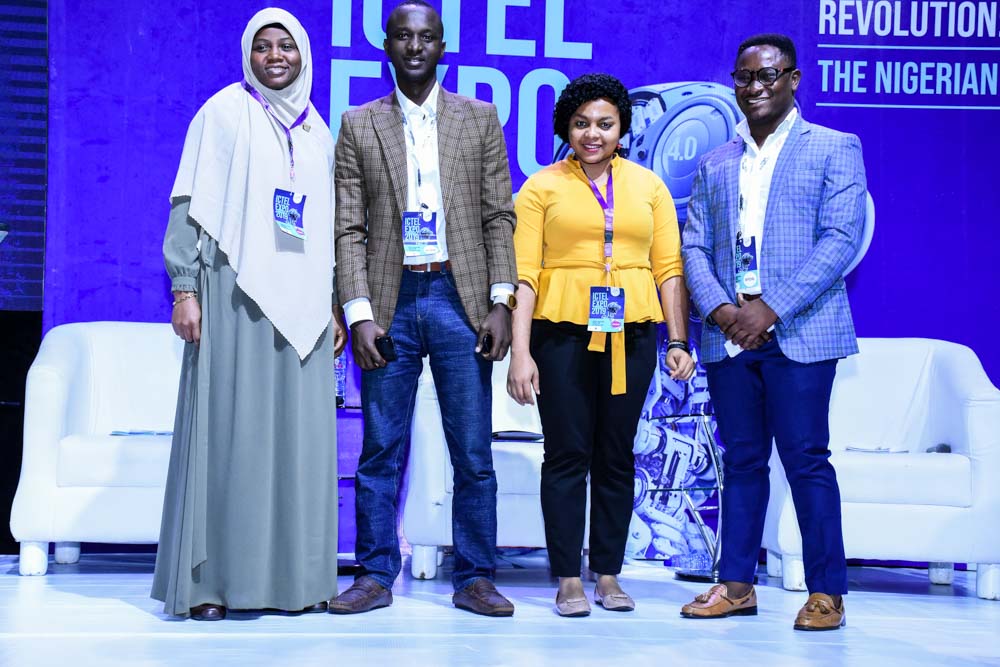 In the end, Edupoint won first place of the ICTEL Expo Startup Pitch and walked home with ₦500,000, sponsored by NITDA and OIIE. Runner up was Toursom, winning 3 months workspace voucher by Leadspace.
All the winning startups had the opportunity to showcase their businesses to the participants as well as network with potential investors at the event.
---
Want your story covered by smepeaks? Shoot us a mail via [email protected]