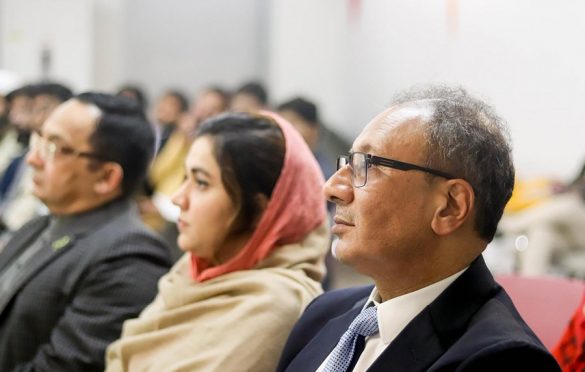 Founder Institute Lagos set to hold Velocity Conference in November
Africa is said to be the world's last frontier and entrepreneurship coupled with the ability to leverage technology for scale has presented a good opportunity for entrepreneurs to rise up to solve some of the continent's most pressing challenges.
Lagos being the 5th largest economy in Africa has an important role to play in the development of the continent. The past few weeks have been interesting for Founder Institute Lagos, Cohort I, which kicked off with 46 founders and has now graduated 24 portfolio companies who have gone through the rigorous 14-week program and will now be launching new technology-based companies.
It is on this premise that Velocity Conference is designed to celebrate Founder Institute Lagos Graduates who have been through FI's Hard Core, Navy-Seal Curriculum and have survived.
Put simply, a start-up that survives the 14-Week program will be 'velocified' and ready to take on not just Lagos but soon enough the larger African market.
In an official statement realised by the organisation, Chukwuemeka Fred Agbata Jnr., Director, Founder Institute Lagos noted, 'what Africa and by extension needs the most are daring entrepreneurs who have the capacity and support required to solve certain problems, which is why Founder Institute is an important part of the fledgeling Lagos ecosystem, as it has a time-tested curriculum that increases the chances of startup survival.'
---
Read Also: From 300 applicants, 3 emerge winners of the Founder Institute Fellowship, Lagos
---
Founder Institute Lagos led by Wande Adalemo, Ifedy Eze, Rotimi Fasuyi and Chukwuemeka Fred Agbata Jnr. "CFA" is dedicated to helping launch new companies that will further add not just to the Nigerian economy but to Africa at large.
Launched in 2009, Founder Institute positions itself as the world's largest pre-seed startup accelerator, with chapters across 200+ cities and graduates that have built companies exceeding $20B in estimated value. FI claims to have helped over 3,500 Graduates raise over $800m funding, get into seed-accelerators, generate traction, recruit a team, build a product, transition from employee to entrepreneur, and more.  You can sign up to be a part of FI Lagos Cohort II.
 Velocity Conference details
Date: Saturday, November 16, 2019
Time: 11 am to 5 pm
Venue: Commerce House, 1, Idowu Taylor Street, Victoria Island, Lagos between
Who should attend?
 Angel and early-stage investors looking to invest in startups
 Alumni, mentors, and friends of the Founder Institute
 Anyone interested in launching a technology company in Lagos
Anyone who is interested in innovative companies coming out of Lagos
FI's Velocity Conference 2019 Keynote speaker is the Founder of SystemSpecs (Remita), John Obaro.  You may register to attend.
---
Never miss an important story during the week. Subscribe to smepeaks weekly newsletter now.
---
Got a story worth telling? Shoot us an email via [email protected]