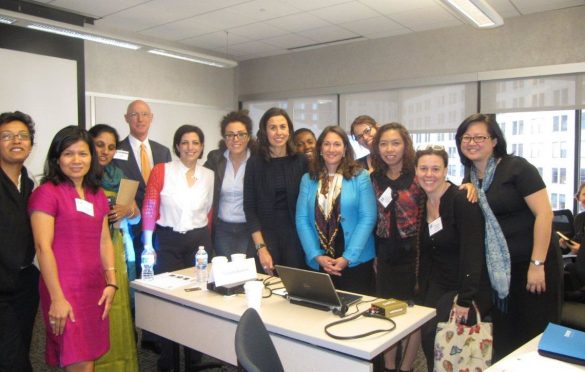 Apply for the Eisenhower Fellowships' Women's Leadership Program 2020
Eisenhower Fellowships Women's Leadership program seeks driven, talented women leaders who are diverse, dynamic doers with vision between the ages of 32-45 to join its 6-weeks program and fellowship of over 1,600 influential active fellows. 
Interested applicants must have a track record of achievements with a passion for leadership and the technical know-how to lead both large and small groups. They must have the vision and goal to make the world a better place and also must be willing to execute projects that are tailored towards that aim after the fellowship.
Women from all industries, the private or public sectors, non-profit, journalism, the military, the theatre and every other unnamed profession. The most important requirement needed to be a part of the fellowship is the passion to make a positive change in neighboring as well as the immediate community in collaboration with peers across sections and borders. Successful candidates would be required to harness connections made during the fellowship, the global network of Eisenhower fellowship in projects designed to change lives and communities.
Benefits
Fellows' leadership skills

connect innovative Fellows with like-minded colleagues in the EF network 

foster sustained collaborations that result in measurable, positive real-world impact.

Be a part of EF and connect with its alumni network.
Criteria
Must be between the age of 32-45 years

Must have a track record of achievement in the field of leadership

Must be passionate about driving change and ability to execute projects

Must be available for a 6-weeks program
Timeline: 
 December 12, 2019 –Application portal opens
February 24, 2020 -Application portal closes
March 2020- In-country interviews conducted 
April 3, 2020-Nominating committees submit finalists to Philadelphia
June 1, 2020-Successful candidates will be notified of acceptance
How to apply
If you check all requirement boxes, begin your application online before the Eisenhower Fellowships' Women's Leadership Program closes on Monday,  February 24, 2020.