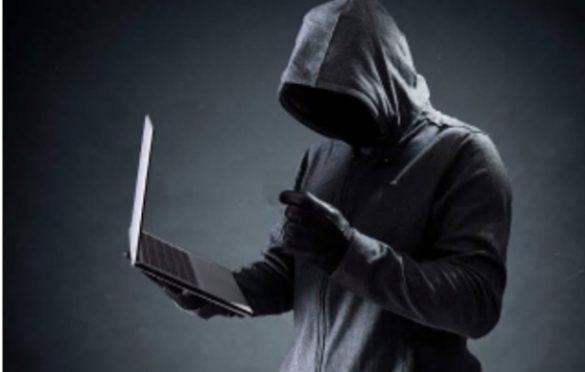 12 African cybersecurity startups working to reduce cyber attacks
2020 has been a year of the unexpected, kicking off with the pandemic outbreak. The resulting lockdown led to an increase in the rate at which individuals and companies relied on the internet and other information technology tools. Although this allowed for a certain level of productivity, efficiency and communication, you'd agree with me that there has been an increase in the rate of cybercrime: criminal activities involving the internet.
Cybercrime is not a new trend but an increasing one, it continues to grow as the internet penetrates every sector of the economy. Tracing this crime requires hectic tasks and lots of money, reaching not just big companies, but individuals, and businesses of all sizes, across all industries.
According to Regions Financial Corporation, the global cost of cybercrime is expected to reach $6 trillion a year by 2021, improving internet security and internal controls is critical. Last year, the Nigerian Interbank Settlement Scheme (NISS), predicted that mobile fraud cases would likely rise above those of Automated Teller Machines (ATM) by 2020. Again, a report by Sophos 2020 highlighted that Nigeria has experienced over 3 million cyber attacks.
These cyber attacks include business email compromise, hijacking of a corporate website, deceptive email, telephone or text messages that appear to be from valid sources, malicious software introduced by clicking on an infected link, attachment or image in an email or website, using social networking sites to manipulate you into sharing personal information and contacts among others.
The dilemma is not limited to defrauding people of their money, but sensitive data, personally identifiable information, health information, intellectual property, company data and many more. To avoid falling victim and staying protected from cyber attacks, here are some of the cybersecurity companies in Africa to work hand-in-hand with.
The Ghanaian-based startup leverages technology to provide digital solutions in cybercrime, for educational institutions, health institutions and security agencies, via the use of an application. The application is used to monitor and protect cyber properties in areas where technology is limited or absent.
Founded in 2018 by Aloysius Attiogbe and Anthony Akorful Botchway, the startup has raised a total funding of $25,000.
With a sole aim of solving cyber security problems, Augmenta Cyber Security uses cloud data services to safely store data and provide proprietary solutions for the protection of personal and business data.
Headquartered in Botswana, the startup was founded in 2017 by Thato Menyatso and Wedu Mabutho, and has raised a total funding of $43, 000 from BD Brothers.
Cyber Talents provides recruitment and personnel assessment in a SaaS model to solve cybersecurity workforce shortage and reduce the issue of cybercrime. Through hackathons, competitions and online lab assessments, the startup helps individuals, schools, governments, and companies to assess and recruit cyber security experts.
Headquartered in Egypt, the startup has raised an undisclosed amount from 500 startups.

Providing security solutions for companies and individuals, Trustcom minimises cyber risks, maintains compliance and improves efficiencies in areas.
The Kenyan-based startup was founded by Jeff Rotich, and has raised a total funding of $100,000.
Headquartered in Egypt, Aslya uses an anti-counterfeit digital authentication software to provide solutions for protection of brands in real-time.
Founded in 2014 by Ahmed Rashad, the startup has raised an undisclosed amount from AUC Venture Lab.
Headquartered in Egypt, WiRE Microsystems uses a computer integrated System Recovery Software, XMACHINE, to provide cybercrime solutions. Officially launched in 2016, the startup was founded by Mahmoud Saad, integrating software development to solve tech issues.
The Cameroon-based startup, which was founded by Zuo Bruno in 2017, leverages technology to protect businesses and individuals against cybercrime. The startup uses an Intrusion Detection System (IDS) and Intrusion Prevention System (IPS) to provide data protection, cyber forensics, and vulnerability analysis to help clients predict and prevent breaches.
Founded in 2014 by Ayobami Olagundoye, PINS Integrated Solutions is a mobile solutions company leveraging technology to provide solutions aimed at reducing insecurity of mobile phones, via an application connected to your email and phone number.
A cybersecurity company leveraging information technology to hackproof, secure and alert business owners and individuals in cases of incoming network breaches. The South African-based startup was founded in 2015 by Jared van Ast.
Powered by its sister company, FeedbackRocket, a platform enabling anonymous workplace conversations, FraudCracker provides a safe online space to report fraud or corruption anonymously via an application connected to your business or personal email. The startup was founded by Gavin Symanowitz.
Founded in 2014 by Shehu Awwal, the Nigerian-based startup is a cyber security and penetration testing company that provides a range of services, including; Mobile Application Pentesting, Network Pentesting, and Web Application Pentesting, to help private and public business sectors and individuals prevent cyber hack.
The Ghana-based software company helps to curb identity fraud using artificial intelligence and a facial recognition system, integrated into already existing applications and systems, to digitally verify human identity in real-time.
Founded in 2018 by Charlette Desire, Jean Cedric Attiembonon, and Samuel Sowah Mensah, the startup has raised a total funding of $100,000 from Meltwater Entrepreneurial School of Technology (MEST).
Apparently, cybercrime is capable of shutting down an entire company and wrecking an individual as such, the menace must be eradicated or reduced to its barest minimum. Recent research shows that cybersecurity companies in Africa are very few, and existing ones are underutilised.
However, much can still be done by the government, corporate companies and individuals, to combat this problem. It is thereby recommended that cybersecurity companies should be paid more attention to and invested in, to bring about changes.
---
Got a story worth telling? Shoot us an email with SUBJECT — "Story Worth Telling" — to [email protected].