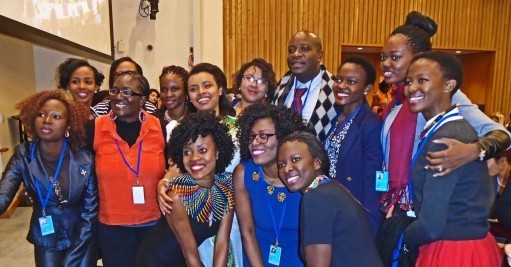 Join the MILEAD Women Initiative Programme 2020 for leadership development
The Moremi Initiative Leadership Empowerment and Development (MILEAD) Initiative Programme invites young African women and girls to partake in a year-long development process.
Organisers state the goal is to identify, develop and promote a new generation of young African female leaders to attain and thrive in critical leadership across Africa. Issues pertaining to transformation and gender-related across African communities will be explored during MILEAD.
Selected young women and girls will through three phases of the paradigm-shifting leadership which include:
Education and training

Mentorship

Support and resource assistance
Participants at MILEAD Women Initiative Programme will be equipped with world-class knowledge, skills, values and support systems needed for the 21st-century women leaders to succeed.
Applications are invited from young African women between 19 – 25 years of age, living in Africa and in the Diaspora.
The MILEAD Fellowship will be awarded to 25 outstanding young women who have exhibited leadership potential in their community, organisation, and profession. 
Objectives of the MILEAD Women Initiative Program:
To foster a cadre of young African women leaders empowered to promote social justice and transform their communities.

To enhance the capacity of women and girls as advocates and agents for advancing women's rights and empowerment.

To develop leadership capacity in women and girls using different mentoring approaches, such as role modelling, shadowing, peer review, internships, and placements

To equip women and girls to build intra- and inter-generational solidarity that cuts across borders.

To empower women and girls to facilitate and lead research projects in the areas of leadership. 

To develop a knowledge base that takes into account different leadership perspectives.

To identify, strengthen, and maintain critical partnerships that facilitate the development of close links and networks among alumni and between them and other leaders and organisations across the globe.
---
Read Also: 10 African Women Entrepreneurs Who Have Been Running Business for Over 10 Years
---
Benefits:
Education and Training

Leadership Development

Skill Acquisition

Enhanced Support System

Mentoring

Internship

Resource assistance
Criteria:
To be eligible for the program, an applicant must be African, living in the continent or in the Diaspora; agree to participate in all required activities related to MILEAD – beginning with a three-week residential Summer Institute in Ghana, and commit to a community change project. 
How to apply
All interested young women from across the continent are invited to begin their application process for MILEAD Women Initiative Programme 2020 via the website. Applications are open until Friday 28 February 2020.
---
Got a story worth telling? Shoot us an email with SUBJECT — "Story Worth Telling" — to [email protected].