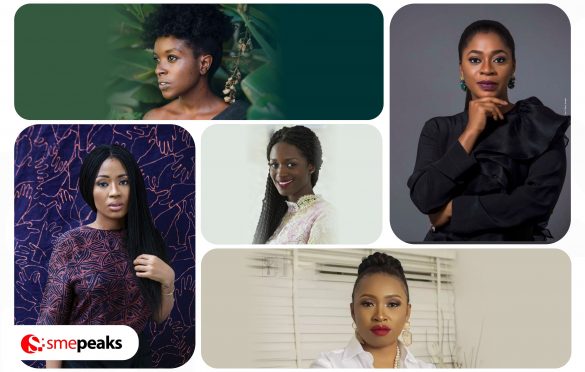 10 African women in the fashion industry blazing the trail globally 
Fashion designers are admirably creative people. From sketching a design to cutting fabrics into pieces and finally making the dress a masterpiece, they contribute to the creation of millions of clothing purchased by consumers on a daily basis, giving the wearer an identity.
There are so many talented and upcoming fashion designers in Africa who regardless of challenges faced have made a name for themselves. Let's meet 10 women in the African fashion industry making an impact globally.
Lisa Folawiyo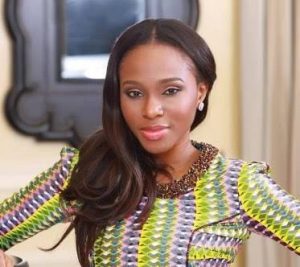 Lisa Folawiyo is a graduate of law from the University of Lagos, the creative director and founder of Lisa Folawiyo. Established in 2005 as Jewel by Lisa, she is best known for incorporating traditional West African textiles with modern tailoring techniques with an emphasis on sequin trim and beading. With a strong eye for tailoring and fit, Folawiyo creates feminine and modern silhouettes that match African aesthetics.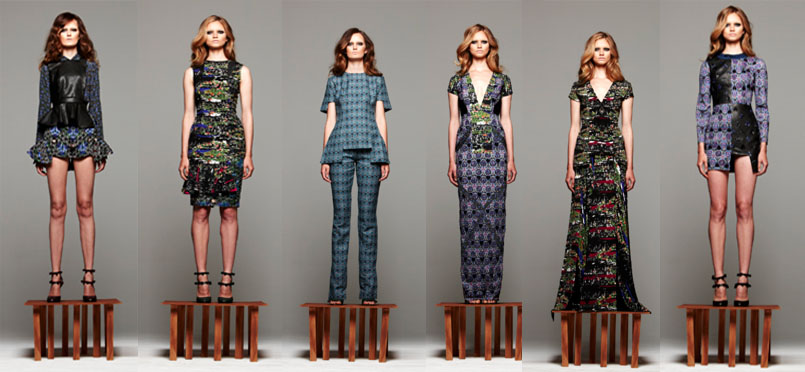 In explaining her move from law to fashion designing, Lisa Folawiyo said, "In 2004, there arose an unquenchable desire to express myself through fashion design and have a loud voice heard in fashion the world over." It wasn't an easy transition for Lisa but she took her time to master the art and build her legacy.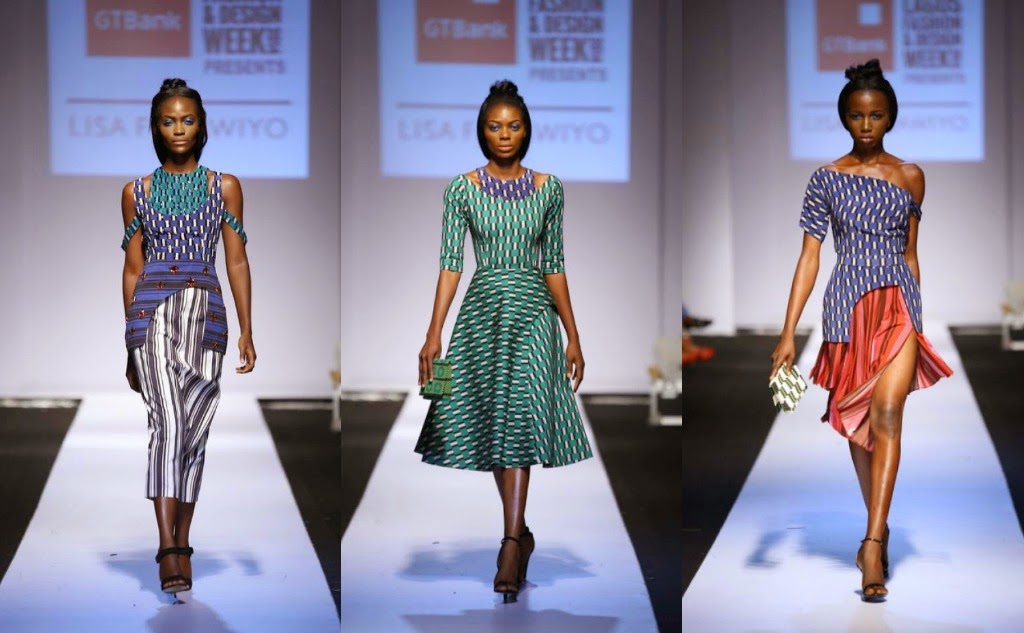 Her collection, Lisa Folawiyo, has been featured in several publications such as Vogue, The New York Times, Harper's Bazaar, Women's Wear Daily, Marie Claire among others. Having showrooms in Nigeria and New York, Lisa appears to be innovative as she's elevating Ankara fabric to something luxurious. This has made her one of the African women in the fashion industry  making an impact globally. Lisa attributes her success in finding and sticking to this unusual aesthetic.
She finds inspiration in simple things such as " beautiful prints, nature, culture, childhood memories, street style and fashion icons. My biggest style icons are my mum and mother-in-law. But actually, the list is way too long and ranges from famous icons to the woman on the street."
Like Lisa, finding a niche and excelling in it would help entrepreneurs and would-be fashion designers attain their goals.
Folake Coker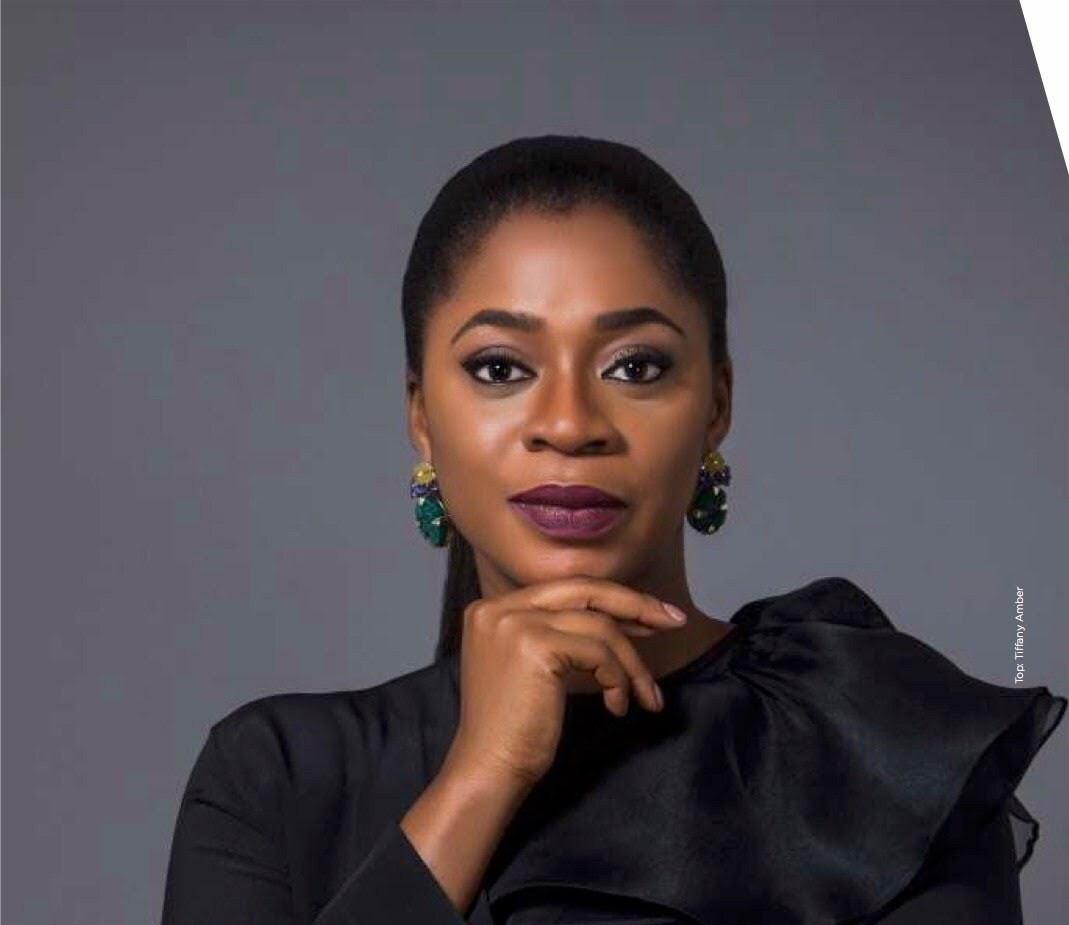 Folake Folarin-Coker is a Nigerian fashion designer, creative director and founder of Tiffany Amber. After her education in Switzerland and the United Kingdom, she earned a Masters degree in petroleum law. Rather than practice what she studied, Folake decided to pursue a career in fashion designing. 
In 2009, she won the Designer of the Year at the inaugural African Fashion Week in Johannesburg, South Africa, followed by Fashion Brand of the Year in 2012 at the Arise Magazine Fashion Week. Folake Coker has made incredible success in her work as seen in the awards and recognition received.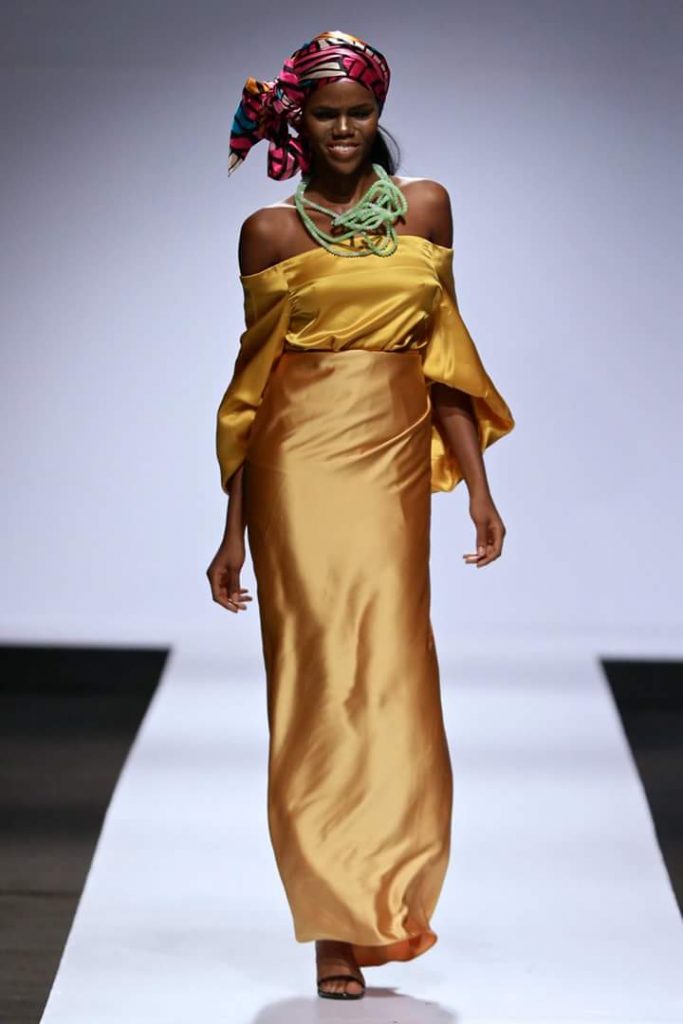 The brand which started as a hobby and passion has made her one of the females creating an impact in the African fashion industry. This shows that a hobby when harnessed combined with passion can lead to a satisfying full-time career resulting in the ability to become an employer of labour.
Amaka Osakwe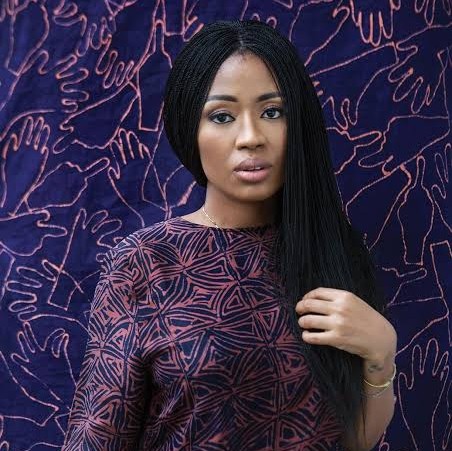 Amaka Osakwe is one of the African women in the fashion industry and also the founder of the fashion brand, Maki Oh. She received a Bachelors degree in Fashion Studies from Arts University Bournemouth in the UK. As a finalist in the LVMH Prize for young fashion designers in 2014, the brand has a grip in the world of fashion.
Maki Oh is a womenswear brand that blends traditional African techniques with detailed contemporary construction. Using a variety of resist-dyeing techniques, a process called Adire, she conveys a message."Clothing used to be a form of communication," said Amaka Osakwe, "Cloth would allow you to make a statement like, I'm happy that you're here' or I'm sorry about what I did earlier.' "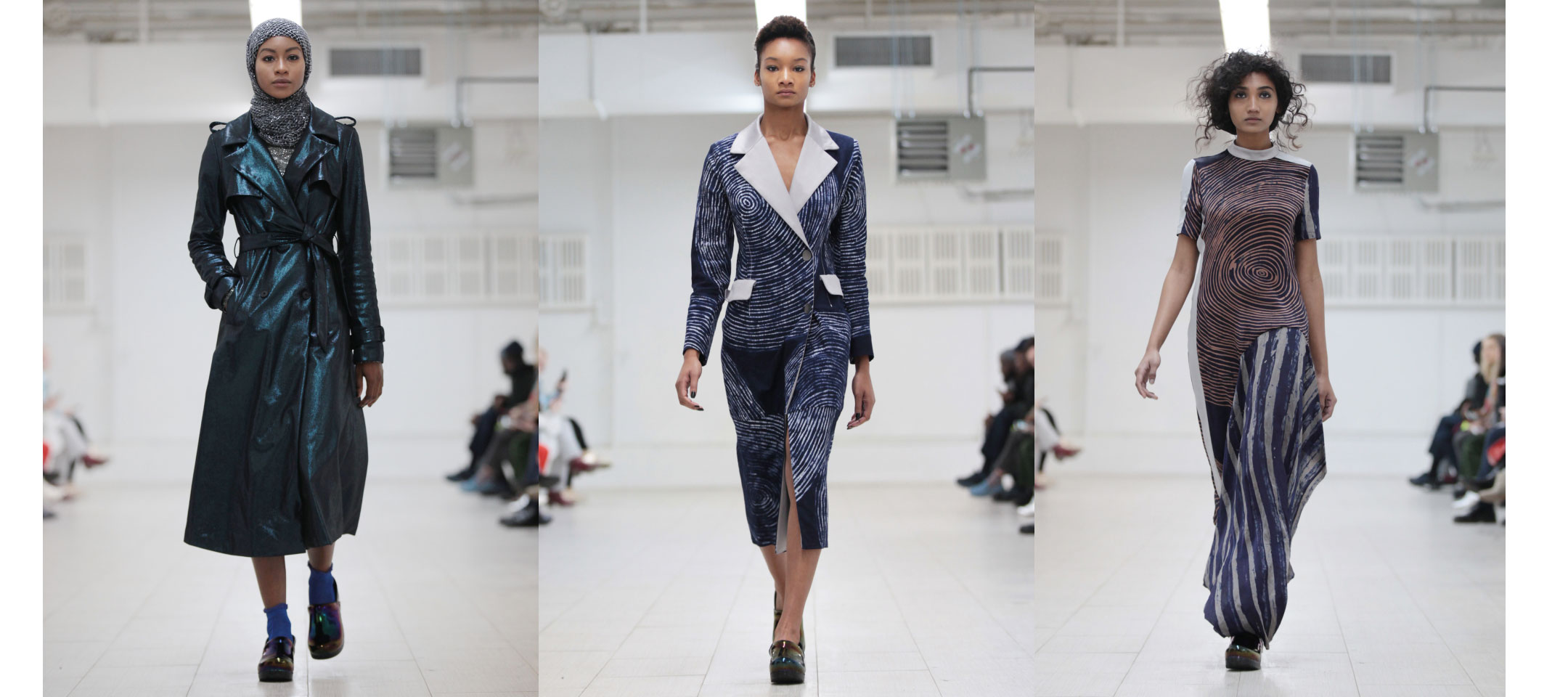 Combining knowledge acquired from a fashion school with her experience in the UK and African heritage boosted Amaka's brand. Maki Oh has been worn by Michelle Obama, Thandie Newton, Solange Knowles among others. Amaka is the first Africa-based designer that has been invited to the White House as one of Michelle Obama's favourite designers.
Obtaining training for a desired career and making the most out of it is the first step towards success. It's also important to stand out in whatever niche you choose, as this will help you be in a better position to grab an opportunity when it comes.
Deola Ade-Ojo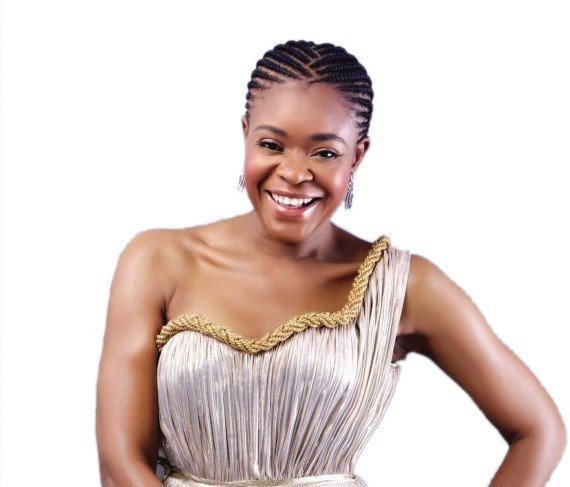 Deola Ade-Ojo is an haute couture fashion designer popularly known by her brand name, Deola Sagoe. She began designing in 1988 when she joined her mother's designing business with the intent of expansion. Deola is identified with paying attention to details, professional handling of various fabrics and understanding of all female body types.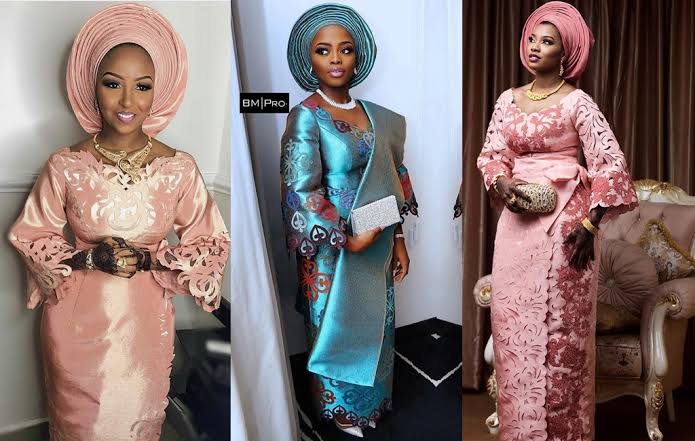 In 2014, Deola became the first Nigerian to have a stand-alone fashion show at the New York Fashion Week. In 2001, she was rated 37th on the African Almanac scale of 100 most influential Africans in the world. While in 2004, she pioneered the introduction of authentic African infused clothing to the Altaroma Altamoda Fashion Week.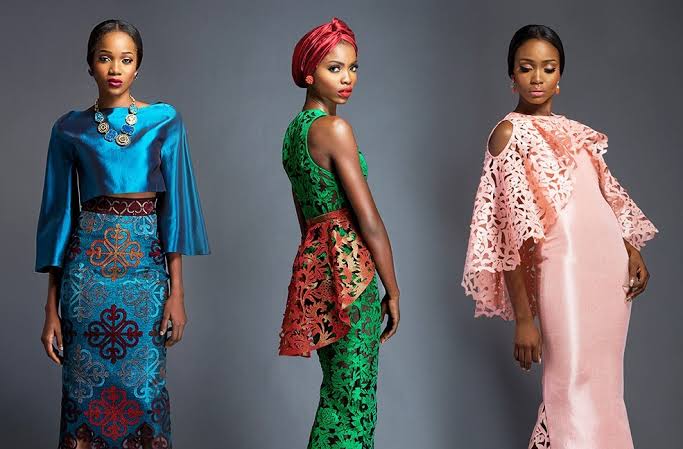 Deola explains how her work sets her aside from other fashion designers, "I try to fuse African cultural style with a modern approach to design. I love the dynamism of creating modernity out of something that is steeped in history. I think it's what gives my collection such a cultural mix."
On completion of a Masters in Finance, her father encouraged her to join the family business, Eilzade Group. When it was time to grant her father's wishes, Deola joined her mother's business instead. She says, "African designers need to celebrate their cultural roots and fashion history in order to become globally competitive."
Zizo Cardow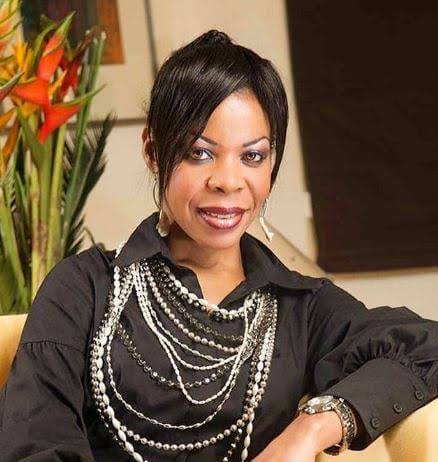 Inspired by traditional Ankara prints, Zizo Cardow is one of the women rocking the African fashion industry by creating contemporary women's clothing. Getting her first job in an Italian-owned boutique piqued her interest in fashion designing. Although not able to get a degree initially, she's a "self-taught designer who learns every day."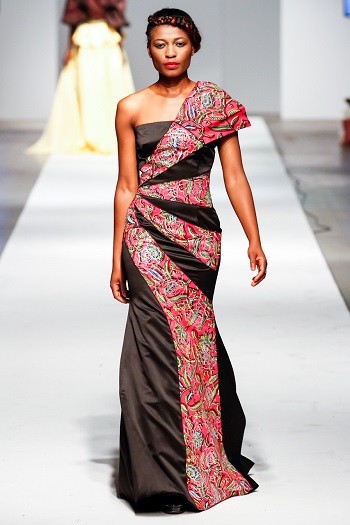 "I launched my way into the Nigerian fashion scene with asymmetrical designs and more than a decade after, it has gone mainstream. One of the perks and joy I derive in my joy is seeing people appreciate my designs. When I founded my label, we worked majorly with ankara fabrics and I am still an ankara-based brand. Today, the brand is being appreciated all over the world. I have always wanted to see ankara worn to red-carpet events and that is currently happening."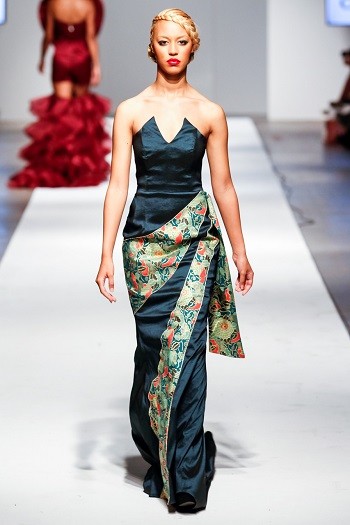 Drawing inspiration from the likes of Louis Vuitton and Chanel kept her going through the years. Her experience shows that a degree in the university isn't all that is required for accomplishing your goals. Having the drive to succeed alongside role models to pattern after can help in the attainment of your entrepreneurial pursuit.
Sindiso Khumalo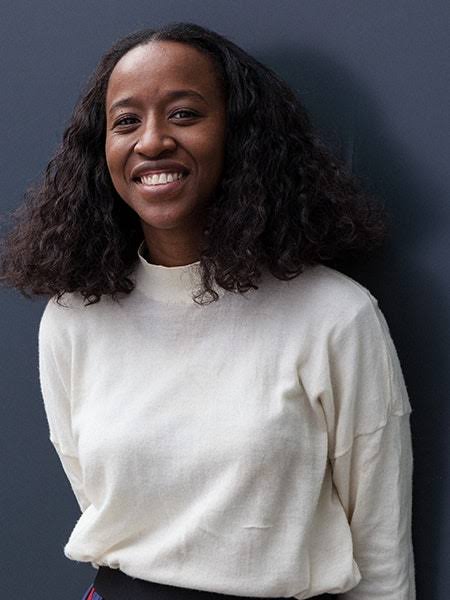 Sindiso is a womenswear textile designer who studied Architecture at the University of Cape Town before moving to London to work for Architect David Adjaye. She decided to delve into fashion and took a Masters programme in Design for Textile at Central Saint Martins in London. Based between London and Cape Town, Sindiso launched her brand after being a finalist in the Elle New Talent competition.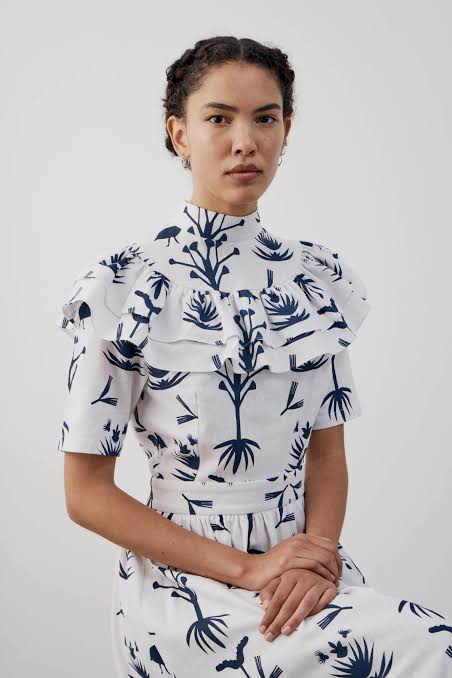 In February 2013, her Aretha dress was nominated for "Most Beautiful Object in South Africa" by the Design Indaba Cape Town. Her work has been showcased at the Royal Festival Hall in London and the Smithsonian Museum of African Art in Washington. Also, she works with NGOs in various parts of Africa in developing new textiles for her collections.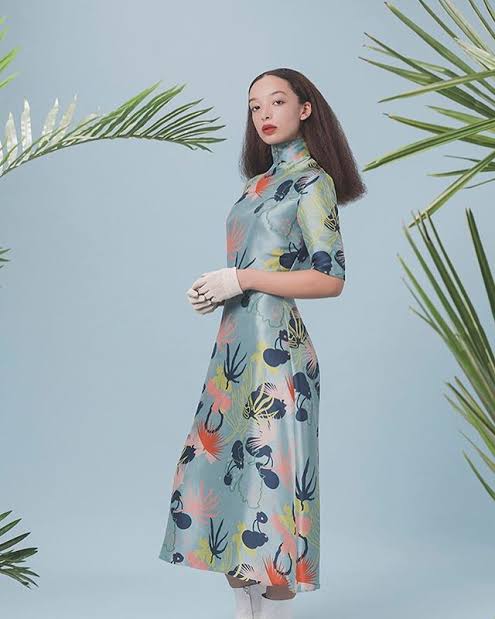 Sindiso's inspiration comes from her Zulu and Ndebele culture accompanied by the Bauhaus and Memphis movement influence. "I believe fashion can become an empowering agent by creating positive economic activities in otherwise marginalised parts of the world. She adds, "It's important to me that the clothes have integrity. That the workers are paid a decent wage and I work closely with the people who make the clothes."
Her ambition is to reduce unemployment in South Africa. For Sindiso, her designs "have an empowerment aspect behind it. South Africa has 25% unemployment, yet a vast wealth of craft and resources. For me, it's about creating partners and working to produce creative luxury pieces with local specialists."
Like Sindiso, having a vision can help upcoming fashion designers. It gives a sense of direction and purpose enabling you to achieve your short and long term goals.
Sophie Zinga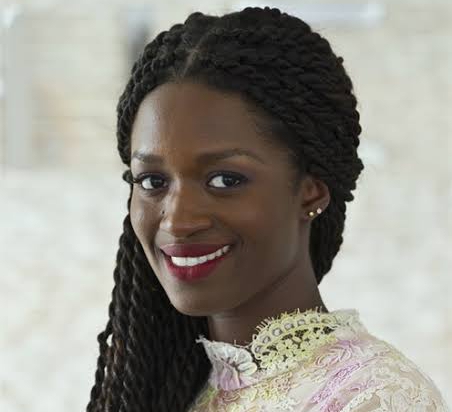 Senegalese born Sophie pursued her creative talent at Parsons The NewSchool of Design in New York. Afterwards, she launched her label in 2012 and opened her Atelier in Dakar the following year. The brand, Sophie Zinga is strongly influenced by her travels and the fusion of multiple cultures. Sticking to quality, she uses the finest materials and fabrics (silk, satin, bazin, semi-precious stones among others) and retains her "refined African touch."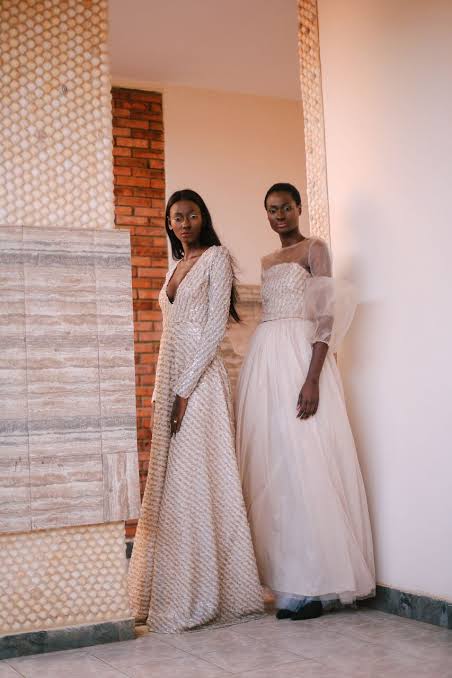 Her designs have been showcased in Milan, Johannesburg, Paris, New York, and Lagos. It has also been recognised by both the UN's Ethical Fashion Initiative and Vogue Talents for her ladylike womenswear. Summing up her fashion style, she says, "My aesthetic is feminine minimalism, I fuse different cultures into key pieces that give the modern woman confidence."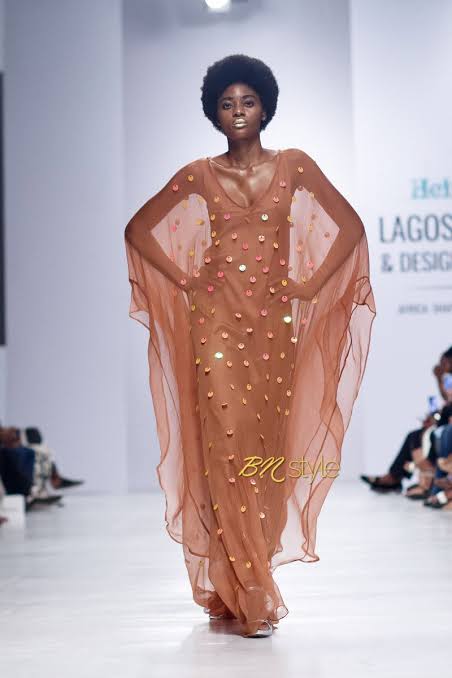 An impressive fact about this fashion designer is the production of her own fabrics. "Throughout my career, this has been a dream to be able to design my own fabric because the sourcing is a big issue." It's about controlling her resources in order to reach her objectives.
Sophie's example reveals the importance of being unique in a chosen career. It establishes your brand, giving it an edge in the marketplace.
Mimi Plange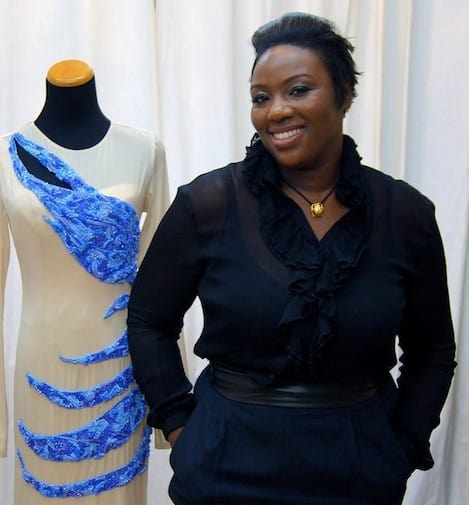 Mimi Plange is a Ghanaian born fashion designer and one of the women making waves in the  African fashion industry. She moved to America as a child where she studied architecture and also fashion designing at the Fashion Institute of Design and Merchandising in California.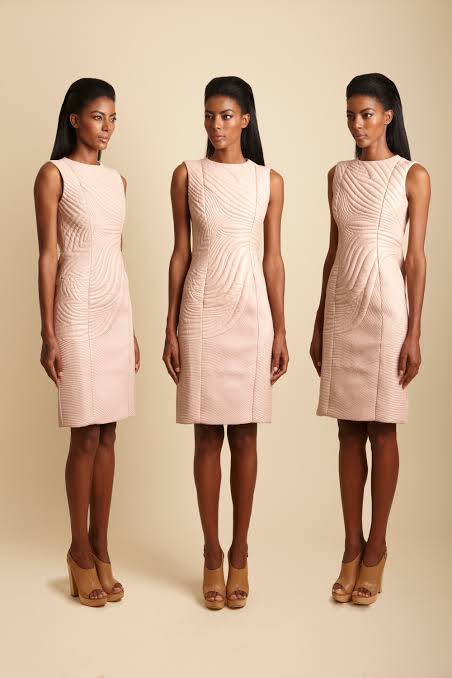 Her designs are influenced by historic victorian fashion and pre-colonial African heritage. "Throughout my design experience, I constantly look at museums, books, art music, global news and events. Everything affects fashion. You have to be aware of what is going on in the world and around you."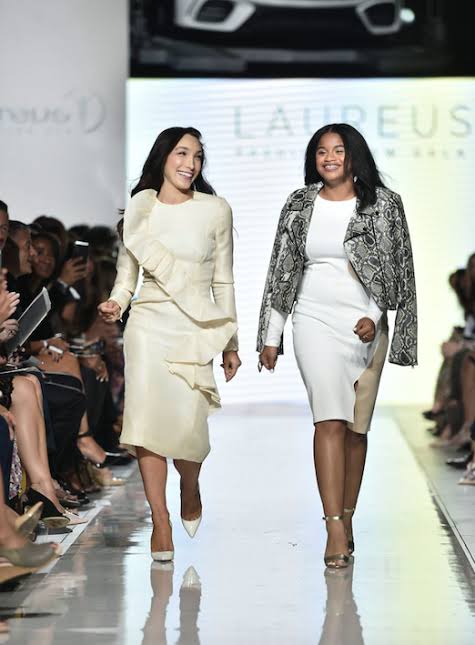 Mimi's designs have gained the approval of Michelle Obama, pop-queen Rihanna, tennis star, Serena Williams just to mention a few. It has been featured in Vogue, The New York Times, Glamour Magazine and Marie Claire.
She explained the success of her brand which is an inspiration to others. "I believe as long as you stay true to your brand and stay loyal to your customers and their wants, needs and desires, and you do it in an innovative and inspirational way, you will be recognised. You just have to keep pushing the boundaries and focus on your message so that it is clear, you need to have a story to tell with your designs."
Ejiro Amos Tafiri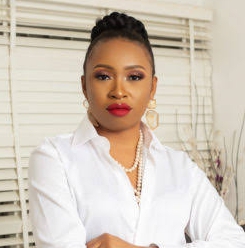 Ejiro is the originator of Ejiro Amos Tafiri (EAT) brand which was established to meet the needs of the modern woman. Her passion for designing was inspired by her grandmother who was a tailor when she was three years old.  
"Though growing up, I always loved clothes. As a child, my favourite outfit was Iro and Buba and I liked to wear matching outfits. If for one reason, my shoe didn't match my bag, I would have a bad day and any day I wore a completely matching outfit, that was a fantastic day. That is why I considered clothing and textile.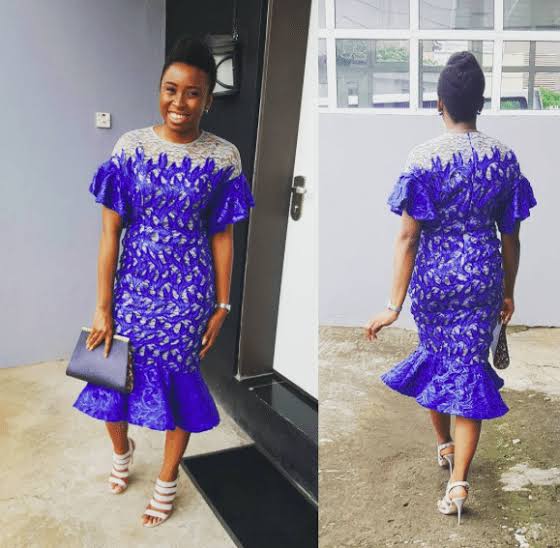 Her parents wanted her to study medicine but she opted for clothing and design at the Yaba College of Technology in Lagos. Initially, it was difficult for her as she did the marketing, designing, purchasing because she couldn't hire anyone at the time due to financial constraints. Ejiro's marketing involved hawking items for sale. "I can't begin to tell how many phones I lost that period from pick-pocket."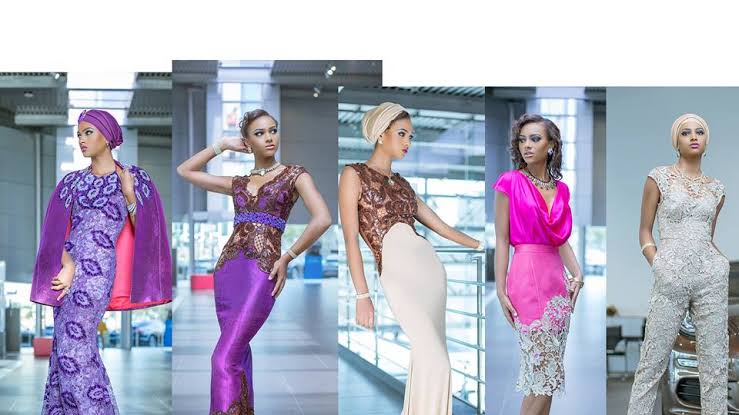 The turning point came when she introduced a brand "Oleku", an outfit that is birthed from the reimagination of Iro and Buba. The brand "Oleku" was not well received at first but with time, the design gave birth to other designs such as the Celine dress and Nadine set.
Ejiro is an inspiration to entrepreneurs. You may not be a peddler but whatever will work for the growth of your business is worth giving a try.
Katungulu Mwenda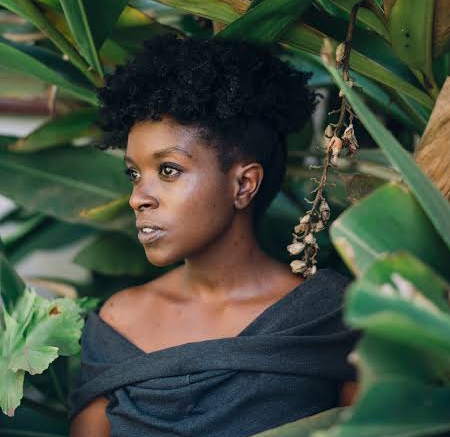 Katangulu studied fashion designing in the United Kingdom where upon completion she combined her education and experience to establish KATUSH —  a brand that creates a bridge between the realm of culture and tradition. Her designs are simple yet practical and elegant, designed for the self-aware and confident person.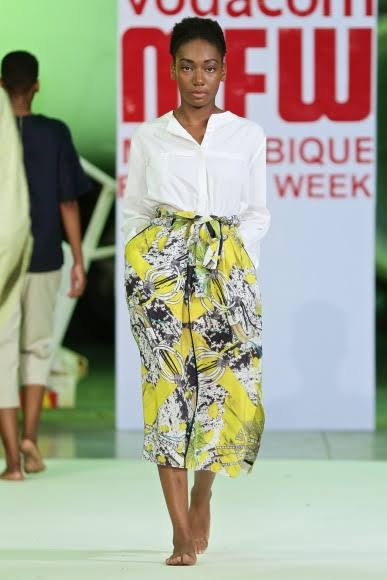 She spent much of her youth following around her late grandmother who ran a curio shop and sourced work from artisanal groups she worked closely with. This left an impression on Katangulu and it inspired her to work closely with community groups within the region to make innovative pieces for her designs.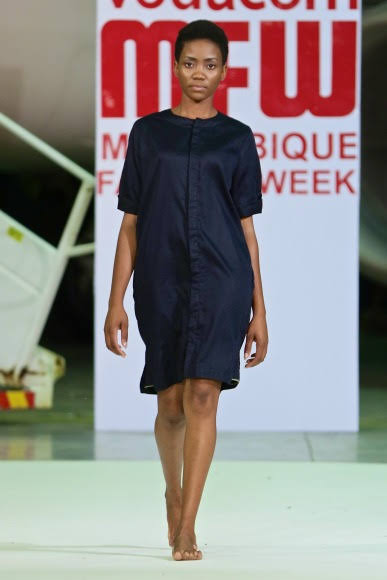 Her inspiration also comes from surroundings and daily experiences, pattern illustrations on the mud cloths in Mali and typical Imigongo art in Rwanda and the urban feel of Nairobi brings life to her work. Today, she's one of the African women in the fashion industry who has left a blazing trail for others to follow.
The journey of these women didn't start in a day. They got trained, practised non-stop, and most likely experienced sleepless nights with the goal of pushing out their designs. Therefore, take your time to hone the needed skills in whatever field that interests you and time will tell the amount of growth you'd have recorded.
---
Got a story worth telling? Shoot us an email with SUBJECT — "Story Worth Telling" — to [email protected].