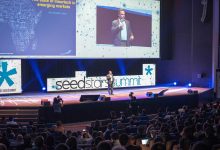 10 Startups Selected for the Seedstars Kinshasa finals
Seedstars World, arguably the largest seed-stage startup competition for emerging markets and fast-growing startup scenes, recently ended its pre-selection rounds in Kinshasa, Democratic Republic of Congo.
In partnership with Ingenious City a local host, Seedstars World will be holding a dynamic pitch event on Friday, September 21, 2018, to choose the country's best Startup in the final round.
The eventual winner will represent the Democratic Republic of Congo at the Seedstars Regional Summit, with the benefit of an all-inclusive trip to Switzerland, to compete at the Seedstars summit for the position of Seedstars Global Winner. A cash prize of up to $1 million is up for grab in equity investment and other material prizes.
In an earlier edition, the Democratic Republic of Congo was represented by Youdee, an online real estate platform that checks and rates dealers, and offers a tailored catalogue to customers.
This year 11 startups will pitch before a jury that consists of Henri Plessers, Country Representative at FSDAFRICA, Jean Paul Odent ,  Head of Commercial Banking at RawBank, Bob David Nzoimbengene, Managing Partner at Deloitte RDC, Bas Zuidberg, Lead Consultant at Elan RDC, and Fanny Dauchez, Senior manager of West Africa region for Seedstars World.
Here are the 11 startups selected
Afrintic SAL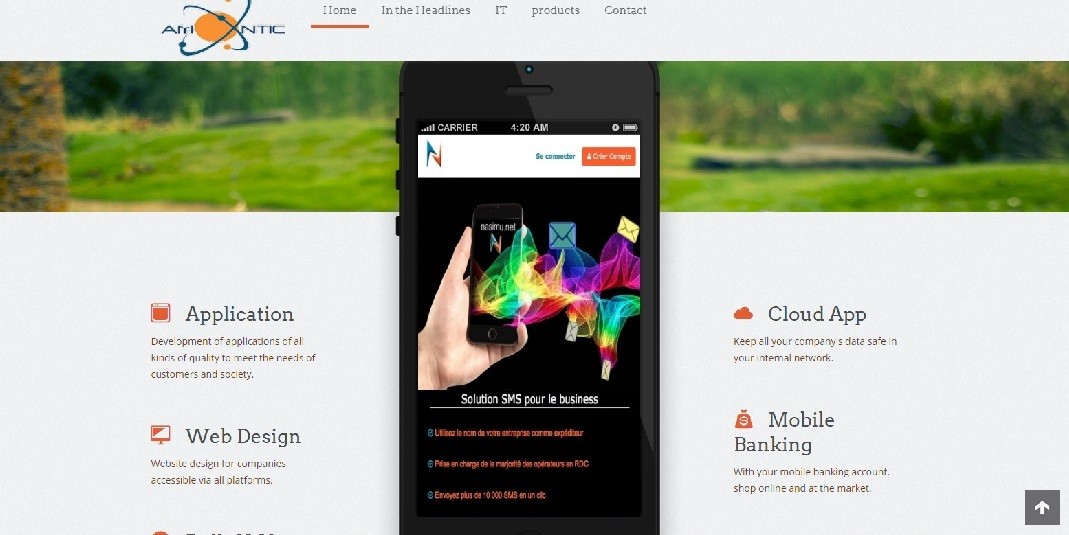 This website offers solution to businesses or any other institution to quickly and automatically contact their customers, members or workers by a system of bulk SMS sending.
Afrintic leverages technology to provide customers with quality products that meet their requirements and meet international standards.
Alternative Energy Technologies Group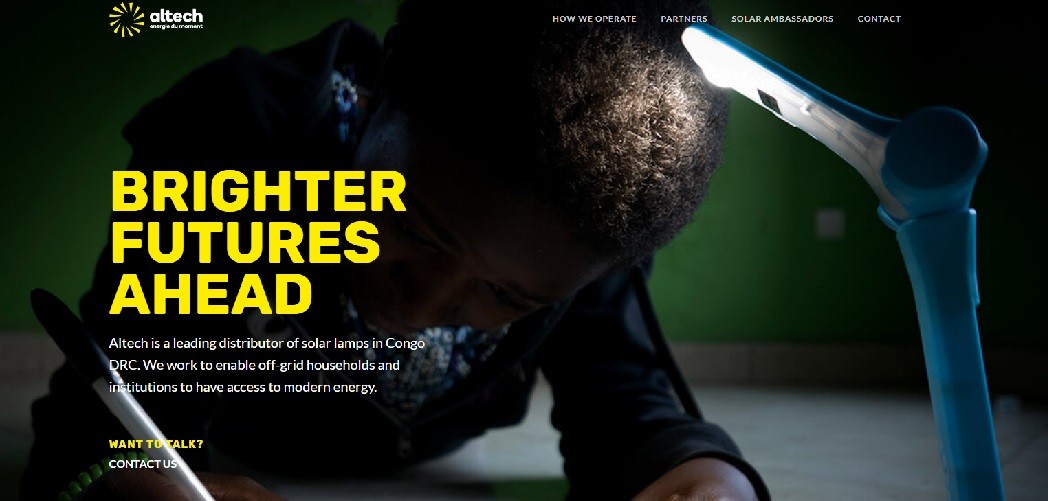 The startup is a leading distributor of solar lamps in Congo DRC according to the website. The energy startup enables off-grid households and institutions have access to modern energy.
According to the website, local communities can contribute to socio-economic development through jobs provision and cost savings. Alternative Energy reduces the use of fossil fuels, other combustibles, reducing emissions and pollution.
The energy startup also enables its users to replace dirty, expensive unreliable sources of energy with clean, affordable, reliable energy solutions, leading to significant improvements in their income.
Ebutelo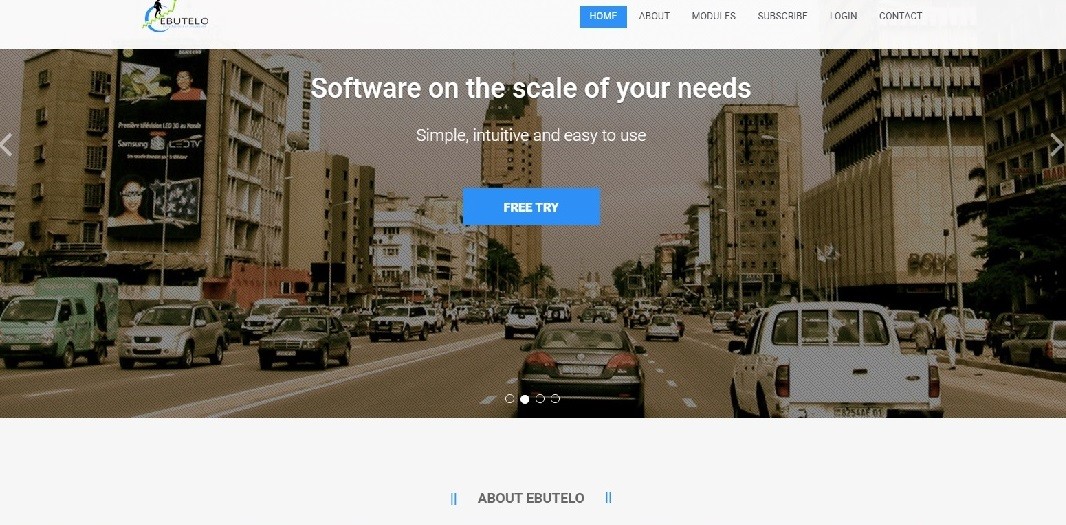 Ebutelo means scale in the French language. The startup provides software for types of businesses: hotels, restaurants and also retail. This software makes it easy for hotels, restaurants and retail businesses to manage their businesses with our ERP software adapted to their needs.
Designed based on the realities that companies face daily, Ebutelo's functionalities meet any specific need for a single or multi-site establishment.
According to the website, the software application allows users to decide what information they want to put within reach of workers through its right of access system that allows them to have control over all activities.
EHE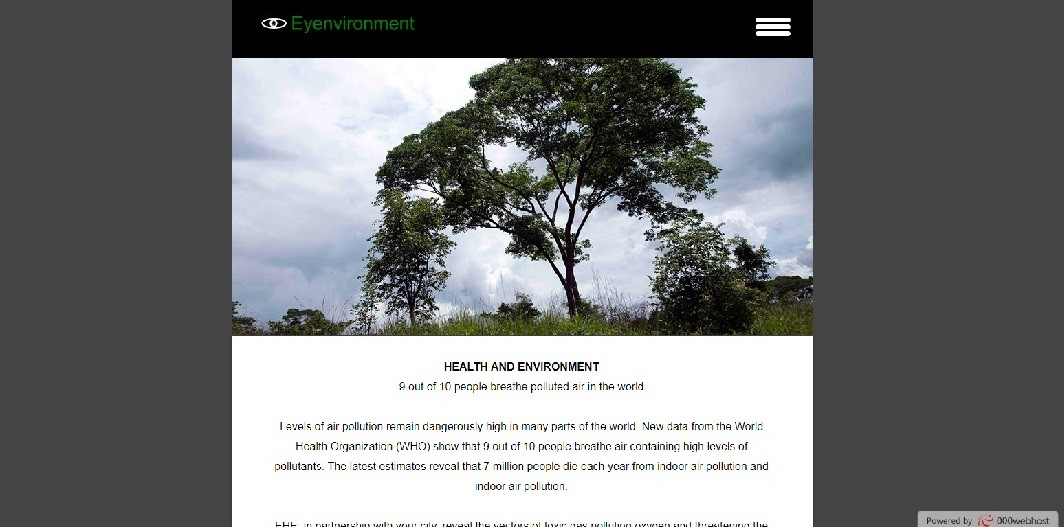 The levels of air pollution remain dangerously high in many parts of the world. New data from the World Health Organization (WHO) show that 9 out of 10 people breathe air containing high levels of pollutants.
EHE is a health and environment startup that reveals the vectors of toxic gas polluting oxygen and threatening the biodiversity with more precision in order to resort to a durable and healthy solution.
EHE gives solutions to safeguard public health and biodiversity.
Faysal Company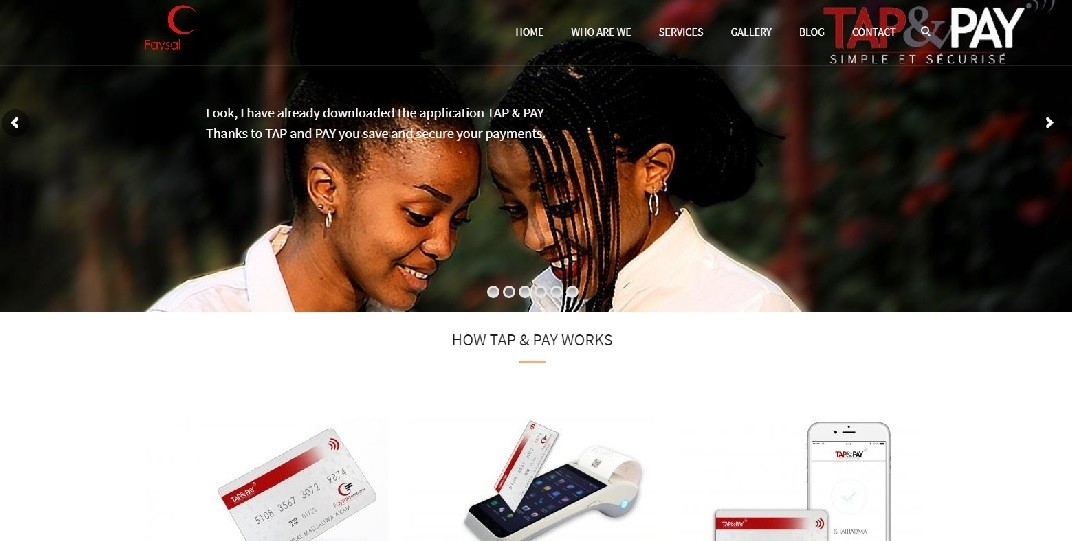 This company is a Fintech startup providing intelligent interactive IT solutions in Congo and Africa. Faysal claims to have revolutionalised the electronic payment via a magnetic card.
This organisation has carved out a constant on the situation of the current world technological revolution and runs behind the reassuring improvement of the living conditions of the populations.
According to the website, users are assisted to automate their information systems to decrease the delay when performing tasks in different departments.
Injobyte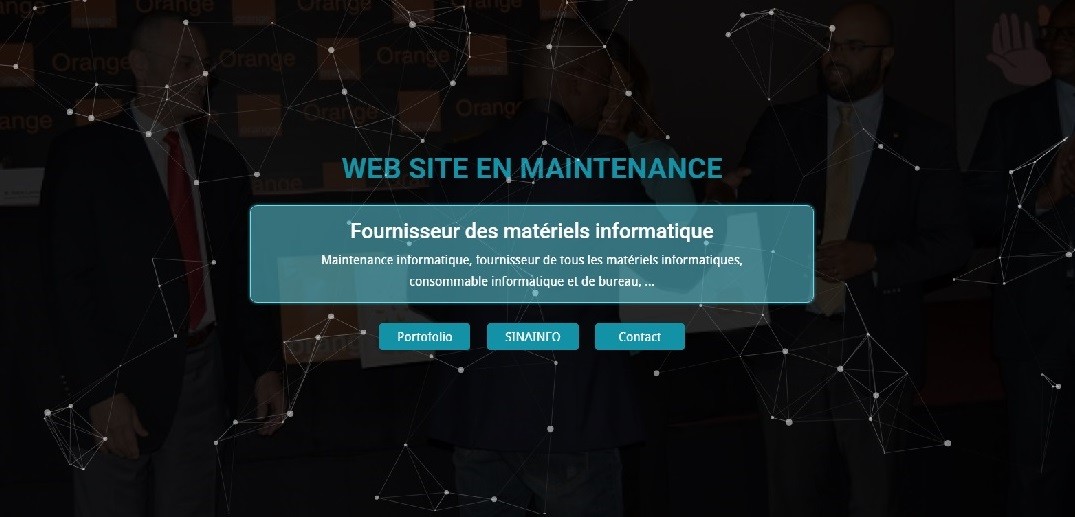 Injobyte provides a hardware application for digitising bulletin boards in universities, churches, companies and other organisations. Users on this website are provided with mobile applications for remote access to information.
Integrity Media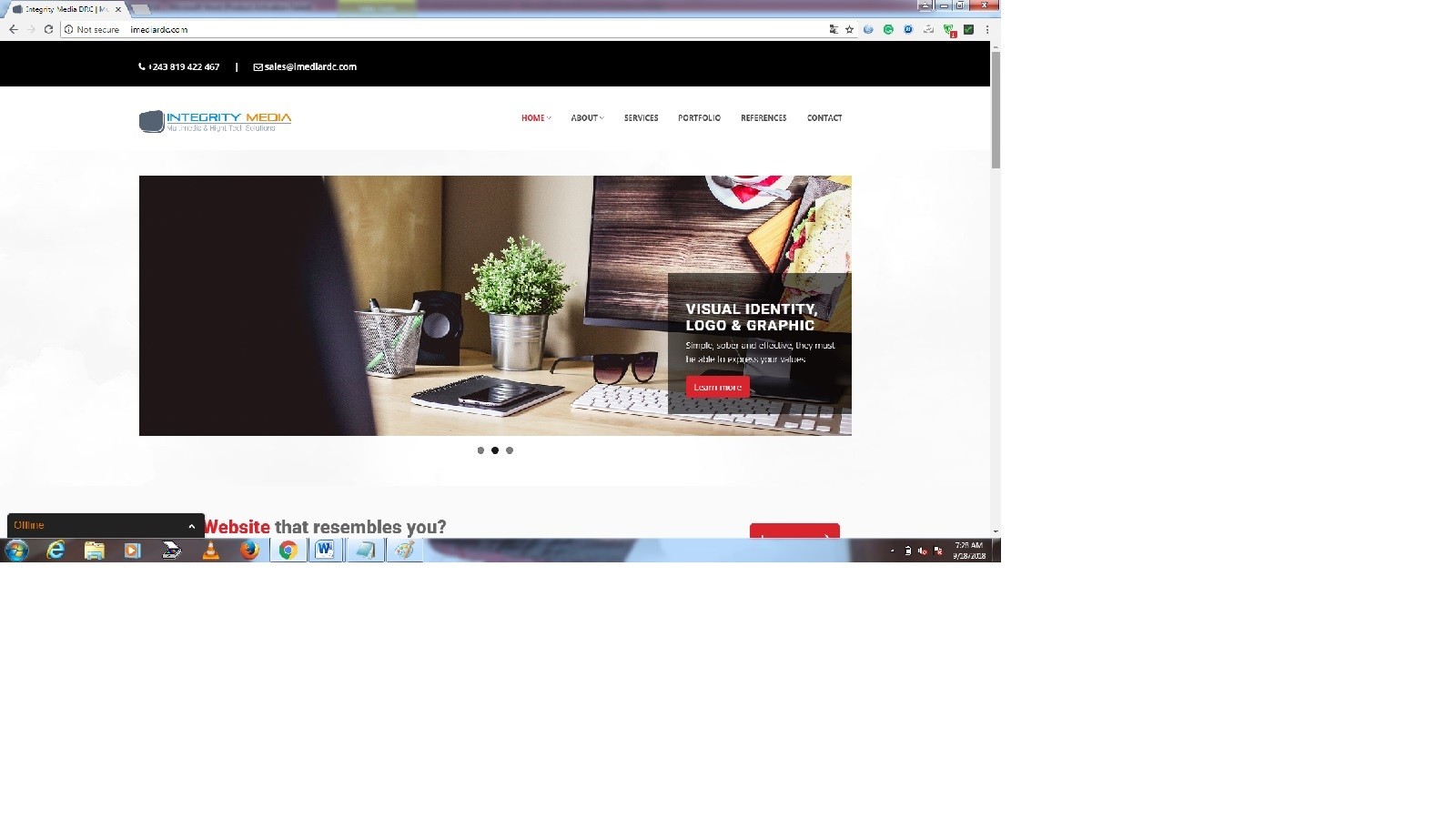 A web and multimedia agency offering a wide range of professional services. Integrity Media accompanies its customers and offers them new ideas combining respect for the environment and the latest technologies in vogue.
The agency also offers services in auditing, telephony, database design, and web content writing.
Schoolap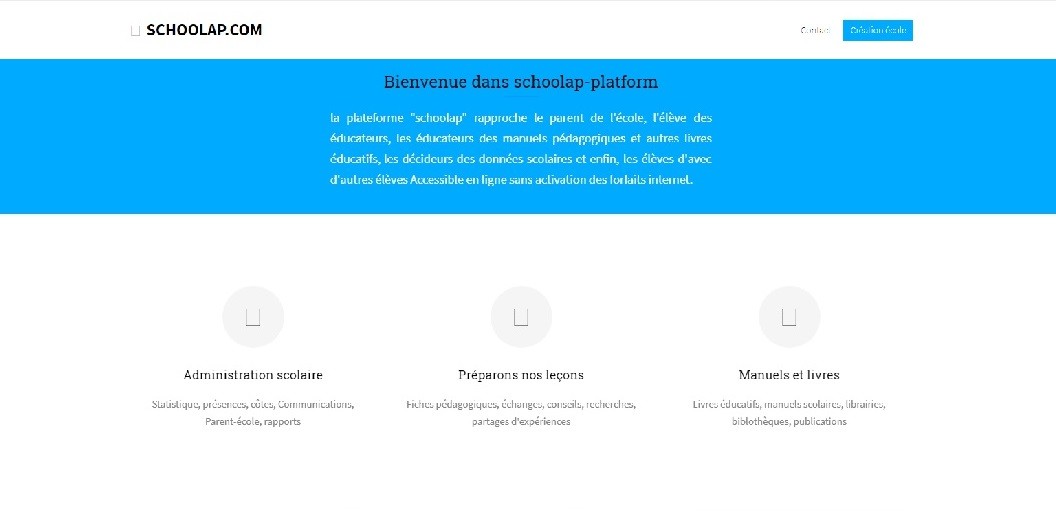 Schoolap is an online platform offering web applications for schools, student educators and parents of students.
This educational online startup connects parent, student, and educators to of the educational books. The website gives accessibility online without activation of internet packages.
SMS Emploi
Emploi saves users time in search for service providers, and explore the website database to find the providers that match users specification. With Emploi, users rely on the opinions of others to make choice and pay only once for each provider contacted.
The website allows users to create their account in 5 minutes and lets them get discovered to the world through users professional page. According to the website the more solicitations users receive, the more chance users have to receive positive reviews on their page and being better placed in the search results.
STATS Congo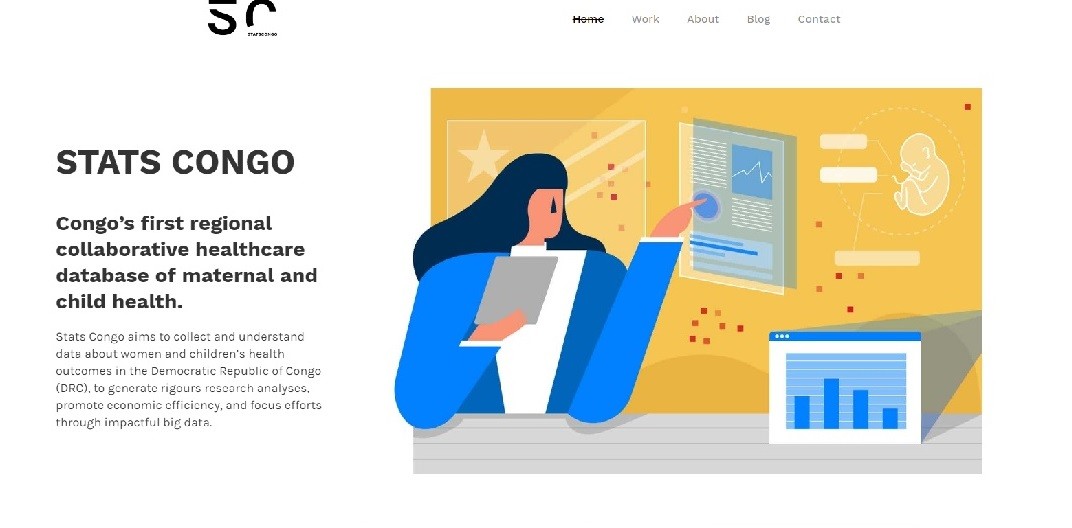 This is Congo's first regional collaborative healthcare database of maternal and child health.
Stats Congo collects and understand data about women and children's health outcomes in  DR Congo, to generate rigours research analyses, promote economic efficiency, and focus efforts through impactful big data.
According to the website, the medical data in DR Congo is not consistently digitised, centralized and stored for long-term research analyses. Stats Congo has created the first centralized electronic health records database system in DR Congo, it will help inform current and ongoing policies, allocation of funding programs and numerically advocate for the wellbeing of underserved women and children.
---
Featured image: techrasa