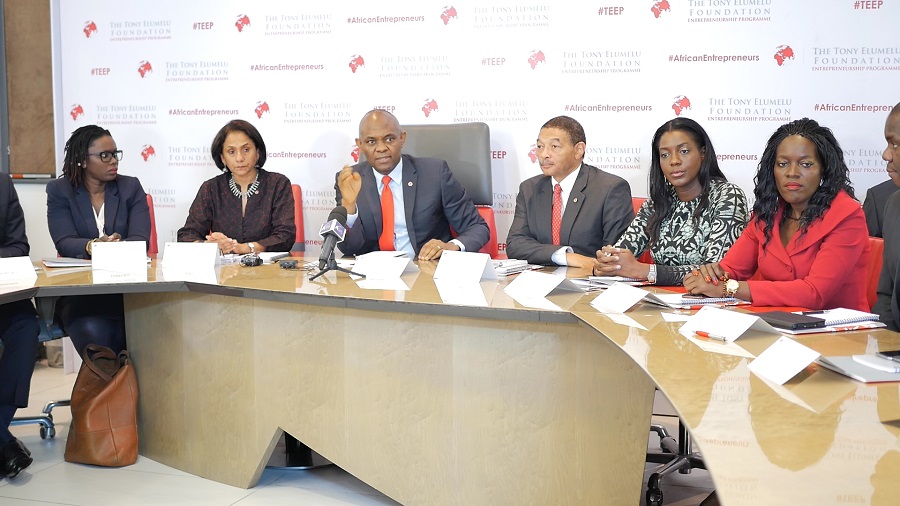 TEF 2018 List: 1,000 African Entrepreneurs selected to get $5000 each from TEFEP
On January 1, 2018,  the Tony Elumelu Foundation Entrepreneurship Program (TEFEP) opened up its portal for the 4th consecutive year, to receive applications from African entrepreneurs, for a chance to win $5,000 grant for their businesses.
Today, March 22, 2018 — which also happen to be the birthday of  Mr Tony Elumelu himself — TEFEP announces the 1000 entrepreneurs who made it to its 4th cohort.
According to the foundation, 151,000 entrepreneurs across 30 sectors submitted applications from 54 African countries. The selected 1,000 had emerged victorious, after passing through series of screening phases, spearheaded by the foundation itself, and other professional entities.
The Tony Elumelu Foundation Entrepreneurship Program (TEFEP) was launched in 2015 by the renowned philanthropist and Chairman of UBA, Tony Elumelu. Regarded as Africa's largest philanthropic initiative, the goal of TEFEP is to identify, empower and support 10,000 African entrepreneurs, create a million jobs, and add $10 billion in revenue to Africa's economy in 10 years. To achieve its mission, the TEF Entrepreneurship Programme earmarked the sum of $100 million at the onset.
In addition to the initial $5,000 grant, selected entrepreneurs will have access to another $5,000 as a follow-on convertible loan, a 12-week intensive online training, mentorship, and the Tony Elumelu Foundation's network.
For the 4th time in a row, Nigeria has the highest number of entrepreneurs accepted into the program. This new cohort will put the total number of beneficiaries so far at 4, 000 — implying that the TEFEP has achieved 40% of its set goal. Since inception in 2015, the foundation has witnessed a continuous increase in the number of applicants throughout the continent. From 20,000 applying in 2015 to 40,000 in 2016, followed by 90,000 in 2017 and now 151,000 applicants, African entrepreneur are definitely not resting on their oars.
Click here to see the full tef list of selected entrepreneurs.