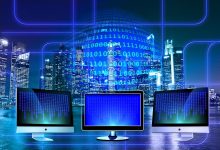 Cambridge Analytica Shuts Down, Facebook Hits Harder on Apps, in the Wake of Data Scandal
Following the Cambridge Analytica and Facebook's mayhem this year,  users have call on the latter to put control measures on its privacy policy. In light of this, up to 200 apps have been suspended from Facebook platform — for misusing users' private data — and more are being currently investigated.
Ime Archibong , Facebook's Vice President of Product Partnerships reveals that thousands of apps have already undergone serious investigation with 200 of them under suspension and monitoring. In the bid to enhance privacy infringement check, Facebook users can now log into a help page, to verify if their data is mishandled. The data breach took place before the site's platform policies were changed in 2014 according to Facebook.
Although, the data breach took place long before the social platform's policies were changed in 2014, the unraveling pretty much occurred this year. Not long after the exposition, by Christopher Wylie , SCL Group, the parent company of Cambridge Analytica has reportedly severed business ties with its American-based workers. This occurred during a conference call led by the SCL Group's current Chairman, Julian Wheatland where it was announced that the SCL Group, connected to Cambridge Analytica, will now close doors.
In explaining the decision to close Cambridge Analytica and SCL Group offices in London, New York City, Arlington, Virginia and Washington D.C., Wheatland cited the 'investigation into the massive data harvesting by Cambridge Analytica' as a scandal which has soiled the company's reputation and has led to a considerable loss of clients — the siege of media coverage has driven most of the company's customers and suppliers.  According to Julian, rebranding the company's current environment is "futile."