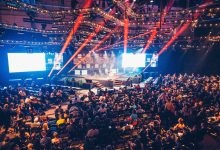 Slush 2014 November 18-19th Helsinki, FinlandPhoto: Jussi Hellsten www.jussihellsten.com www.facebook.com/jussihellstenphotography
African Startups Can Now Apply for Slush Global Impact Accelerator Program, Finland
Slush Global Impact Accelerator (GIA) is a program created in collaboration with the Ministry for Foreign Affairs of Finland and other multiple partners worldwide. The main goal of this program is to support impact-driven startups via a four-week programme and display their business opportunities in the present emerging market.
The Slush Global Impact Accelerator is looking for startups that are already generating revenue, can demonstrate impact, and have the vision to solve problems globally. According to Slush, over 2000 startups benefited from the program in 2017 alone.
In 2017, over 2,600 startups, 1,600 investors, and 600 journalists from over 130 countries gathered to Slush to drive business, and to experience the phenomenal atmosphere".
Benefits
The progamme offers:
Impact-driven entrepreneurs together to accelerate their businesses
Additional financing and build long-lasting networks
strengthened networks between the impact actors
Engagement of the nordic community with the global impact entrepreneurs
Mobilisation of capital towards impacting businesses
How to apply
If you are interested in this, visit the website for more information about the program, or head straight to apply. Deadline is on Thursday, May 31, 2018.