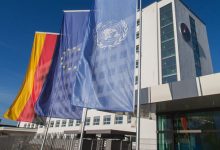 Exposure Trip 2018 to Germany for Nigerian StartUp Founders
This initiative is organised by the Delegation of German Industry and Commerce (AHK Nigeria), in cooperation with the Tech Entrepreneurship Initiative "Make-IT in Africa"(GIZ) to expose Nigerian startup founders to Germany's most promising startup hotspots via Exposure Trip 2018.
The 7-day guide tour of Germany's startup hotspots in Cologne, Dusseldorf and the Ruhr area will help Nigerian startup founders explore peers and talent; build a feeling of what drives the German "startup-scene"; get a grasp of current developments in the market; and most importantly meet potential customers, partners or investors.
Program Requirements
Note: this program is only for Nigerian startups. Below are the requirements. 
Your startup is in the "market testing" phase: i.e. you must be beyond the seed stage; successful accomplishment of first investor rounds is beneficial
You have developed a scalable business model with an international approach
Your startup is active in the fields of InsurTech, Smart City, Logistics & Mobility
How to Participate
Exposure Trip 2018 to Germany will begin on 7th October 2018 and end on 12th October 2018. Interested Nigerian startup founders who satisfy the requirements should proceed to apply on the website. Application deadline is Tuesday, July 31, 2018