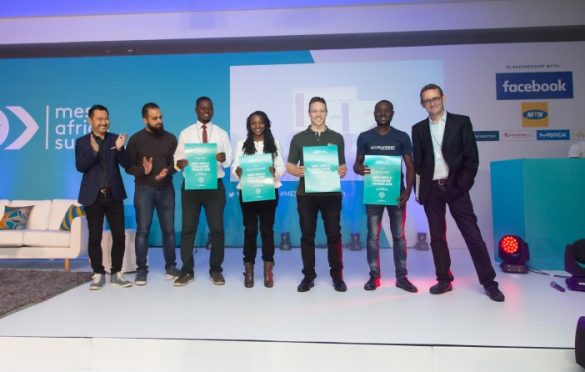 One of These 5 Finalists will Win $50,000 at the 2019 MEST Africa Challenge
MEST Africa has announced the names of five startups that will pitch at the 2019 MEST Africa Summit taking place in Nairobi, Kenya.
The summit is scheduled to hold between 10 and 12 June 2019, and startups would be competing for a chance to win $50,000 in equity investment. Additionally, the winner will have a place at a MEST Africa incubator of their choice
The five startups, which are from Ghana, Ivory Coast, Kenya, Nigeria and South Africa, were selected after respective regional final events held in Accra, Lagos, Nairobi, Cape Town and Abidjan on 27 and 28 February 2019.
Here are the five startups;
AMPZ.TV, Nigeria
AMPZ  provides a platform for talents to curate their sports profile, showcase and connect to the right audience.
OZÉ , Ghana
OZÉ is focused on enabling small businesses and local ownership to grow with technology, particularly in emerging markets. This it does by providing small businesses with the data they need to make decisions.
WayaWaya, Kenya
WayaWaya provides solutions that include payments, fund transfers and group savings to individuals, developers and businesses through Mobile Apps, Social Media integrations, APIs and Software Development Kits (SDKs).
Seekewa , Ivory Coast
Seekewa is a fintech platform that has developed a voucher system which enables internet users and companies from around the world to support small agricultural projects in Africa. With vouchers starting from $25 on Seekewa, users can directly allocate equipment or services to growers, ranchers or fishermen to create or develop profitable businesses.
Snode Technologies, South Africa
Snode was created with the vision of giving individuals and businesses alike the freedom to make their own decision, without the constant worry of someone stealing their ideas.
In a statement,  MEST Africa managing director Aaron Fu said the finalists stood out as a result of their impressive growth and potential for expansion.
"There has been a growing number of companies who have managed to scale in a variety of sectors; so this investment will be vital in aiding these companies to join this expanding group," said Fu.
Whoever wins in June will be the second company to join MEST Africa's portfolio without having to go through the training programme. 2018's challenge was won by Nigerian accounting platform Accounteer. The startup has since gone on to expand to Kenya and has raised additional funding.
Will a Nigerian startup cling the prize again this year? Maybe time will tell.
---
Never miss an important story during the week. Subscribe to smepeaks weekly newsletter now.