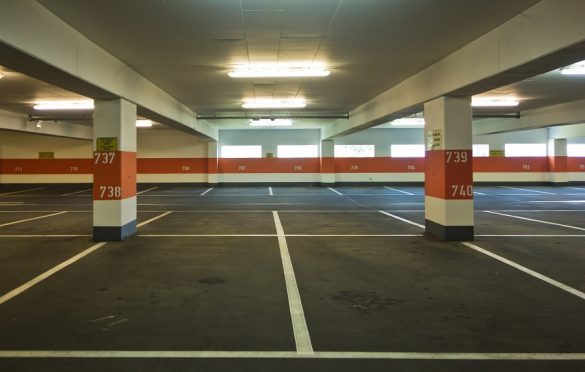 Kenyans Can Now Make Extra Cash Renting out Spare Parking Spaces, Thanks to a New App
Australian parking app Kerb, that enables homeowners to make extra money has been launched in Kenya. The app which is like 'Airbnb for Parking', provides a platform where homeowners can rent out their spare spaces to make extra cash and drivers can use the app to park easily and cheap.
Kerb changes the conventional view about where people can park their cars, motorbikes, boats and even helicopters. With the use of technology, Kerb unlocks empty spaces across the world's busiest cities, helping individuals, businesses and governments save time and money.
"I have found Kerb to be an awesome way to make use of my car space when I'm not parking my car there! The app is user-friendly and makes the whole process super-easy. The staff at Kerb have great communication, too. There's no downside to using Kerb and I recommend it for everyone," says Kerb leaser, Nancy Ouma.
Additionally, Kerb offers a car park management solution which allows churches and schools use their car park to fundraise, allows universities and shopping malls to better manage their parking, and enables businesses to put their car parking spaces to work and generate extra cash. Residential committees can also use Kerb to monitor visitors' parking spaces and manage the allocation of parking spaces in apartment buildings.
Kerb's Co-founder, Rob Brown says, "Governments love Kerb because it reduces congestion and environmental impact by getting cars off roads, makes use of existing infrastructure – and means more money for locals to spend on the economy."
Kerb's parking spaces start at KSh 300 ($3) a day, depending on where they are located. The app is free to download on iOS and Android devices and also available on the web. Launched in October 2016, Kerb is live across the world in 19 languages and localised in 300 cities.
Obviously, Kerb is solving the problem of traffic congestion caused as a result of indiscriminate parking of vehicles. This would be a welcome development if deployed to Africa's biggest megalopolis, Lagos, or maybe not.
---
Never miss an important story during the week. Subscribe to smepeaks weekly newsletter now.