Innovation Corner partners UK govt, Aluko & Oyebode to launch Beyond Nigeria, a 6 session summit 
Following the selection of Innovation Corner in the Go Global Africa program from a pool of 400 applicants in Africa, the organisation has launched Beyond Nigeria to reflect the immersive learning from London to the tech ecosystem in Nigeria.
Founded in Nigeria by Tochukwu Egesi, Innovation Corner is a year old pan-African social innovation centre focused on using technology to solve social problems and supporting entrepreneurs through learning and its network. So far, two tech products have been created via the internal innovation team–Blueform and Rem Health.
---
Also Read: Google Form, Survey Monkey Now Have a New Rival in Africa
---
Just as the name implies, Beyond Nigeria brings together leading young entrepreneurs, investors, ecosystem players and executives from across Nigeria to drive conversations around growth and acceleration beyond Nigeria.
The debut edition of the six-session summit held on Saturday, May 11, 2019, and saw notable speakers and attendees who gathered to express their keen interests and drive deep conversations around the ecosystem.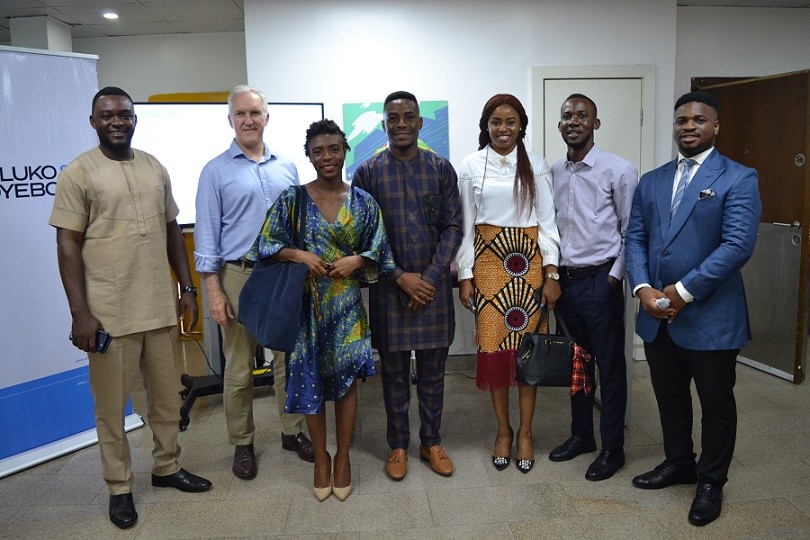 Building on the success of the first session, Innovation Corner and partners will hold the next sessions holding in June and July, where business leaders from Seamless HR, AB InBev, Microsoft, Seamfix etc. will gather to discuss topics relevant for idea and early-stage businesses to scale beyond Nigeria.
In addition to keynote speeches and panel discussions driven by Nigeria's top entrepreneurs and thought leaders, Beyond Nigeria will host a networking session for the tech ecosystem with the UK Government to deepen the ongoing relationship between the Nigerian tech ecosystem, the UK government, Aluko & Oyebode and Innovation Corner.
According to the CEO of Innovation Corner's CEO, Tochukwu Egesi, Beyond Nigeria has identified a gap in the social innovation space with regards to human-centred design for social problems in Africa and support for idea and early-stage businesses in Africa.
So we are happy to co-create solutions and support startups with prototyping, learning and network in partnership with corporate and government organizations as we are currently doing today with Aluko & Oyebode and the UK government as sponsors and Greenhouse Capital and Trep Labs as partners."
Further to this, the UK High Commission Head of Prosperity, Guy Harrison expressed the readiness of the support of the UK Government to the tech ecosystem spread across the country in the future.
"The UK Government is passionate about technology as the new frontier for economic development in Nigeria and is committed to supporting the ecosystem to thrive.  
Guy exposed that as part of their support to the ecosystem, the UK Foreign on his last visit to Nigeria took a tour of the tech ecosystem in Abuja. Guy,
Osiri Ndukwe Associate, Intellectual Property and Technology Law at Aluko & Oyebode, a premier corporate law firm in Nigeria said that the firm has made the startup ecosystem the centrepiece of positioning itself for the current clime in our world.
Aluko & Oyebode is committed to supporting the tech ecosystem and happy to partner with Innovation Corner to do that.
Other speakers to at the debut edition include Mary Joseph (Associate, GreenHouse Capital), Chidi Koldsweat (CEO, Donors for Africa), Idongesit Udoh (Head of digital Access program, UK high commission) Abdulaweed Adeola (Trep Labs) and Seun Dosunmu (Across All Initiative).
Additional partners for the Beyond Nigeria in the coming sessions include Seamfix, Microsoft, Seamless HR, smepeaks, Hypecity and MTN foundation.
---
Never miss an important story during the week. Subscribe to smepeaks weekly newsletter now.