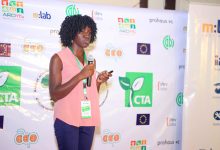 ICTEL Expo 2019 now calling on startups to pitch and connect with top investors
Applications are currently ongoing for tech businesses to pitch during the 2019 edition of the Information communication technology and telecommunications EXPO (ICTEL EXPO 2019).
ICTEL EXPO is an annual professional trade shows that focuses on ICT and Telecoms industry. This event is proudly organised by the prestigious Lagos Chamber of Commerce and industry (LCCI) and has, since launch in 2015 brought together significant players and technology enthusiasts, creating an avenue that gives a definitive view of the Nigarian ICT and Telecom industry as wells as visibility to new trends in innovation, while providing an excellent networking opportunity for businesses.
---
Also Read: Over 1,000 to convene at ICTEL Expo 2019, discuss 4th Industrial revolution and meet investors
---
The ICTEL 2019 Startup Pitch is a category created to provide investment opportunity for entrepreneurs and investors and highlight startups with great tech-related business ideas.
Entrepreneur and boarding startup founders looking to give their projects a big boost at the are welcome to pitch at the ICTEL Expo 2019.
Benefits of the ICTEL Expo 2019 Pitch Session
Promote your company on a national stage to 1,000+ attendees
Get exposure to hundreds of other startups and top industry policy makers
Opportunity to connect with investors, and forge partnerships for investment opportunities.
Network access to grants/funds
Exposure to the market for acceptability test
How to apply
If you have any product or service to pitch that is ICT-inclined, telecomunication-based or tech-related, feel free to apply using the online form. Deadline for submission of application is on Friday, June 7, 2019.
---
Never miss an important story during the week. Subscribe to smepeaks weekly newsletter now.