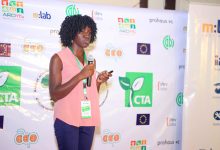 From 352 Applicants, 6 Nigerian Startups Made AgriHack 2018 Final Round
AgriHack 2018 recently named six Nigerian Agritech startups among the 23 African finalists that emerged from its pitch competition.
AgriHack is a youth e-agriculture start-up support program of the Technical Centre for Agricultural and Rural Cooperation (CTA). The competition received 325 applications which were finally narrowed down to 26 finalists made up of 23 African startups and 3 Caribbean startups.
The 26 Finalists were chosen based on the uniqueness of their solutions, agricultural problem(s) addressed, current traction, scalability, team composition with added value, market strategy, as well as planned milestones.
Nigeria produced six finalists which are the highest by country from Africa. Here's a list of them
AgroInfoTech Africa: leverages innovation and technology to provide solutions for smallholder farmers and empower other agri-food stakeholders.
The platform explores and develops channels that empower farmers, agribusinesses, and the communities that support them to modernise their businesses and reach new opportunities across and beyond Africa.
Agroinfotech assists farmers increase productivity and profit to meet growing urban demand by giving them access to better financial services, risk covers in form of affordable insurance.
The startup also improves the knowledge and skills of farmers to adopt new practices, and incentives aligned along the value chain through farmers groups, private sectors, government and other agricultural stakeholders.
Daily Fresh Farms:  a web platform whose solution increases reduces the cost of feed for livestock animals in Nigeria while reducing cassava peels waste and promoting environmental sanitation.
According to the platform, cassava peels are by-product of cassava processing recognised as potential feed sources but wasted — constituting a major environmental nuisance around processing centres.
These peels are transformed into high quality, safe feed ingredient within five hours.  Our online platform provides market access solution for peel producers by connecting them directly to the buyer.
Daily Fresh Farms also claims its platform promotes seamless logistic system (for peels collections) and rural financial inclusion through mobile money transfers.
Ankora Global Services: employs modern farm equipment, improved seedlings, and modern farming techniques, under standard farm management practices to increase food production in Nigeria.
The platform also provides commercial farming hub where busy professionals and beginning farmers can get access to land, modern farming facilities, professional management and market so they generate income from a passive investment which does not distract them from their regular 9-5 jobs.
Crop2Cash Ltd: acts as a cost-effective procurement department by making it easy for users to order crops needed for production from thousands of farmers.
According to the site, Crop2Cash Ltd.fleet of trucks is ready to move the highest quality of crops based on your specification crops to the doorsteps of their users when a request is made.
Farmignite: The platform gives the opportunity to fund a farm, empower small-scale farmers and share in their returns. Also, help you establish your personal farm, get practical training and consultations in agriculture.
According to the site, FarmIgnite was birthed out of the need to increase food security, improve standard of living, increase people's participation in agriculture even without the time, knowledge or enough resources.
Kitovu Technology Company: The startup help farmers triple their crop yields while guaranteeing offtake of their produce through our data-driven mobile platform.
The platform also market access for farmers by using multi-platform compatible mobile applications to link manufacturers and produce buyers to high quality produce that are traceable, reducing post-harvest losses and wastages while increasing farmers income.
Other finalists from Africa include:
Uganda– Lawyers 4 Farmers, Akaboxi
Benin– Archeos, Premiumhortus, Jinukun, and Fenou packaging
Kenya– Savanna Circuit, Solar Freeze, UjuziKilimo, Illuminum Greenhouses, and ZuriCap
Ghana– Agro Innova, CowTribe, Agrisolve
Togo– Agrisoft, Clin Sarlu
Rwanda– Go
Here are the other finalists from the Caribbean – Develop Digitally and Agro VCM Solutions  from Jamaica while Codettes from Suriname
---
Featured image: pitch-agrihack